"I'm so much more than a Fit Expert - I'm empowering women, cheering them on, and helping them feel confident in their own skin."
Our bra fitting experts aren't just professionals in ensuring every bra fitting experience is personal and positive, they're confidence warriors. Jessie is a Fit Expert and Assistant Store Manager who has been with Bras N Things since early 2018. Jessie is many things - a Bra Fitting Expert, an Assistant Store Manager, a friend, a nerd, a rock chick, and a confidence Warrior. She shared her bra fitting expertise and experience as a confidence warrior with us here.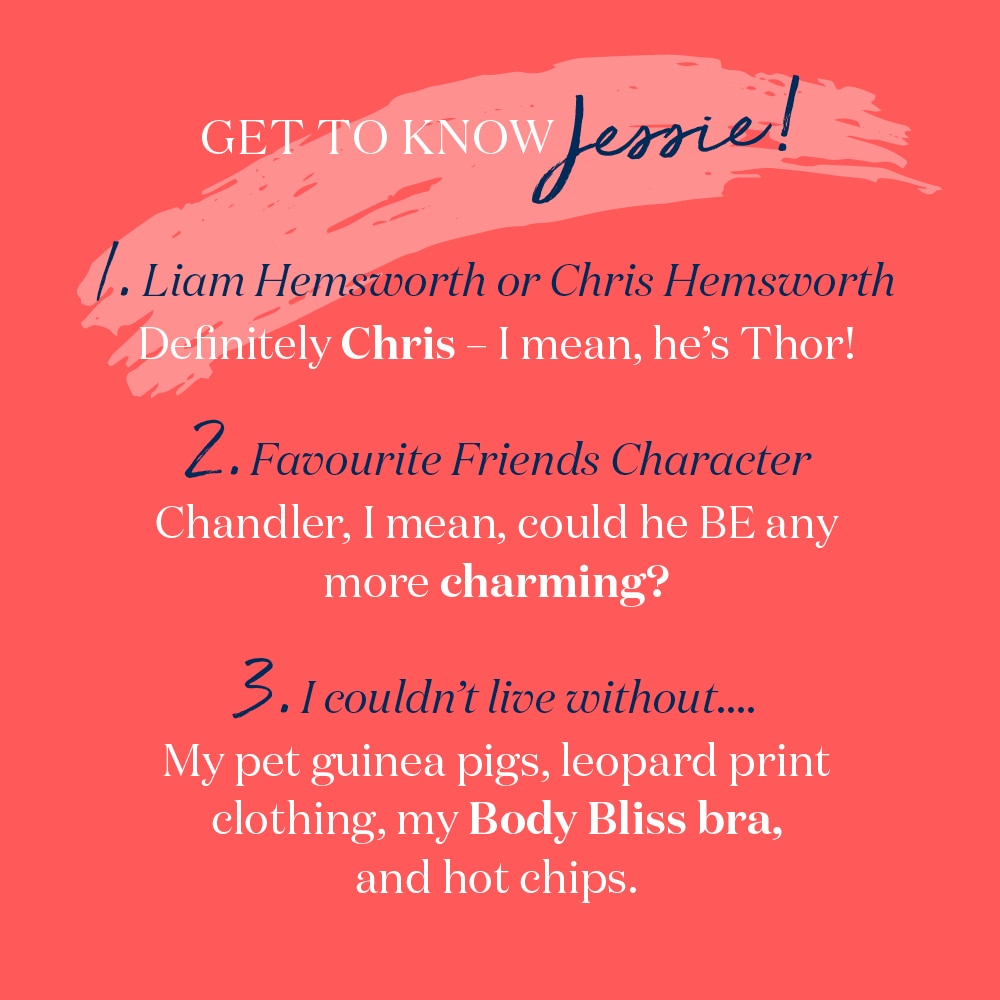 Tell us about you!
My name is Jessie and I am a leopard print addict! I also love a good acai bowl and Buffy the Vampire Slayer. When I'm not at Bras n Things, I'm listening to classic rock music and hanging out in nature. I began working at Bras n Things in early 2018, after a particularly amazing customer service experience in-store. Following an expert fitting, (the bra size I was wearing was 3 sizes too small, oops!) I felt so empowered, and I remember walking out of the store, raving to my friends about how much BNT helped me with support, posture and breast pain following my fitting. I just remember thinking 'I want to be a part of this!' and so I applied. The rest is history!
What training did you do to become a bra fitting expert?
At Bras N Things, not only are we taught how to fit bras correctly, we learn why fitting is important, and come to understand what the 'Perfect Fit' actually means! Bra fitting can be tricky, and there's a lot of things to keep in mind to ensure that we get it right for our customers. Through all of our our bra fitting training nights (I attended seven 3 hour lessons), we learn all about bra shapes, fabrics, styles, specialist fittings, equivalent sizing, and many, many other things. At the end of the experience, we were all asked to fit one-another, as a kind of 'final exam'. Our trainer would check all aspects of the bra to ensure we had chosen the right style, fabric and shape, whilst ensuring the wire was in the correct spot and the bra was perfectly adjusted. Bras n' Things takes fitting very seriously, which is a fantastic thing to experience when learning to be a Bra Fitting Expert – you know you're learning the right thing.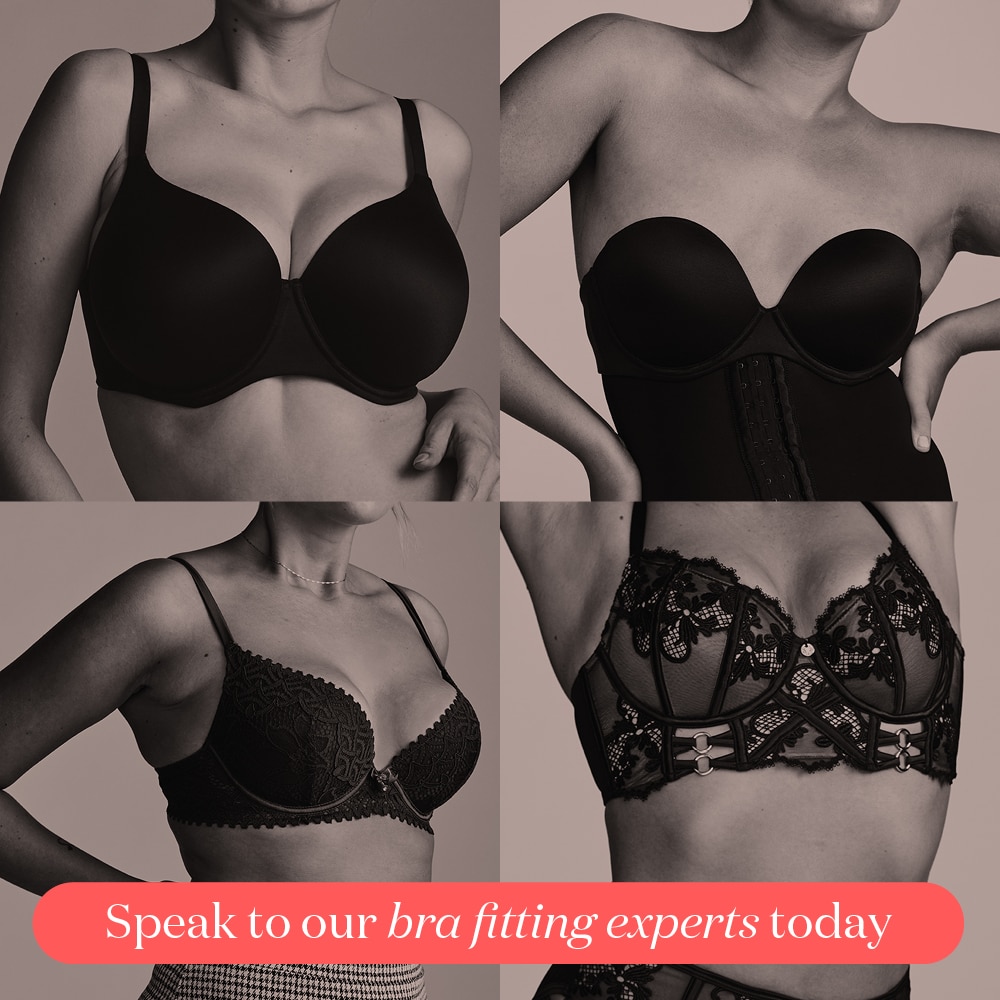 How has fitting changed now we are enforcing social distancing n our stores?
Due to Covid-19, we're not currently able to offer the 'traditional' bra fitting service that our customers are used to. But don't worry! We can still help you find the right bra! Our bra fitting experts can provide you with the tools and guidance required for measuring yourself, then help you choose the right bra for your body. Of course, we are more than happy to share our knowledge with you to ensure that when performing your fitting, you know what you're looking for, and can leave confident and comfortable.
How does fitting differ when fitting maternity or post-surgery?
With Maternity and Post-Surgery fittings, we are often dealing with a significant change within in the breast and therefore need to account for this when performing the fitting. Everyone's circumstances are different, but for the most part we recommend wireless bras to avoid any unnecessary additional aggravation of the breast tissue. Dependent on the timing of the maternity fitting, we like to allow some room for additional changes to breast size and/or milk production. We do this to ensure that the bra can see you through your pregnancy and breastfeeding period for as long as possible. When fitting post-surgery, we tend to recommend our Berlei post-surgery bras, which are specially designed to be firm and supportive to our customers without aggravating their surgical wounds.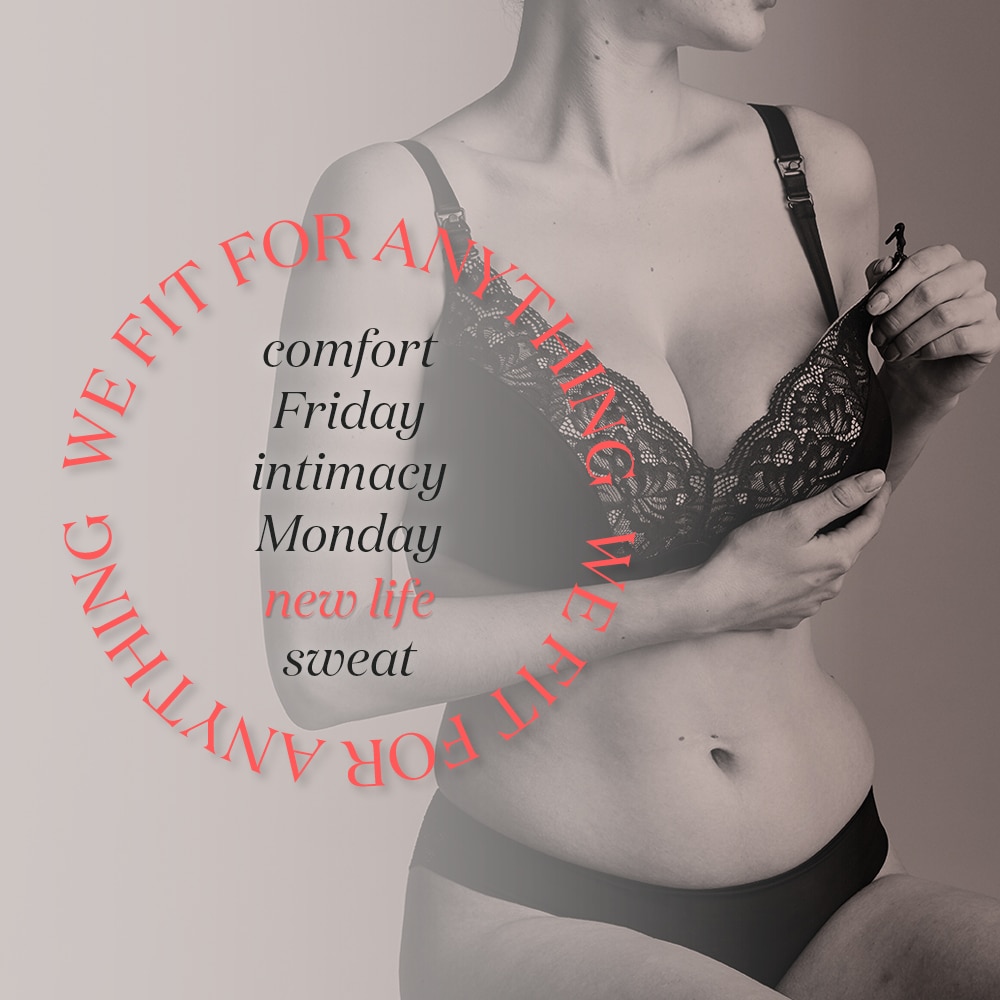 How would you change your approach to when your fitting for a first bra?
I totally acknowledge that our first bra fitting can be a daunting experience! But it's definitely not as scary as it seems – I promise! When dealing with girls coming in for their first bra, I'll start by introducing myself and explaining exactly what a fitting entails. I offer for them to have a guardian present in the room, and I'll then consult with them regarding what kind of bras they need (a specific colour etc.). When we're completing the fitting, I explain to them what I'm looking at (i.e. why this bra doesn't quite fit right/where the wire is supposed to sit etc.), so they can feel empowered to monitor their bra fit at home, and confidently approach their parents and tell them when it's time for another fitting. From there, I give them as much time as needed to answer their questions (remember - there are no 'silly' questions here!).
Can you share any amazing feel good moments you've had with women in their fitting experience?
Every day I have the pleasure of seeing the look on my customers' faces after fitting them into the correct size, and that "wow, I'm finally comfortable" look is my favourite thing about my job. I remember recently I had a lady come and see me for a fitting. She was a fan of 'loud' colours, but was in the mindset that she couldn't wear anything colourful because she was "too old". She and I worked together for a while, before I convinced her to try on a beautiful black and green bra from our Enchanted range called Selena. The look on her face after seeing how amazing she looked in that bra was such a rewarding thing to witness and I was so proud to have been there to watch her defeat that 'I can't' mindset. You're never, ever, too old to wear what makes you feel amazing!
If you had one piece of advice for women who haven't had a fitting in a while, and are nervous about the experience, what would you say?
Give us your trust and we won't disappoint! I know a lot of women worry that completing a bra fitting may be embarrassing or invasive. But I'm here to tell you now, I promise there's nothing to be nervous about! Our bra fitting service is discrete, non-invasive, and run by our all-female in-store teams, all of whom are passionate for helping you find your perfect fit!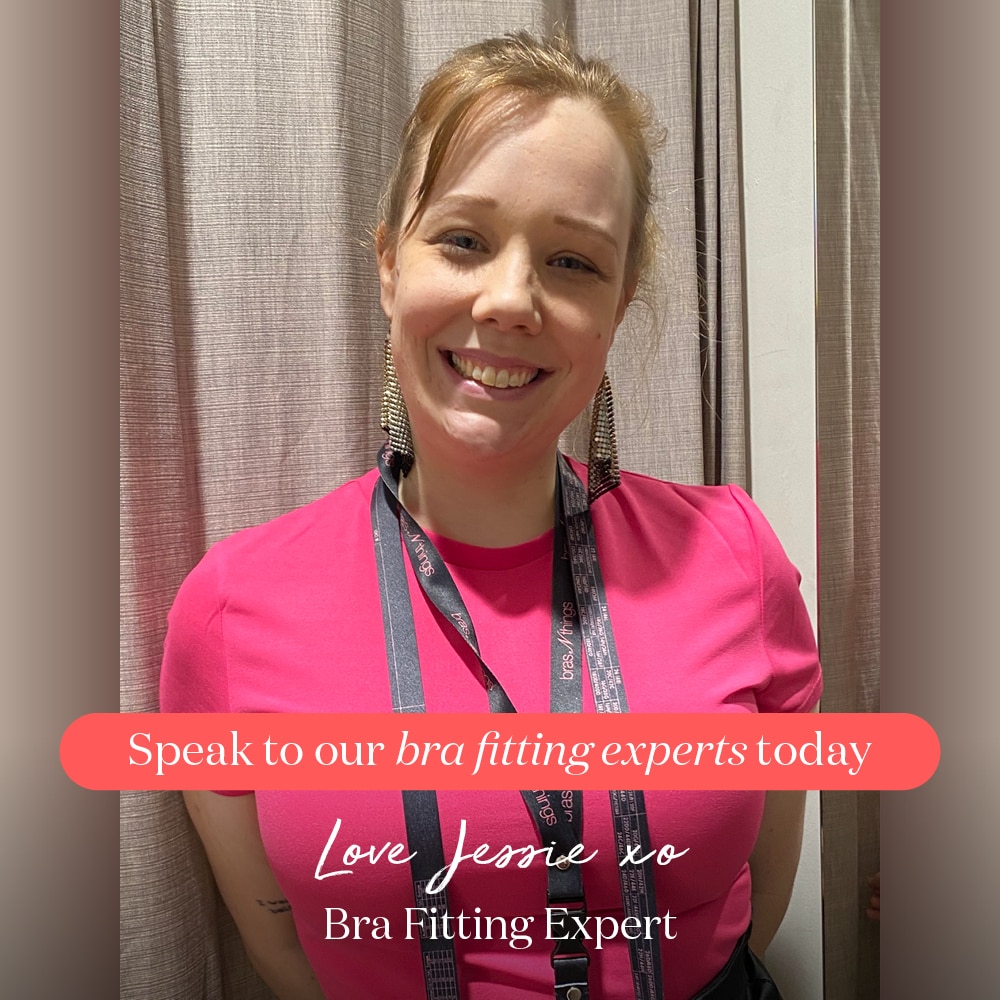 Jessie Middis is a Fit Expert and Assistant Store Manager who has been with Bras N Things since early 2018. If you see her in store, she's probably the one wearing leopard print!