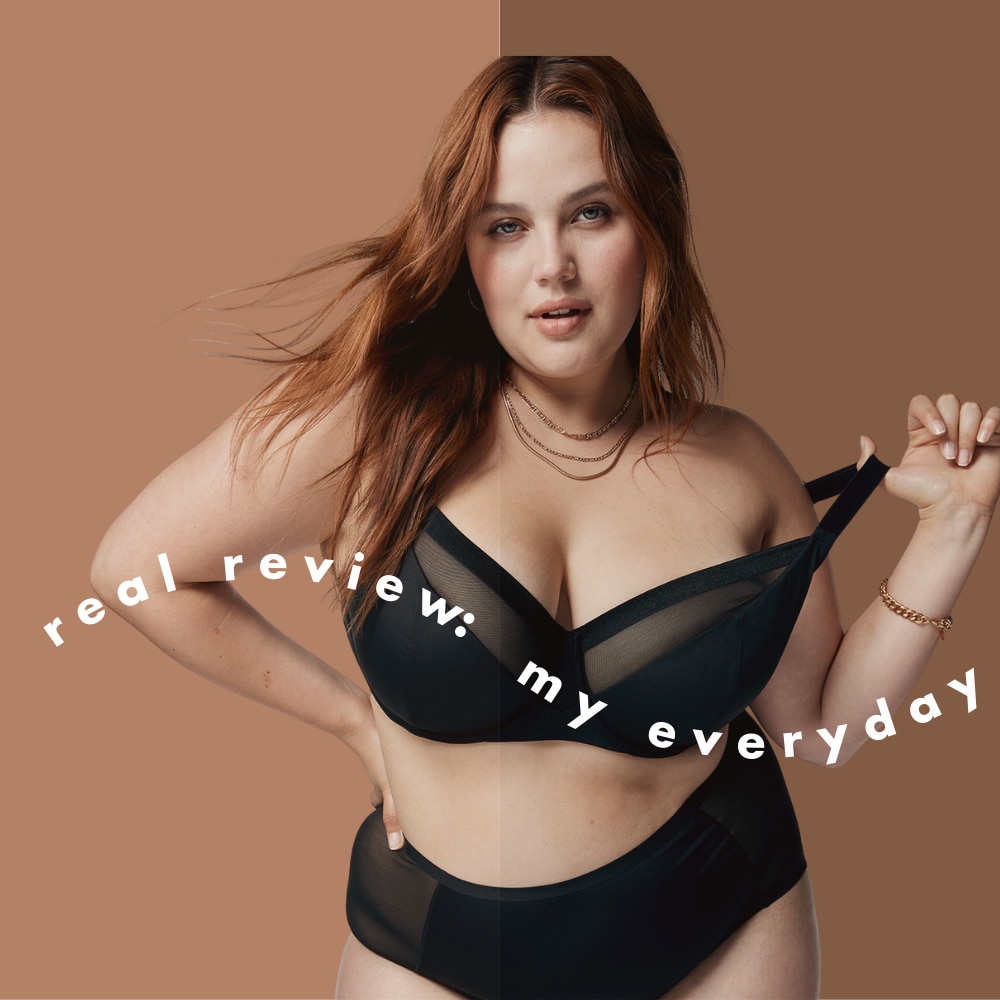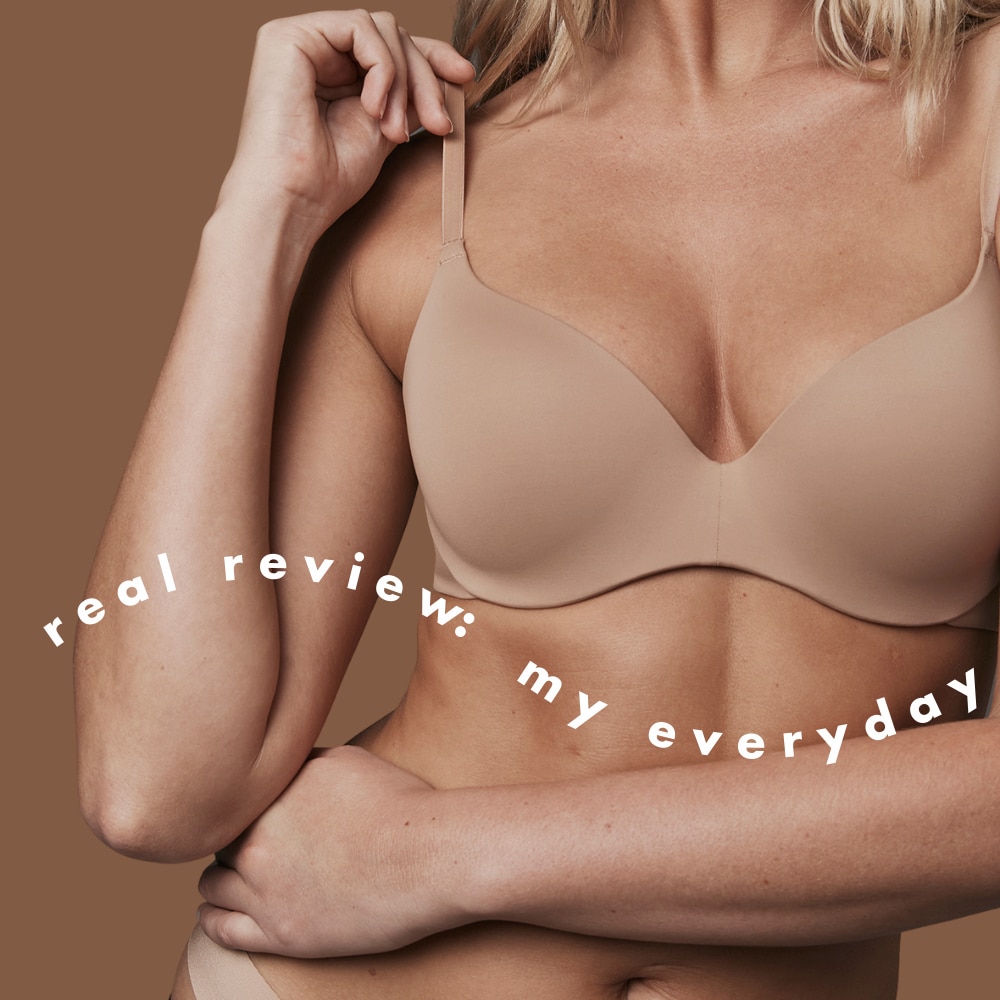 ---
With the launch of our My Everyday capsule, which focuses on everyday comfort and support, whilst feeling great, we did a call out for a couple of team members at Bras N Things head office to trial a few bras and tell us how they felt, what they were digging, and if they'd add these to their bra roster.
We asked them for an honest review of the brand new My Everyday capsule. If lockdown has taught us anything it's that bra wearing in the comfort of your own home was not for many people. Comfort is always key.
SPOILER ALERT: they were both into it.
A note on the review process: our smaller chested review (Kristina) is based on a 8-10C and our larger bust review is a 14DD/E (Amelia). Both women trialled the bras for one week so they could give the bras a proper run for their money.
---
PUSH CUP
SMALLER CHESTED REVIEW
One of the main things that I loved was how comfortable it was for a push up! It obviously has a cup and wire, but it feels like I had a wirefree on! Also given that 90% of my wardrobe is black this is a MUST HAVE for me!
LARGER CHESTED REVIEW
I am pretty confident with the amount of chest I have so I don't feel the need for a push up (because let's be honest, I don't want them to be at my chin) BUT the comfort is definitely there. What is interesting is that it had this amazing wirefree vibe to it, normally push cups FEEL like push cups. I trialled the nude 3 option and it was great for a nice white button-down shirt with jeans for a little bit of va-va-voom.
Shop the style here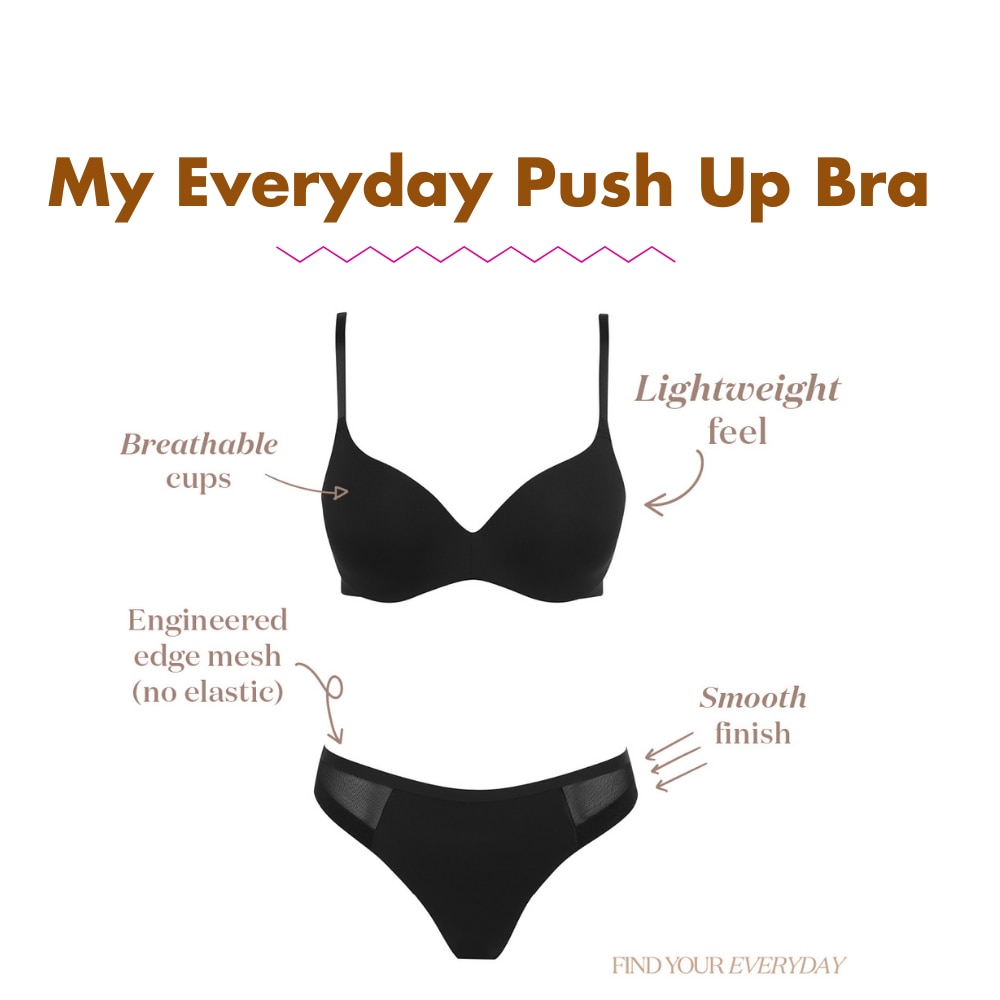 ---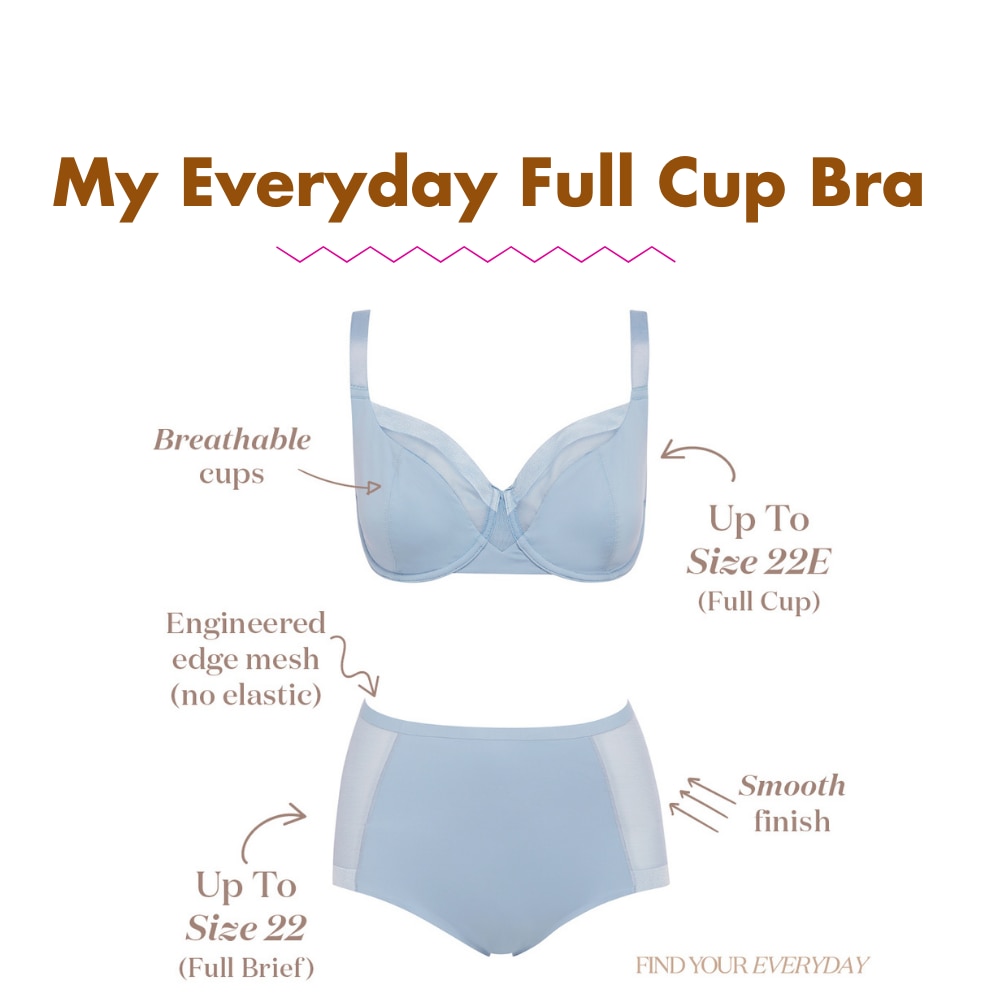 FULL CUP
LARGER CHESTED REVIEW
I will only say this once. BUY THIS. You'll try it on and you'll be sold. I am a DD-E cup depending on the week and what I love about this bra is it allows me to feel like I have something supportive, cute and is going to be there through it all (maybe not a marathon but for errands or a weekend gardening).
My favourite parts of this bra are the mesh bits at the top of your bust AND I don't know how they've done it, but it always feels cool on my skin, some serious airflow in the best way. It gives a bit of cheeky with a whole lot of comfort. I personally love a little lace and bells and whistles so this wouldn't be my date night look, but it would be hard to take it off. I trialled this in the steel blue and black. It's a winner for me.
Shop the style here
---
CONTOUR
SMALLER CHESTED REVIEW
I've trialled this under such a range of things! T-shirts all the way to sheer shirts for going out! It's smoothing and not over the top in design so you can wear it under just about anything and it doesn't detract from the look of the fit. I absolutely loved the feel of it on! Cooling, comfy and makes the girls look great too
LARGER CHESTED REVIEW
This is my version of a push up bra, I have the chest I have the swell I just need a great support network. And by gosh this delivered. I have been wearing this EVERY DAY. Like its name, it's legitimately my everyday bra, particularly while we are working from home. I am normally an Enchanted or Nightgames gal with some cheeky body bliss' added in to spice my week up now im making room for one more.
What's great about the contour is you have the great support, smooth lines and for the gals with big cups, a fabric that makes that boob sweat disappear IYKYK.
Shop the style here.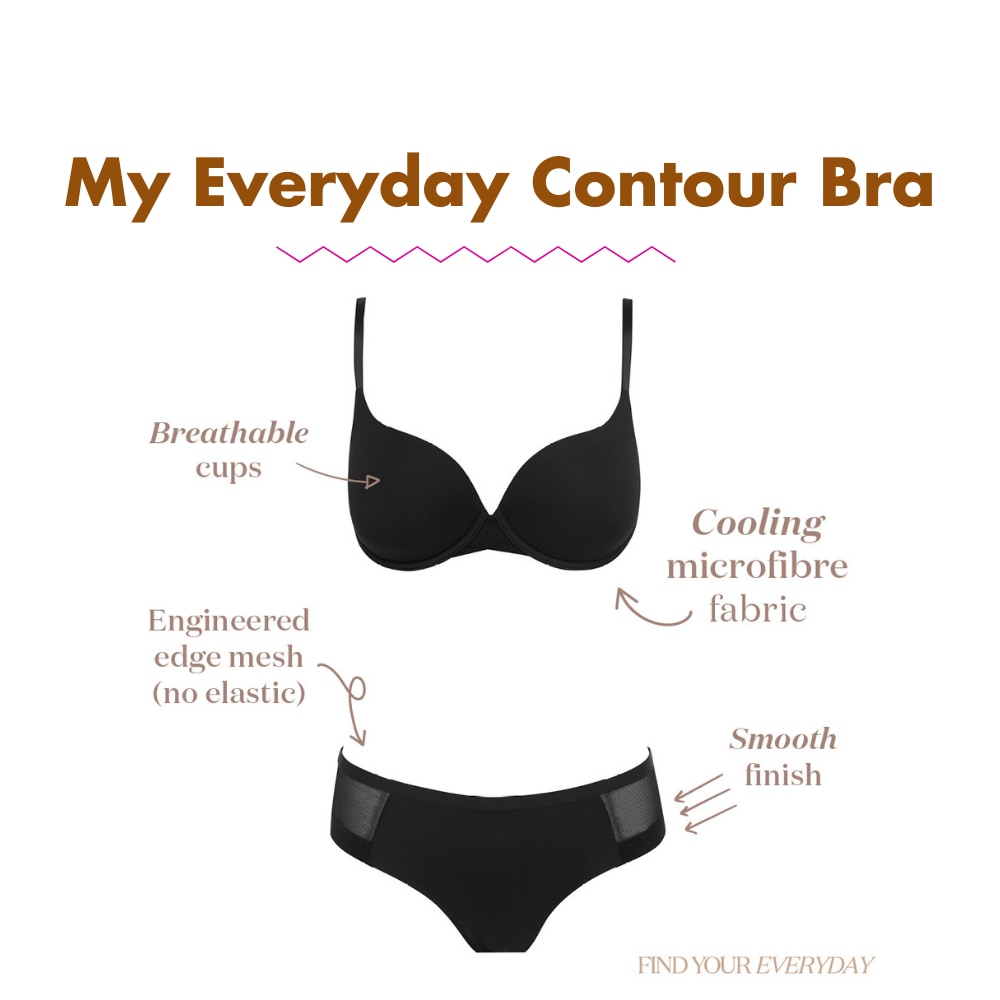 ---
Test the range for yourself and find what everyday means for you - we promise you won't regret it.