Strong, powerful and in control. She is the embodiment of self-love. Sound familiar? Yass Queen, that's all you.
We know our Vamp women love a glow up (even when their OG form literally shines) so our designer Emma has given you all a fresh dose of fierce. We're talking a brand new cup range, exclusively designed for our one-of-a-kind Vamp women.
Introducing, Run the Show. Three new designs using the new style cup shape. We think these sets are absolute fire, but don't take our word for it. After all, we know true Vamp women like Jaida (featured below) don't tell people, they show them. These pics don't lie.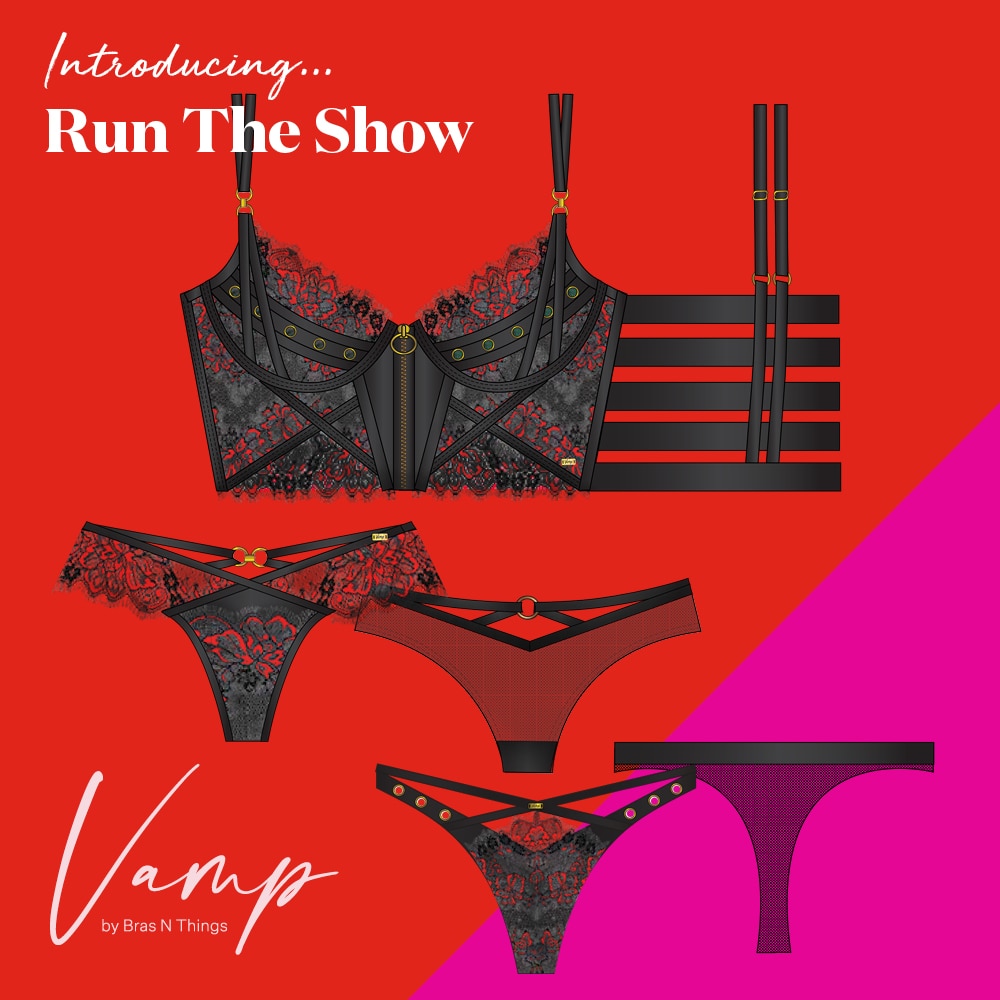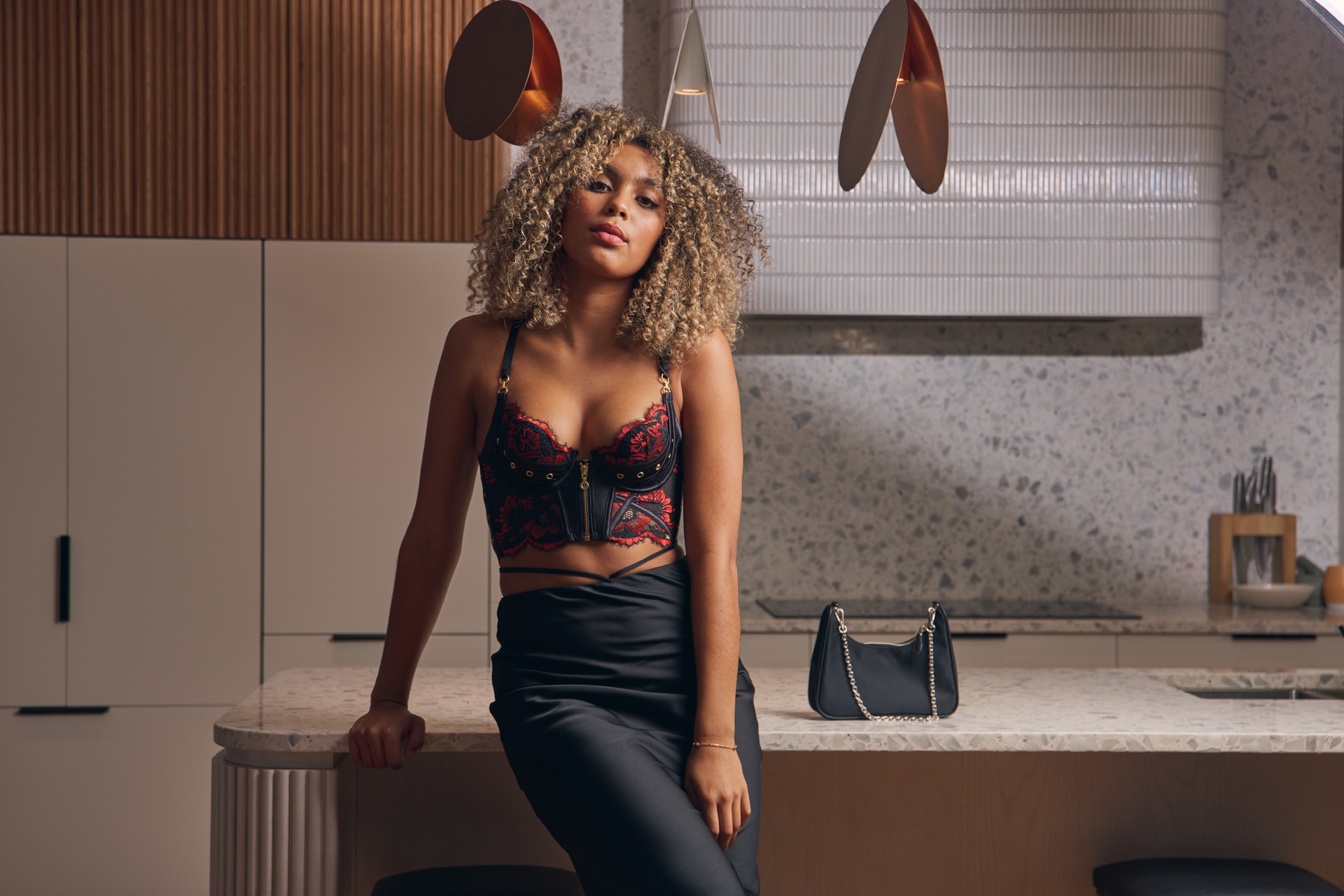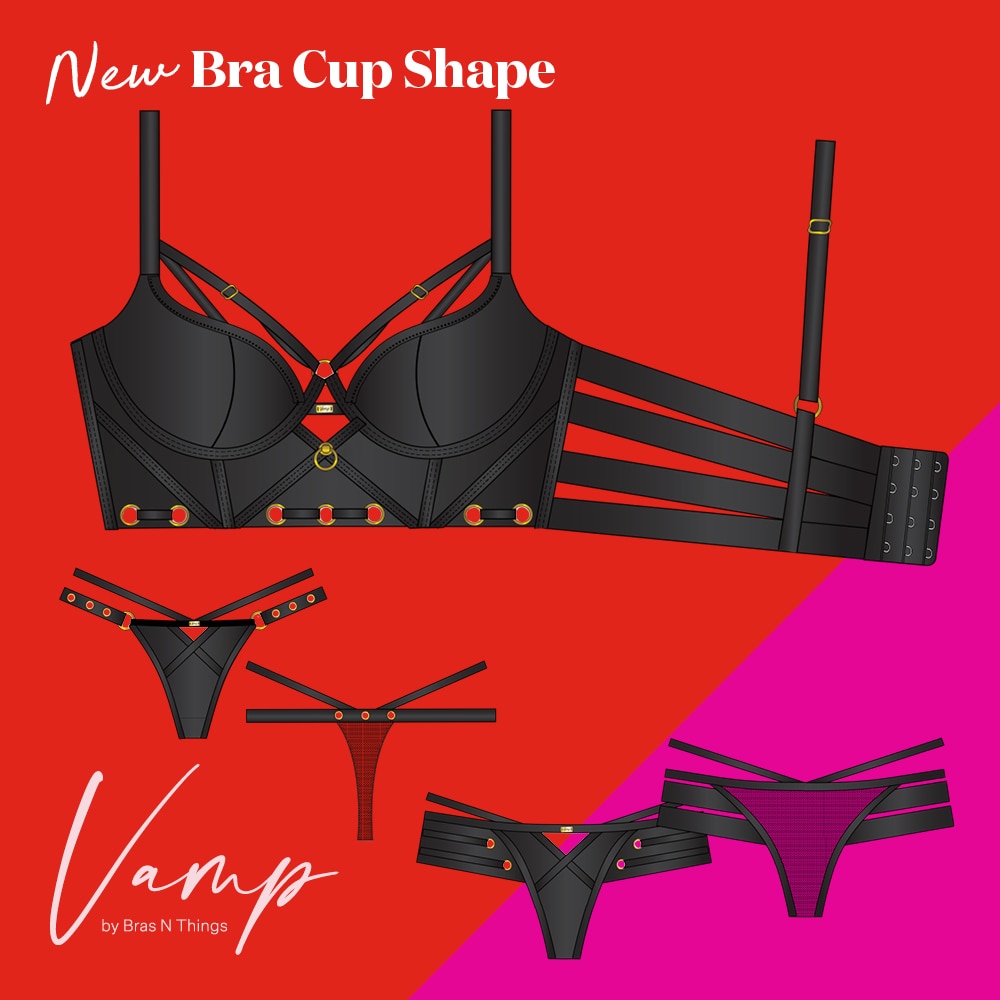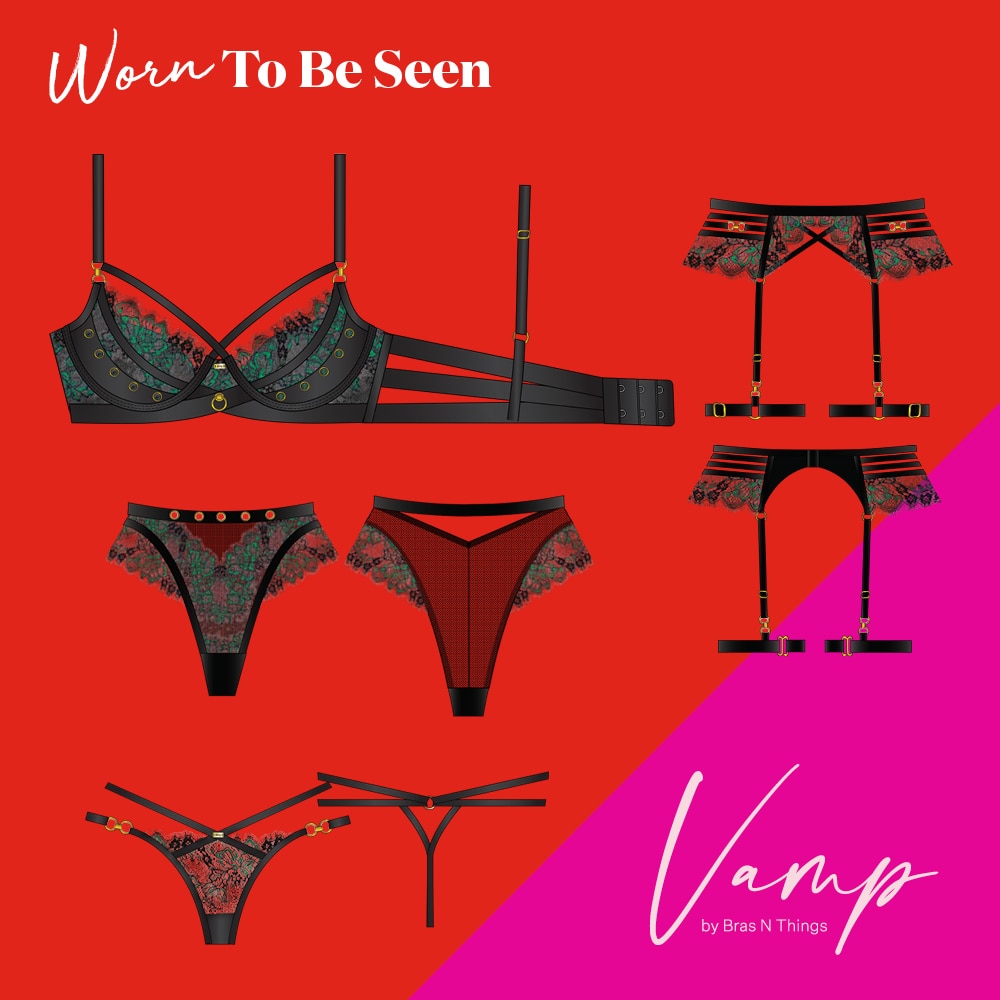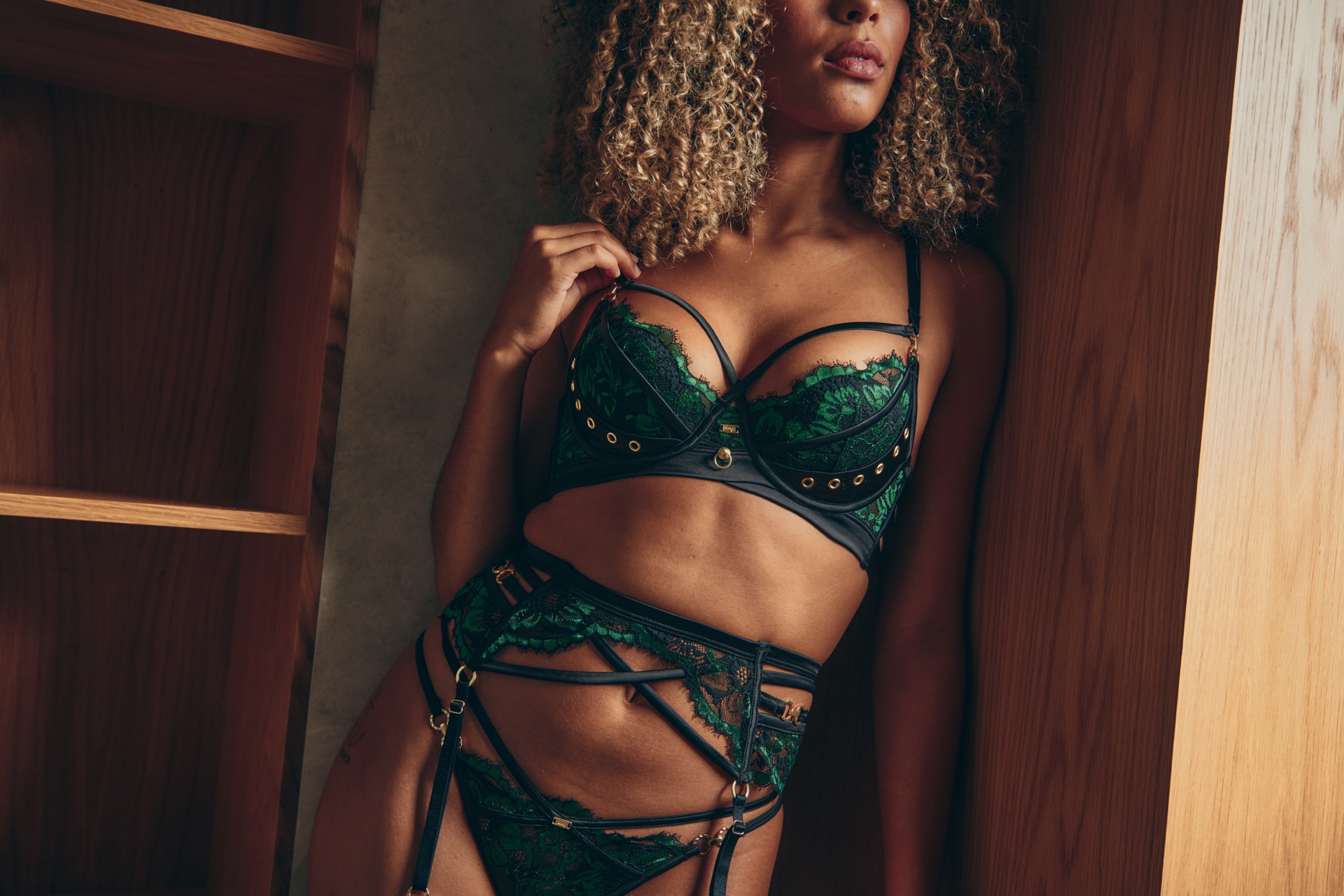 Let's get to the the inside scoop. Emma, what inspired you to design this new cup shape?
We've been seeing a lot of exaggerated neckline silhouettes on the runway and knew our customers would love it. Push up pads are iconic in the Vamp brand, and we wanted to offer a new pad shape that was a combination of sexy, modern and high fashion.
Where do the names come from?
The name for the new bra pad itself is actually "Iconic", which speaks for itself on our thoughts of the pad. The range name "Run the show" alludes to the fact that the women who will be wearing the designs will feel bold, confident and unapologetic. This energy is so on brand for our Vamp customers so hopefully she'll feel inspired wearing the designs.
We've been polling our customers a lot on IG, did you consider much customer feedback when bringing this to life?
Absolutely! We love how passionate our customers are for the Vamp brand, it's really exciting to bring our ladies something we know she's going to love. We received feedback that sometimes it can be hard to wear a low cut top without your bra being visible so we wanted to create something that gives great cleavage and can easily be worn under clothes.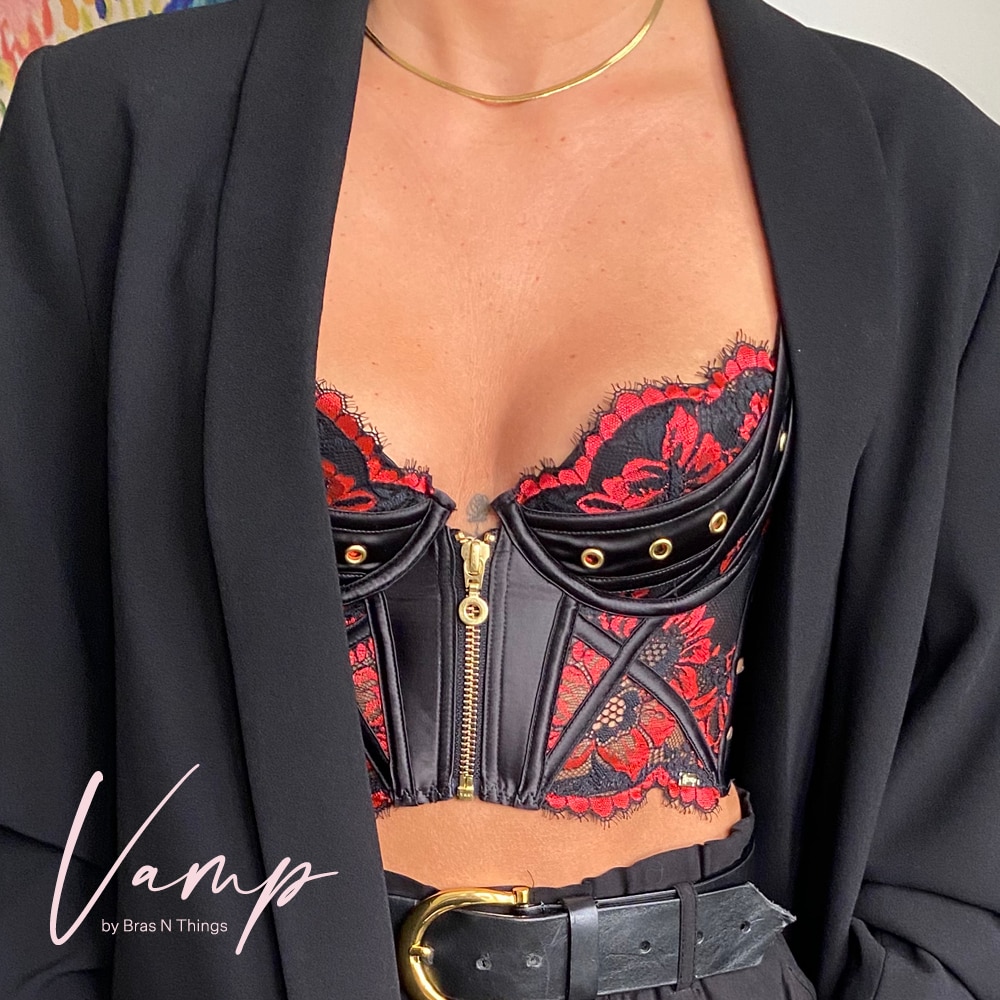 We consider you a total style icon, how would you dress these looks up for brunch with the girls on date night?
I personally think the 3 bras in this range deserve to be on show! Any of the bras lend themselves to be worn under an open shirt. Additionally, for the longline styles you could wear them with high waisted trousers.
We promised the people sneak peeks, tell us – can we expect this new cup style to make appearances in the Vamp brand moving forward, and what colours are you vibing for it?
Can confirm, we have some really exciting new upcoming designs using this bra shape! At the moment, I am loving fluro bolds and brights! We have a couple of best seller ranges coming in new amazing colours – Look out for Sasha in Magenta and Vienna in shocking orange!