Easter is around the corner which means it's time to hop into something comfy and kick back. We've rounded up our favourite Easter treats to hop into and bake up a storm, with a hot cross bun recipe you are going to LOVE!
There is nothing cuter than being on theme with the holiday. Bunny prints, let's go! Shop the range here.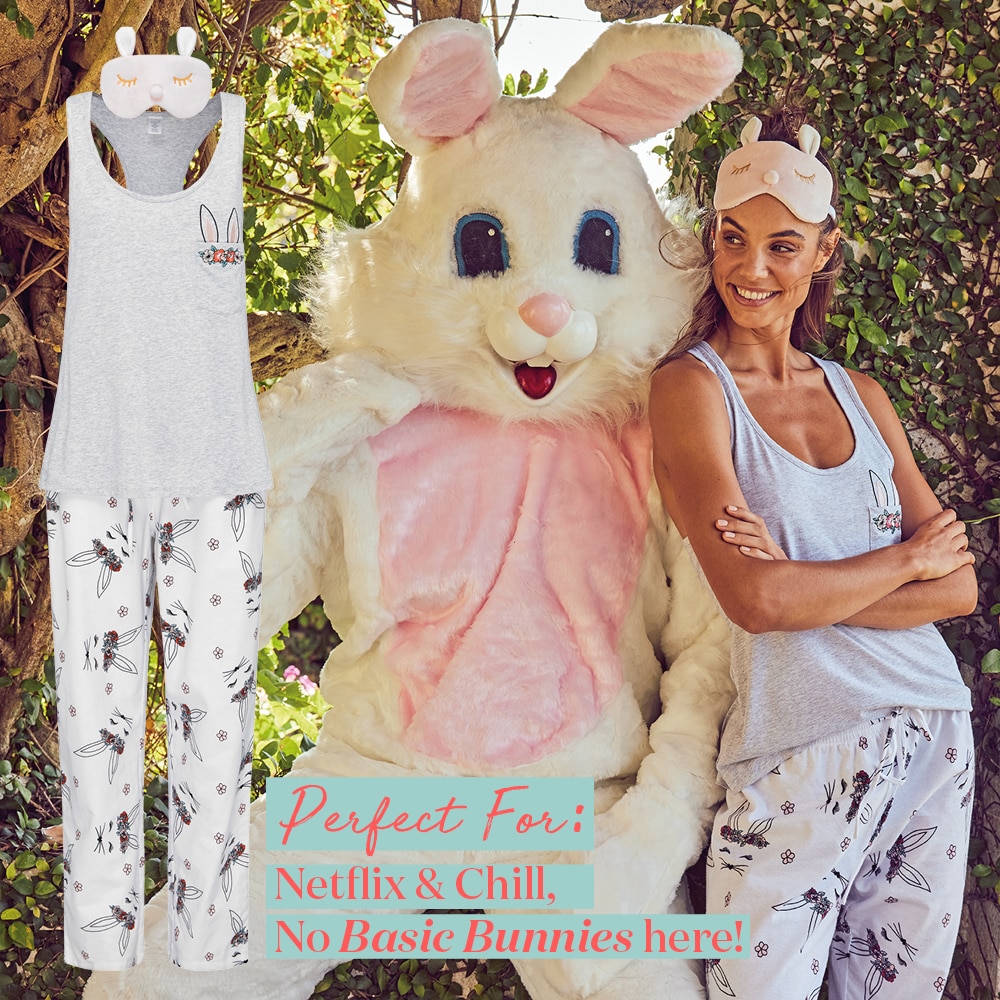 Cosy, relaxed fit, we LOVE an oversized hoodie! Hop in here.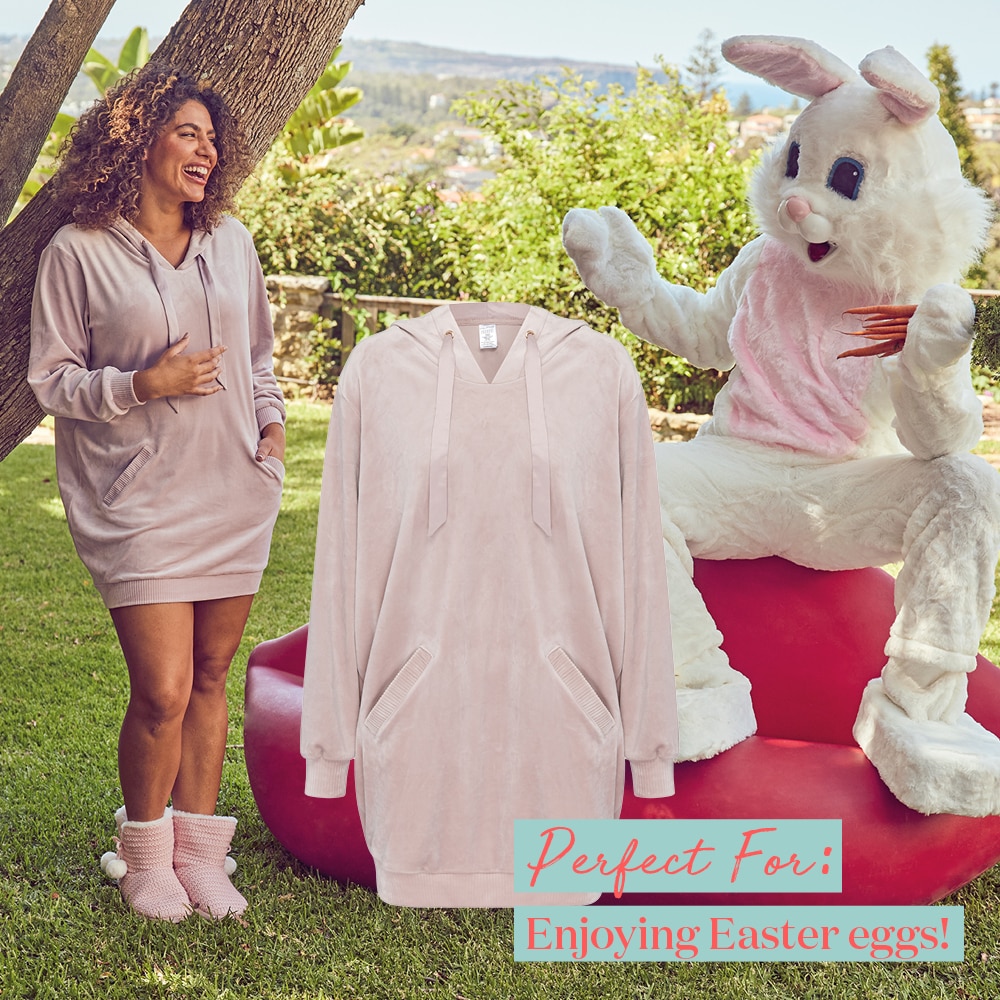 Take your love of matching sets to the next level! Sign up to our loyalty list to be the first to hear of our upcoming lingerie and sleepwear collaborations.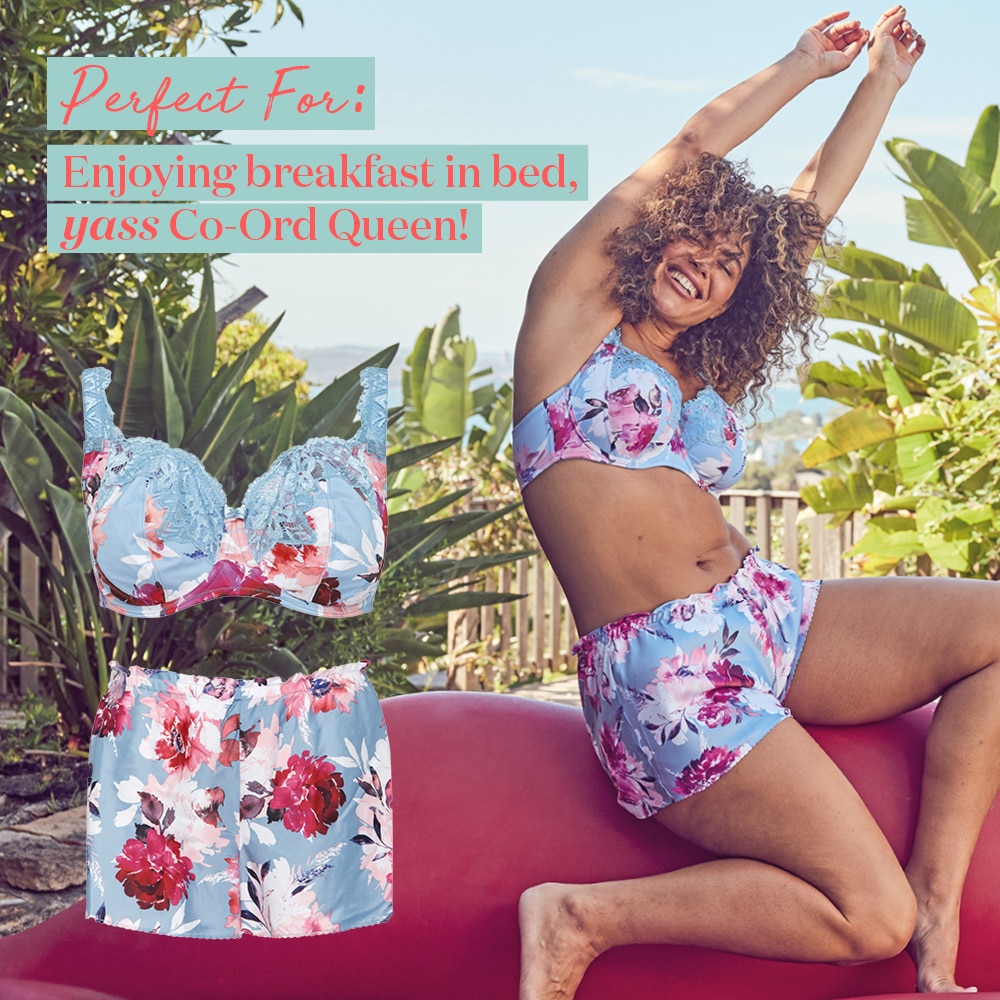 Now, for the Hot Cross Buns! You're going to love this recipe, best enjoyed with friends, or all to yourself! Why not!
12-16 servings, enough to go around
100g soft Unsalted Lurpak Butter
1 tsp ground cinnamon
2 cloves
1/4 tsp grated nutmeg
20g fresh yeast or 10g dried active yeast
50g caster sugar, plus extra to glaze
450g strong white flour
1/2 tsp salt
1/2 tsp ground ginger
2 eggs
50g currants
50g sultanas
50g mixed peel
1 egg (for glazing)
FOR THE CROSS
3 tbsp plain flour
Pinch salt
1-2tsp cold water
FOR THE SPICED GLAZE
50g caster sugar
1 tbsp runny honey
½ tsp ground mixed spice
75ml orange juice
200ml milk, plus a little more for glazing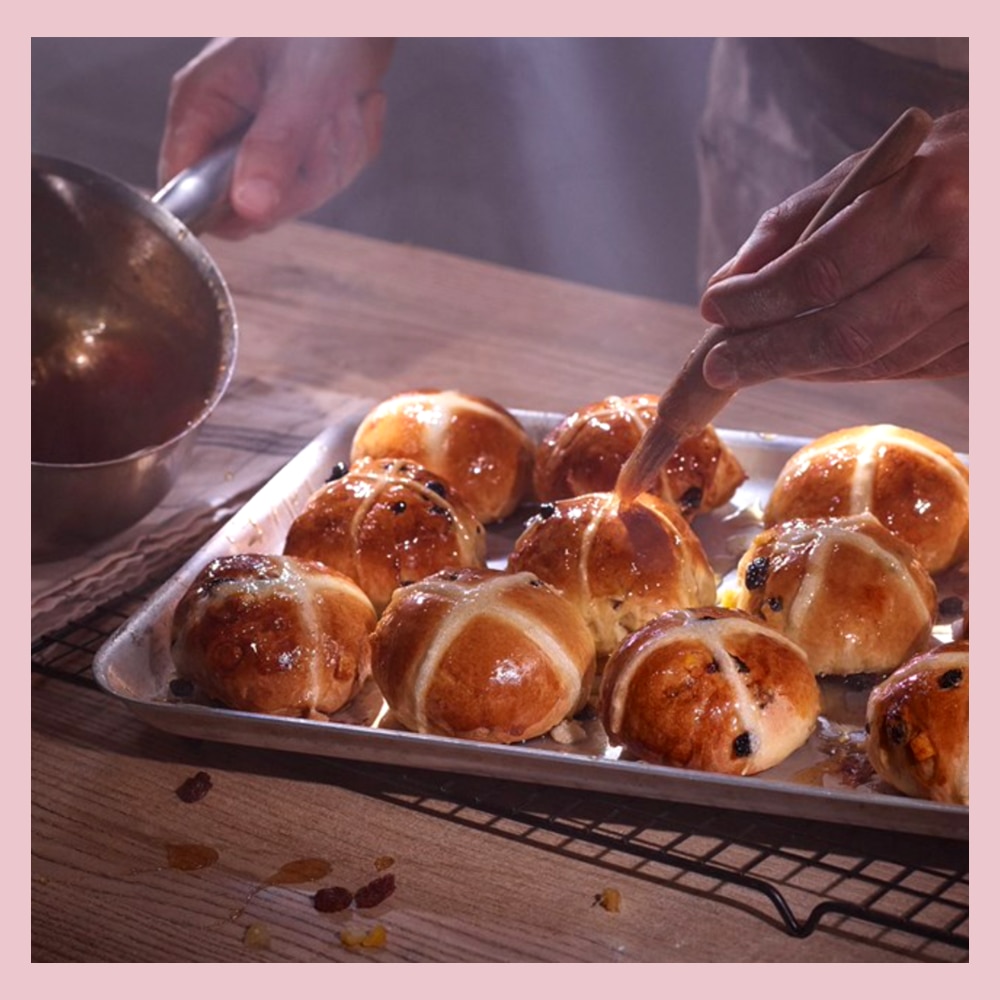 In a small saucepan bring 200ml of the milk to just below boiling point with the butter, cinnamon, cloves and nutmeg.
Take off the heat and let it cool back down to blood temperature (around 37°C) ensuring the butter has melted. Mix in the yeast and 1 tsp sugar. Sift the flour into a large mixing bowl and add the sugar, the salt and ginger.
Beat together the eggs. Make a well in the middle, and add the beaten eggs and the yeast mixture. Combine well, adding enough milk to make a soft dough, pillowy dough.
Knead for 10 minutes until smooth and elastic, then lightly grease another bowl, and put the dough into it.
Cover and leave in a warm place until it has doubled in size – this will probably take a couple of hours.
Tip it out on to a lightly greased work surface and roll out the dough to a large square and scatter over the fruit and peel. Knead again to spread the fruit around evenly, then divide into 12-16 equal pieces (depending if you want them on the slightly larger side) and roll these into bun shapes.
Put on lined baking trays, cover and put in a warm place to prove until doubled in size. Pre-heat the oven to 200°C/180°C fan.
Beat the remaining egg with a little milk and brush on each bun. Mix the plain flour with the salt and enough cold water to make a stiff paste then using a piping bag or teaspoon, draw a thick cross on the top of each bun. Put into the oven and bake for about 25 minutes until golden.
Meanwhile, mix the spiced glaze ingredients in a small pan and boil until thickened and syrupy. When the buns come out of the oven, brush them with this before transferring to a wire rack to cool.