Does your outfit need a strapless solution? Are we looking to rock a low cut moment? Stuck on what to do when your dress is a little bit too sheer? Girl, we got you.
Our Solutions range is designed to make sure you can confidently step out in your favourite strapless, backless, low-cut or sheer outfit without compromising on comfort or fit.
We've teamed up with GlamCorner for a Cher and Tai movie makeover montage moment, so you can be sure that no matter the outfit, you're not totally clueless.
For formal events, we've styled this low-back, silk dress with an adhesive solution and shaping high-waisted knickers!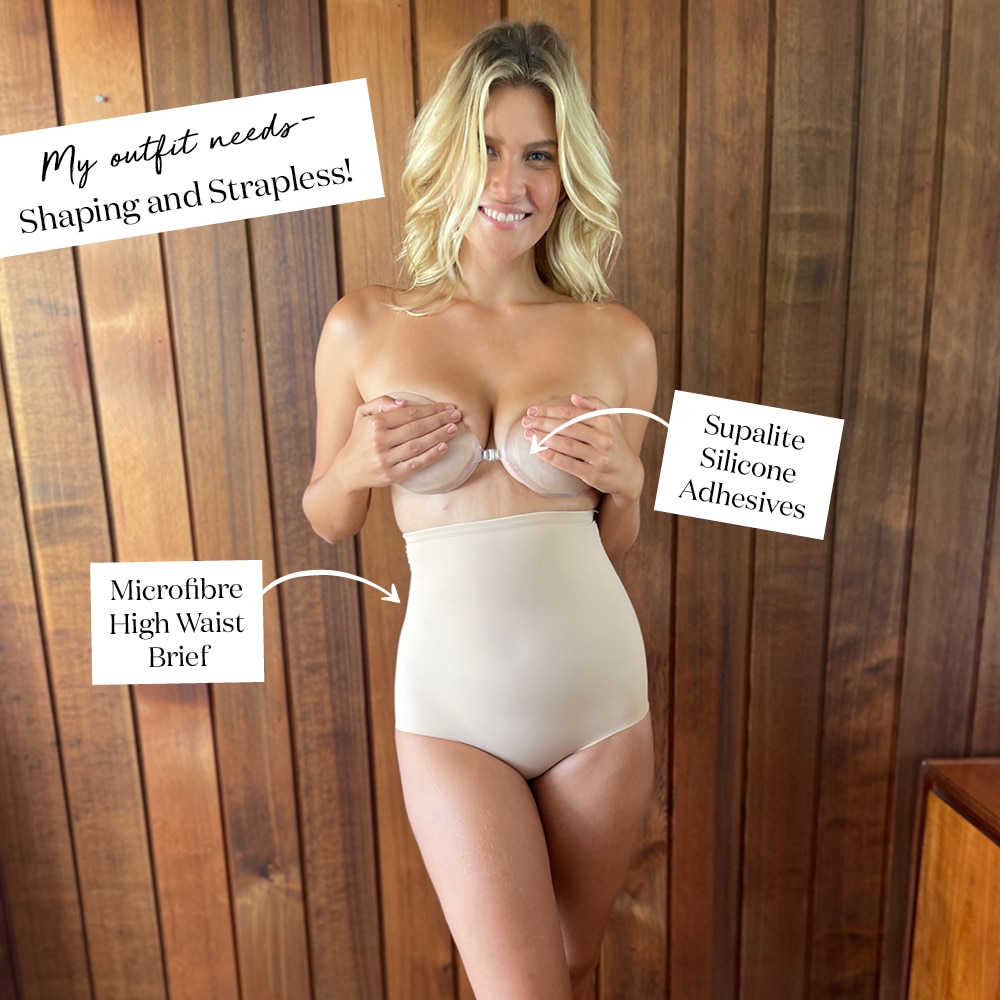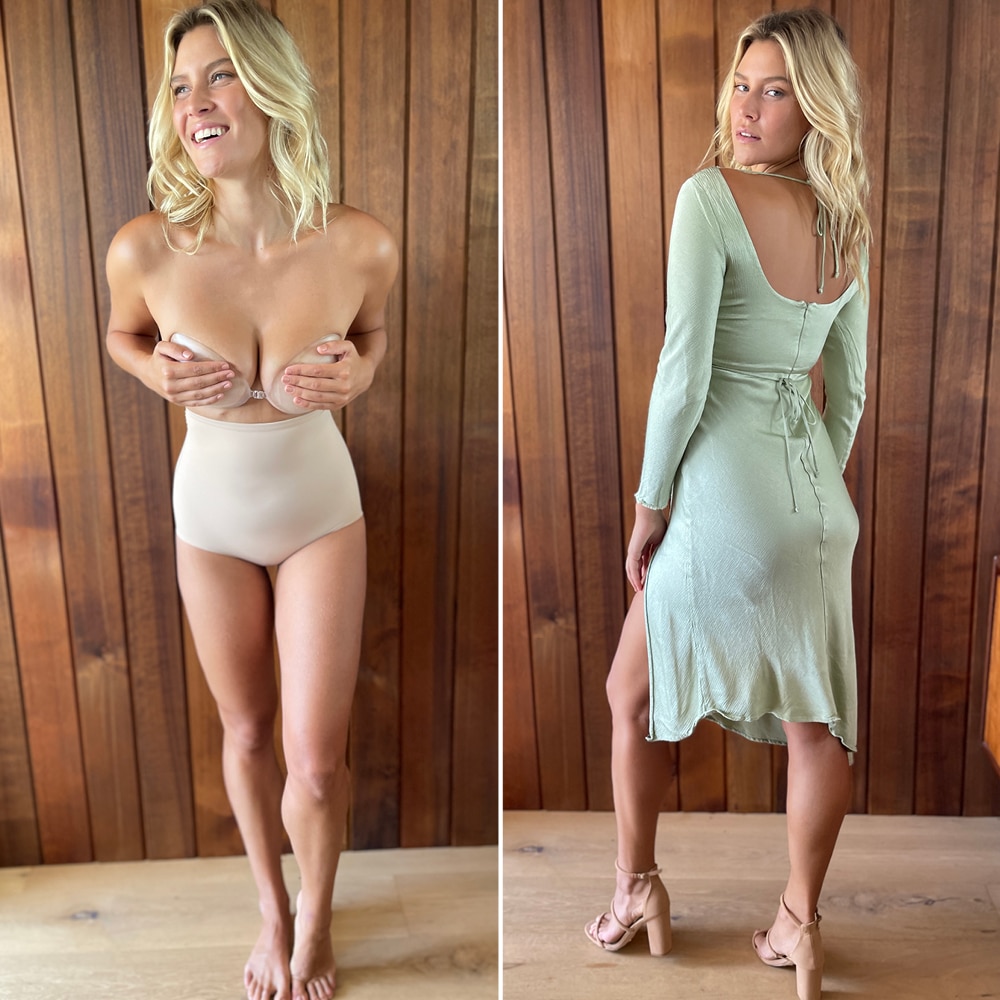 We love this for a picnic, or a long lunch with the girls. Solutions have never felt so comfortable with our Body Bliss strapless range!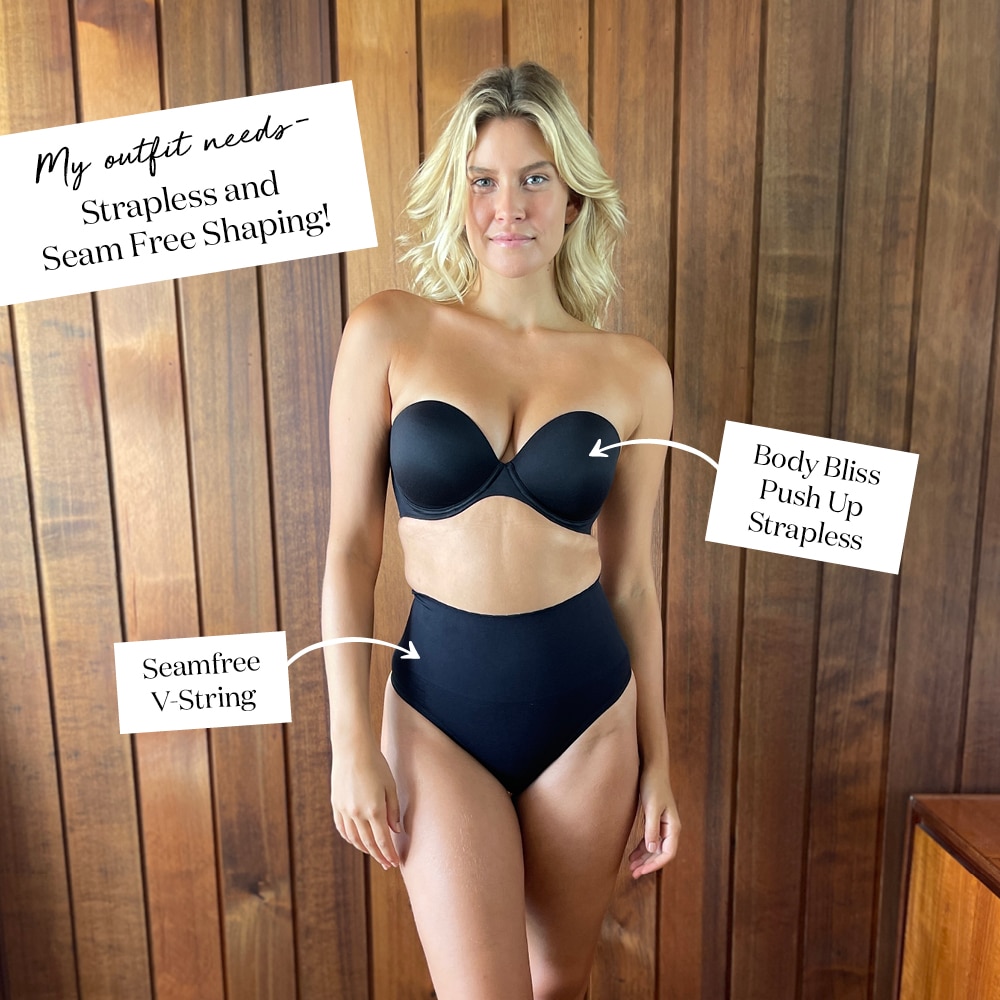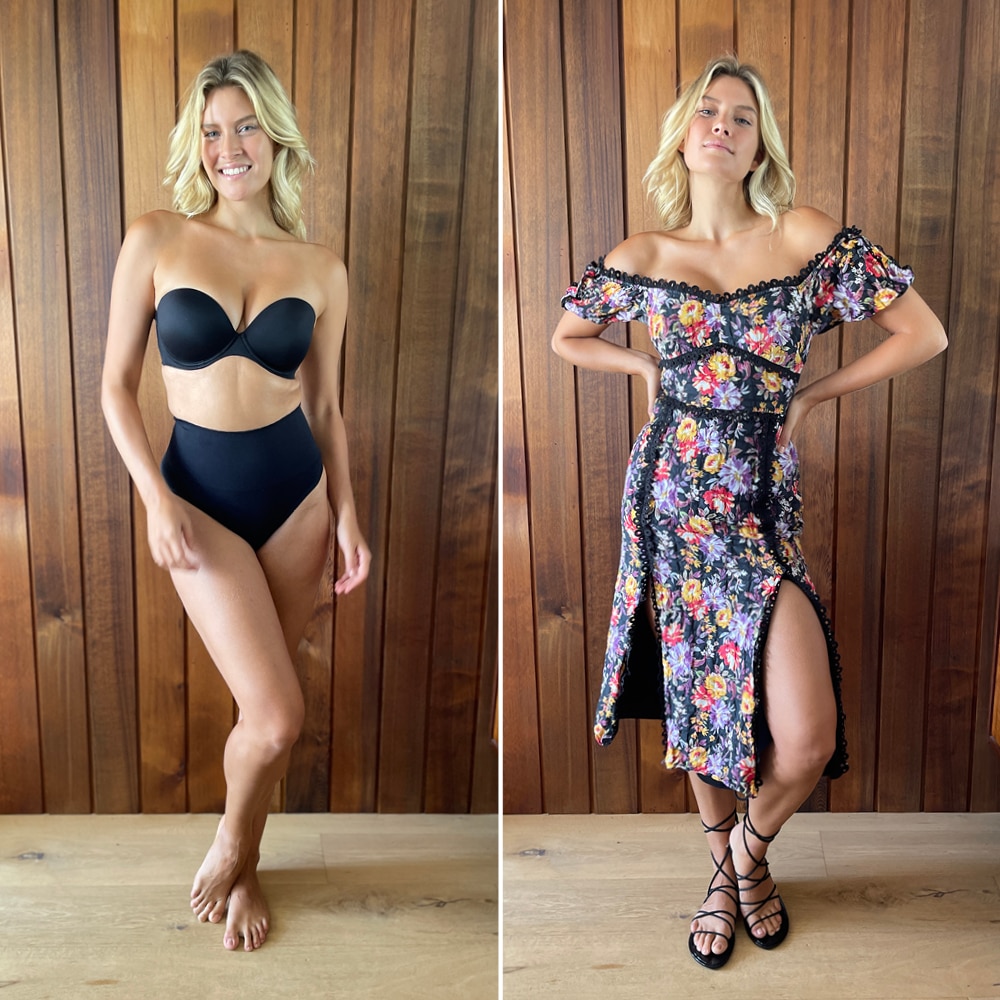 Hello Summer wedding! This outfit is perfect for celebrating love, sunshine and the wonders our Magician tape can do for a gals cleavage.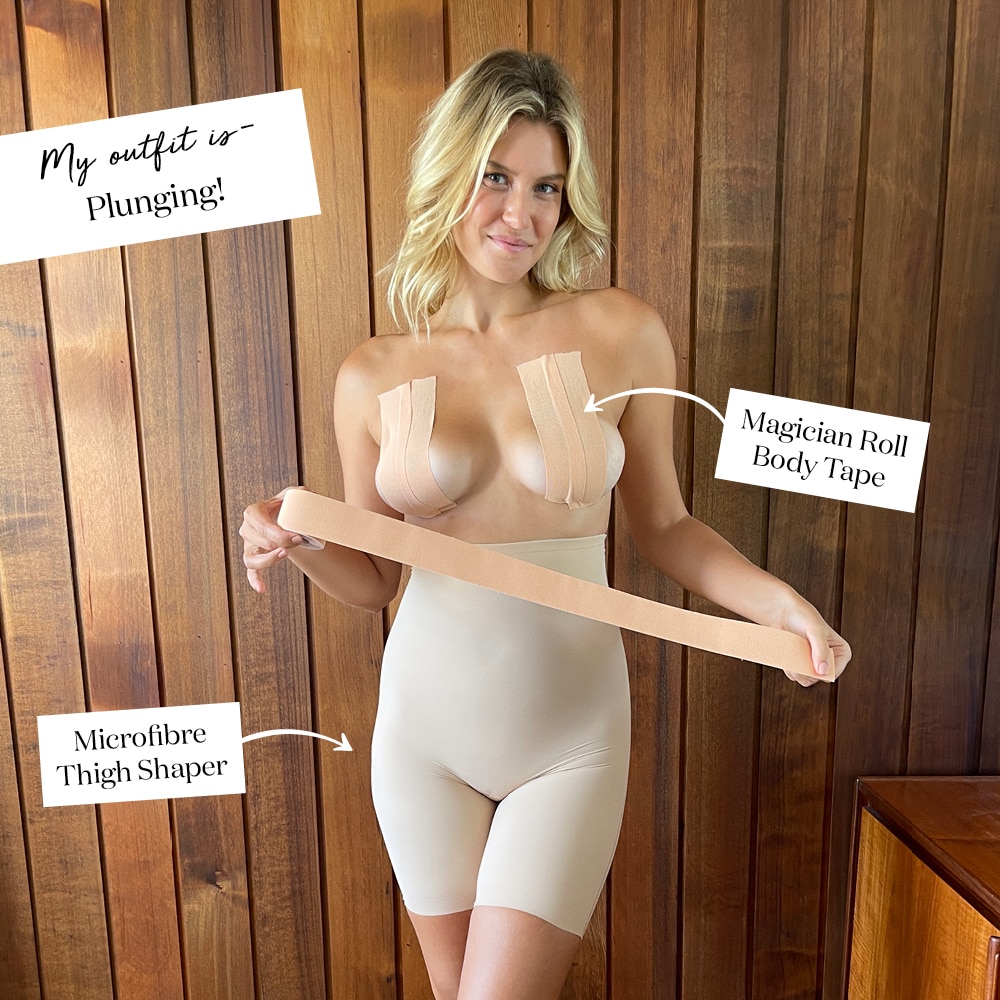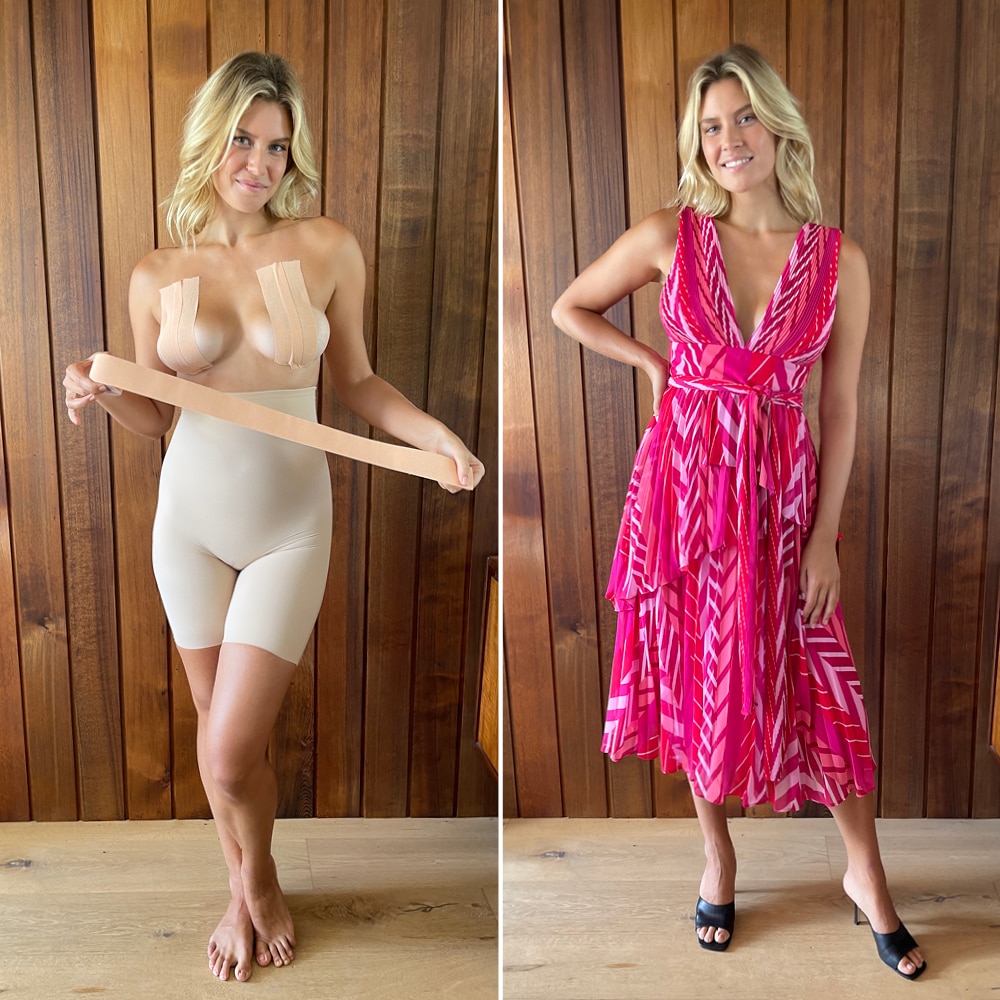 This outfit says, we riding first class up in the sky, poppin' champagne and living our best lives. Just because it's 2021 and we've traded masks for mileage, doesn't mean you can't look and feel GLAMOROUS.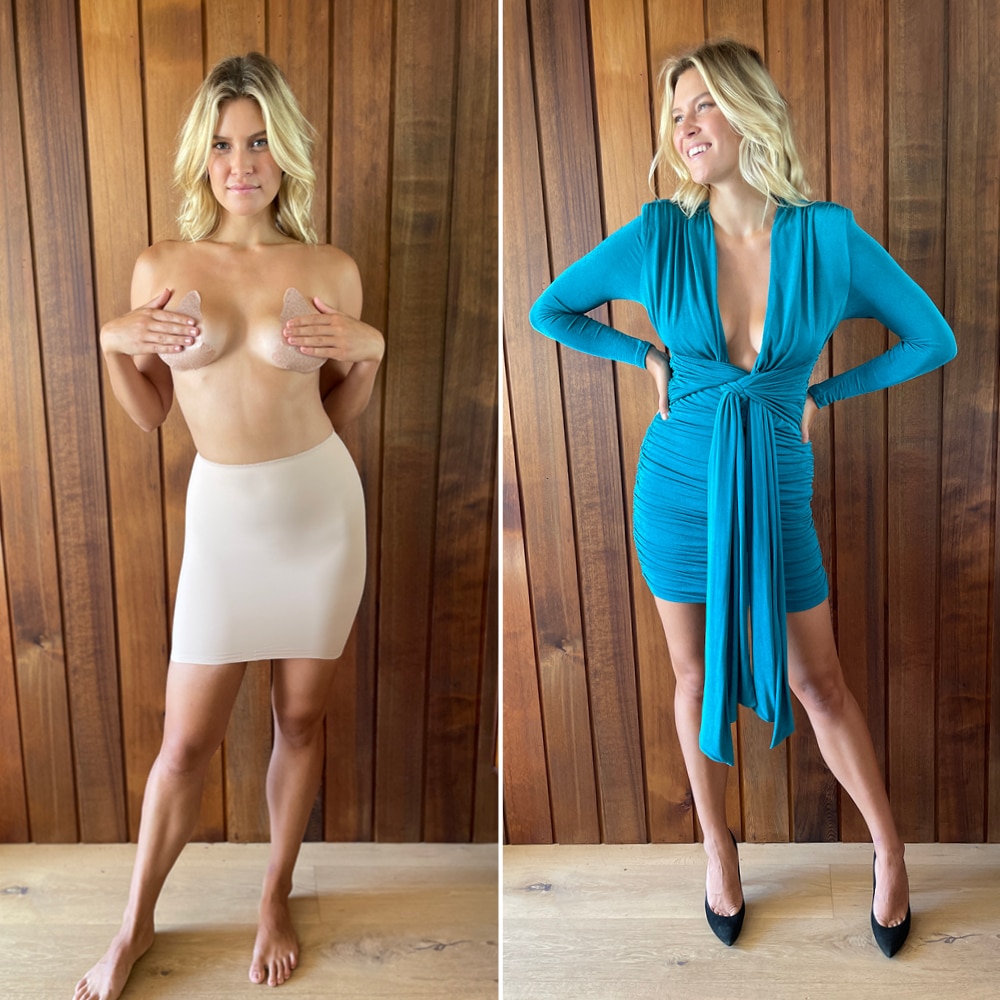 GlamCorner is an online fashion rental service that is waging a war on fashion waste by providing a smarter and more sustainable alternative that is better for the community and the environment. We are here for it! Shop their incredible collection here.