Earlier this year, Bras N Things announced our new community partnership with feminist grassroots organisation, Women's and Girls' Emergency Centre (WAGEC). Here at Bras N Things, creating a supportive community of confidence warriors is at our core, so partnering with WAGEC was a no-brainer for us.
This partnership has meant that we are joining a global movement to end gender-based violence, working together with WAGEC to build communities where women and families are safe to confidently be themselves.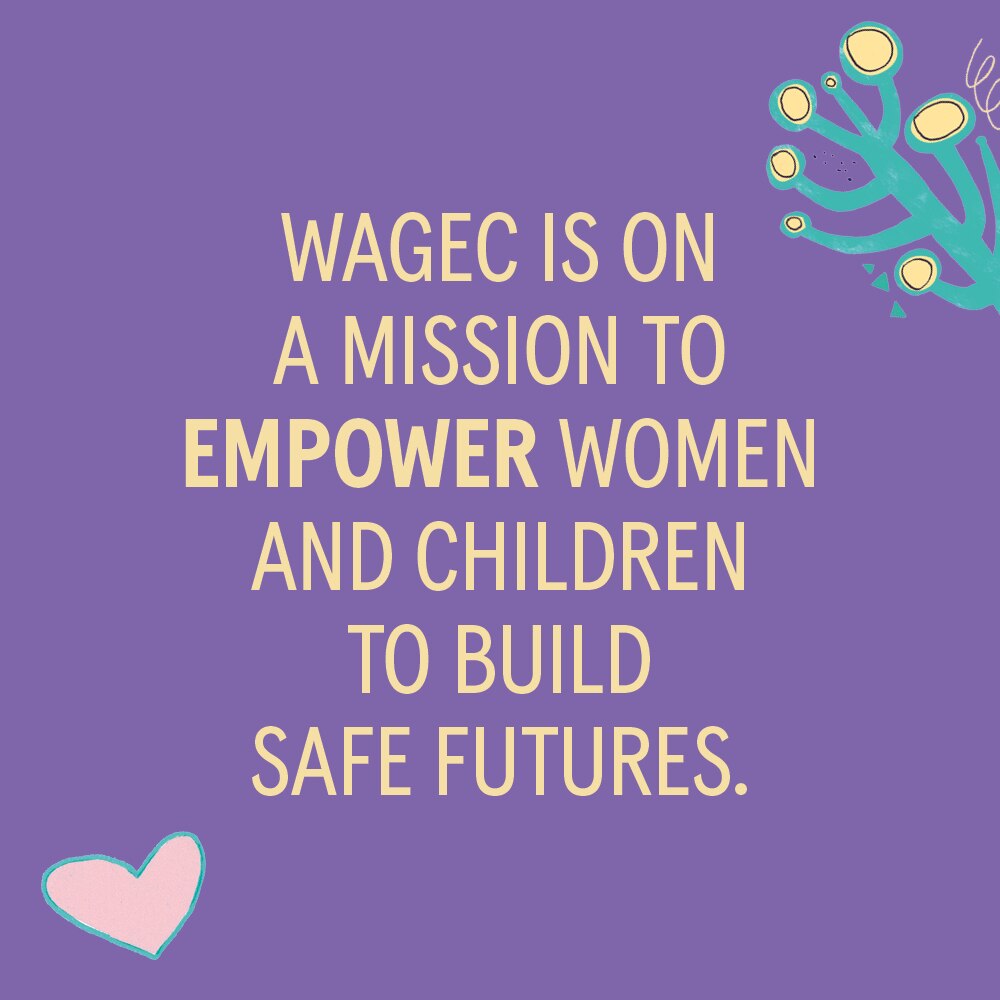 Through a holistic, long-term approach, WAGEC works to support women and children impacted by homelessness, domestic violence and systemic disadvantage. Every-night WAGEC supports 200 women and children and everyday, through targeted programs, the teams work to nurture healing and wellbeing, build financial independence and ensure children impacted have the resources to learn and thrive.
WAGEC also works with communities, businesses, and public and private entities to educate them in areas of violence prevention. This means learning about red flags and healthy relationships, bystander intervention and the impacts of gender-based violence. By creating a conversation about the link between gender equality and safe futures for women and children, WAGEC are calling the community to join the movement to end gender-based violence in a generation.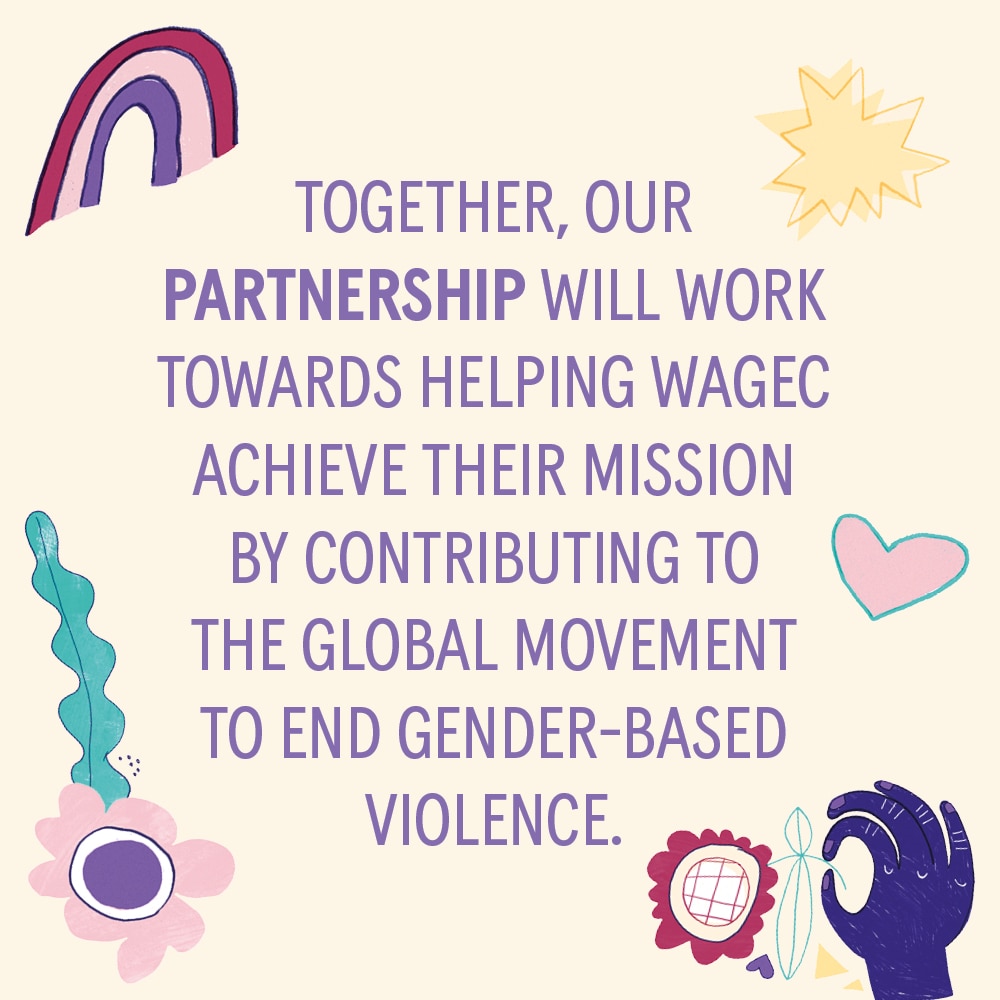 The aim of our partnership is to empower women and families to builds safe futures, working together to create communities where women and families are safe to confidently be themselves.
So who are some of the women working with us to drive the WAGECXBNT partnership?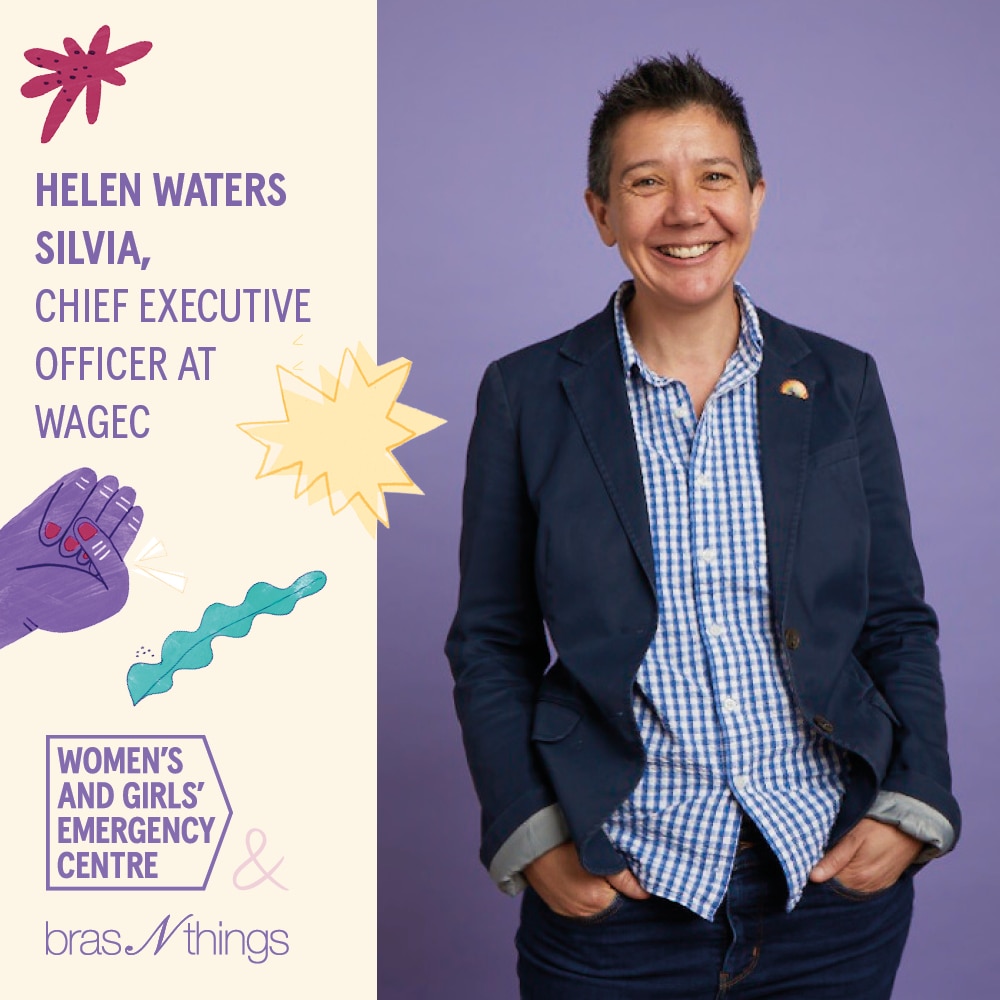 Helen has over 20 years' experience in leadership roles in the not for profit sector, specialising in the areas of domestic and family violence, homelessness and family and children's services. Helen's feminist, inclusive and empowering approach to leadership has seen WAGEC, in the past five years, grow from strength to strength. Helen is excited about the partnership with Bras N Things because she knows the tangible and positive impact it's going to have for hundreds of women and children. She is committed to ending gender-based violence in a generation and creating safe spaces for all communities. Helen lives on Wangal and Gadigal land and outside of work, divides her time between her three rapidly growing teenagers and her garden.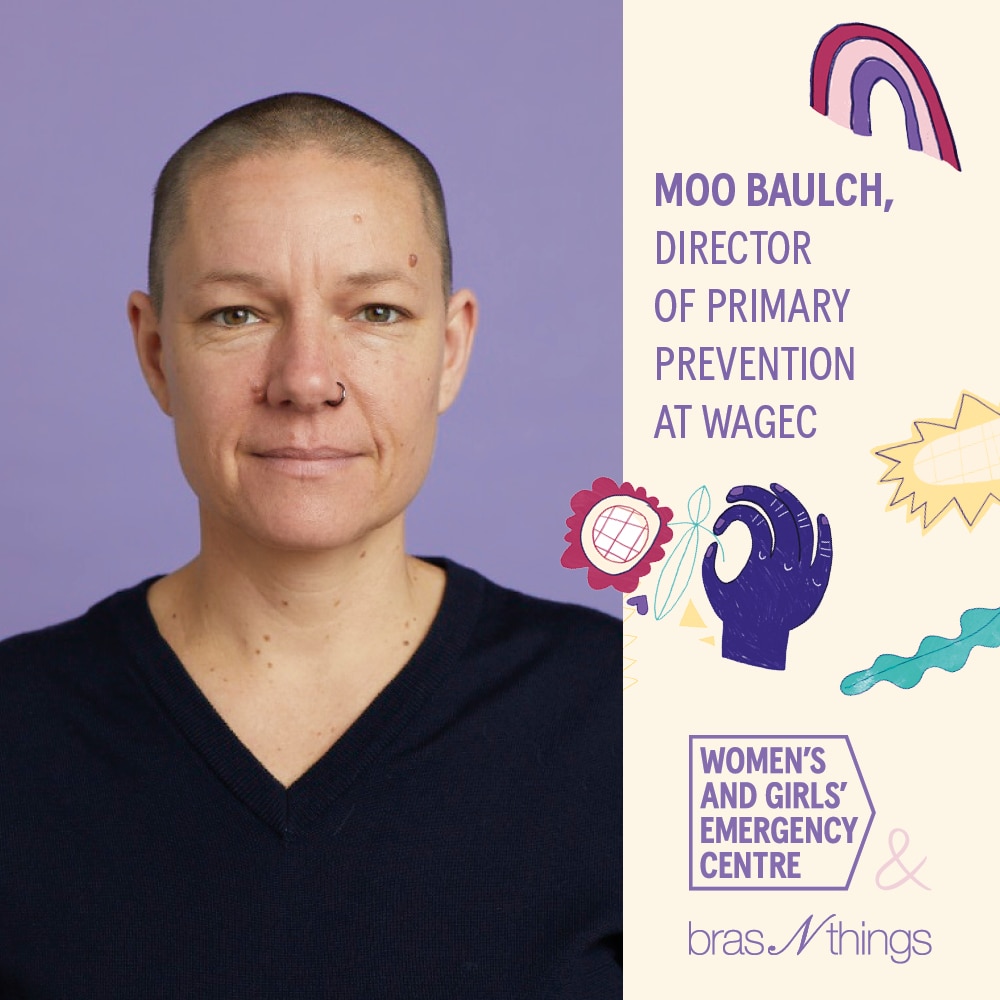 Moo is proud to be part of a vibrant, positive and intersectional team that seeks to improve the system for women and families who are most impacted by violence and disadvantage. She has a career-long commitment to addressing and preventing gender-based violence against, shining a light on vulnerability and promoting human rights in Australia, UK, Spain and SE Asia. One of the things she loves most about being a part of the WAGEC team is that she gets to work with private, public and not for profit organisations to challenge violence-supportive attitudes and work in partnership to build a better world for the next generation. Moo speaks fluent Spanish, is a proud queer parent to two young children and lives on Gadigal land that was never ceded.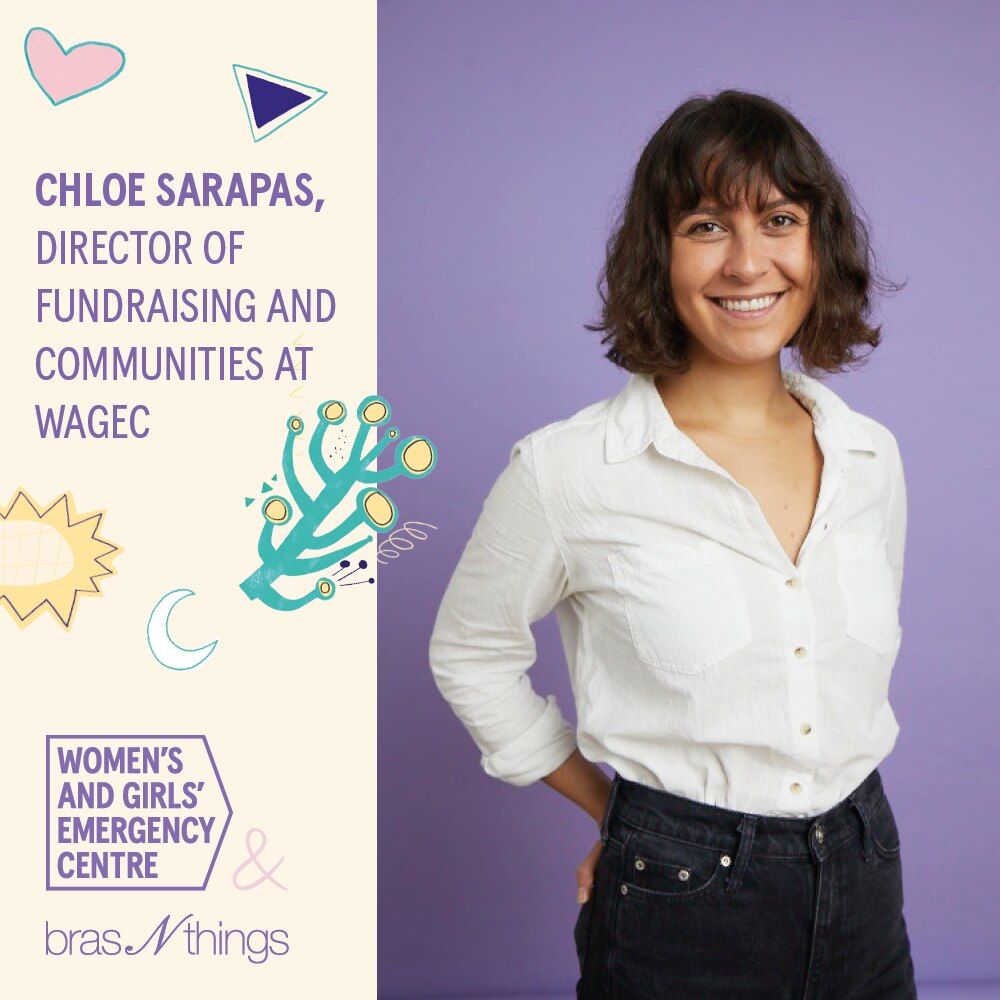 Chloe works with the generous, passionate people in WAGEC's community, like BNT, to fund WAGEC's services. Chloe has loved getting to know BNT so far and is excited to continue forming new relationships as WAGECxBNT works to support the immediate needs of clients at WAGEC while working toward the goal of ending gender based violence. In her free time, Chloe enjoys hanging out with her 6 month old mischievous and lovable adolescent cat Audre. She has also taken up watercolour painting during the current lockdown in Sydney.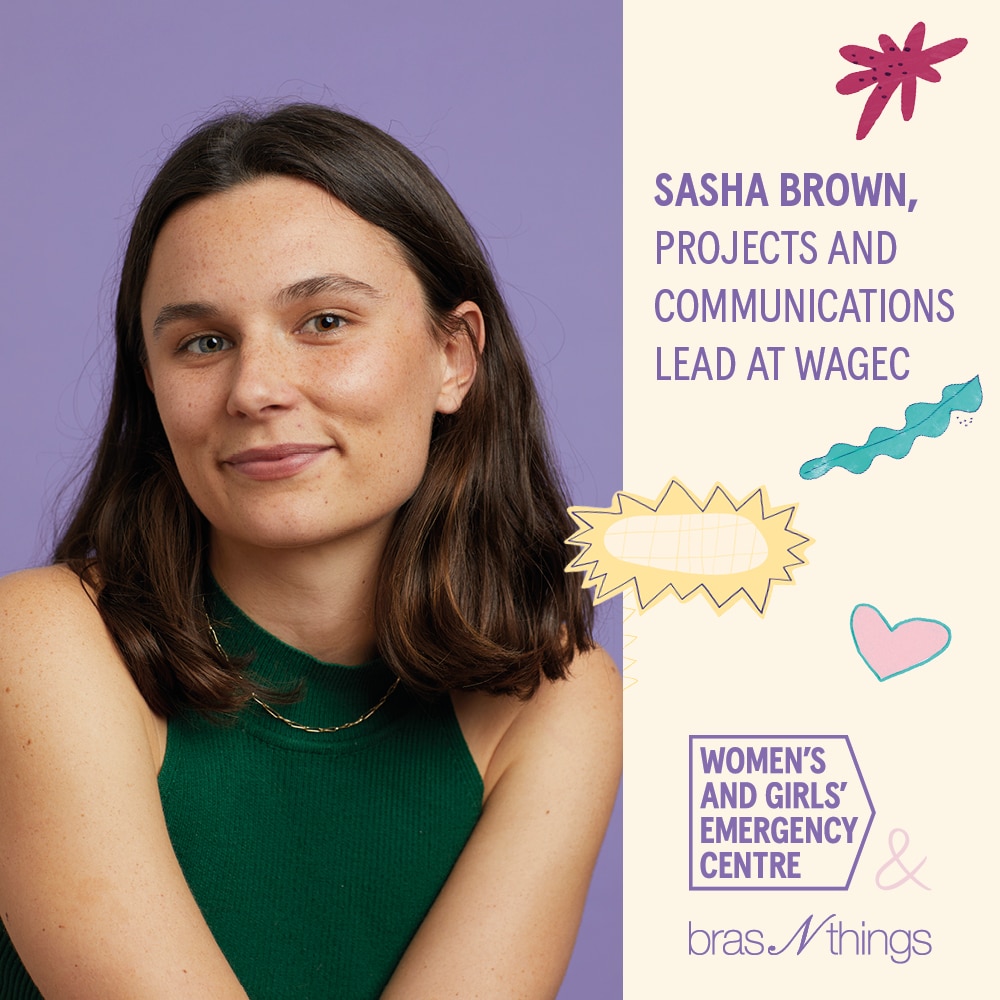 Sasha works across all WAGEC's primary prevention programs, comms, storytelling, advocacy campaigns and community resources. Sasha has loved getting to know the BNT team and has been so excited by their commitment to ending gender-based violence and supporting women in the community. Some of Sasha's favourite things are a good book, an ocean swim and exploring a new place (when we're not in lockdown).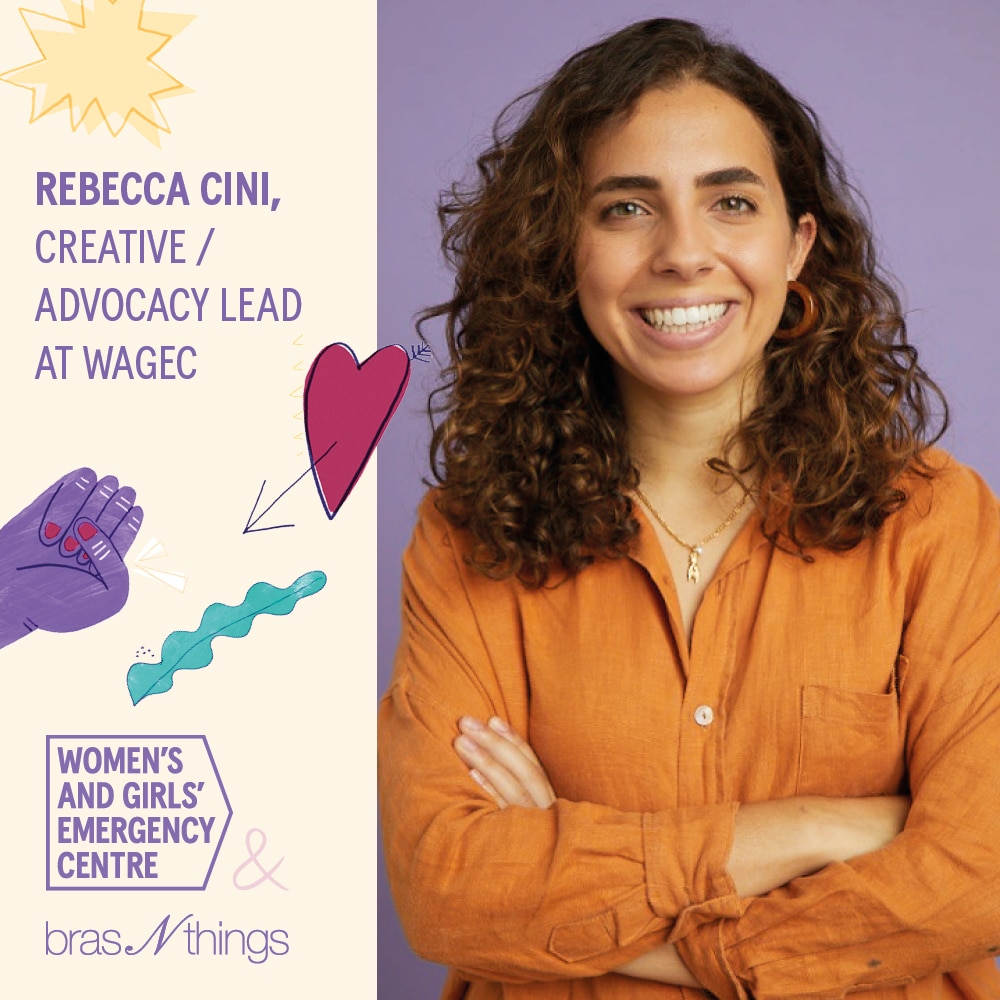 Bec gets to work with the WAGEC team on all the creative and advocacy work —including WAGEC's marketing and campaigns, how WAGEC responds to calendar events, and anything that needs to be designed using the WAGEC brand. Bec has loved collaborating with the team at BNT and seeing the two brands come together in the partnership illustration. Bec spends her free time gardening, going for swims, and attempting to connect with her Maltese roots through cooking.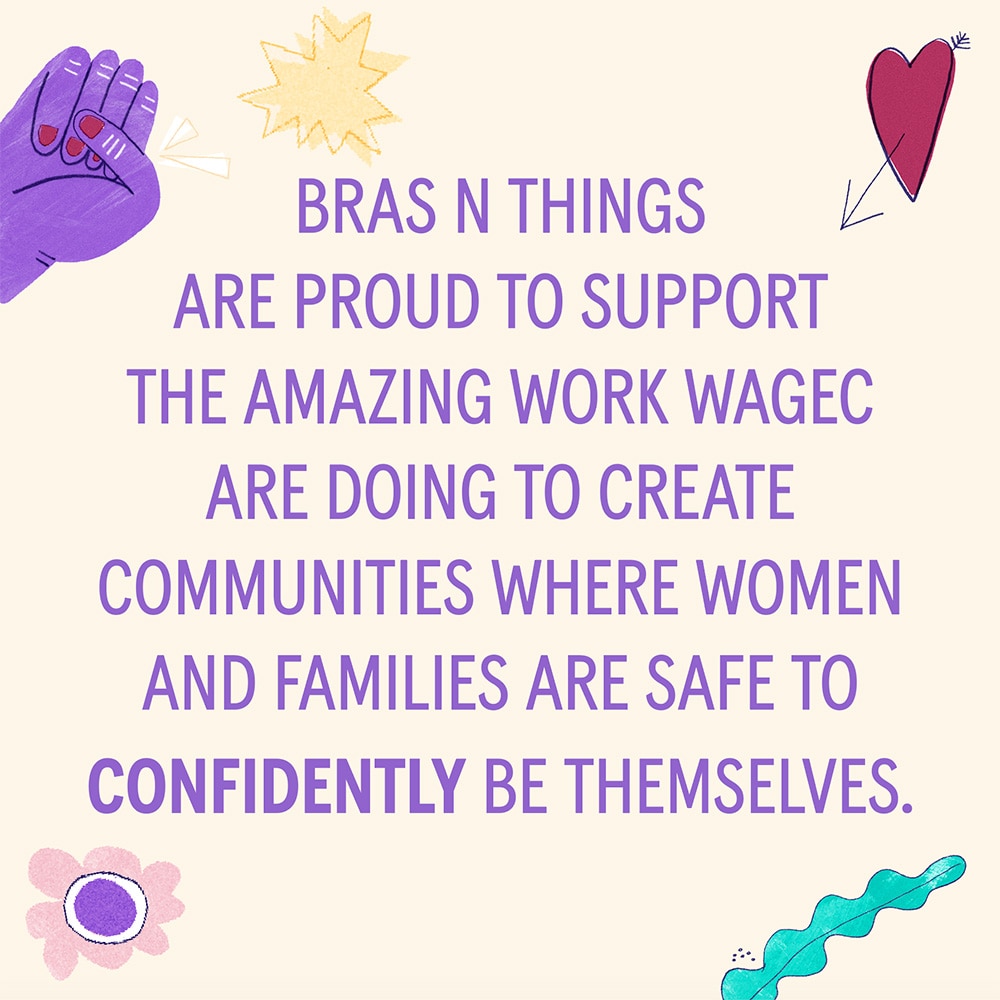 We're proud to be a part of the movement. You can join us by:
Thank you for supporting #WAGECxBRASNTHINGS, we couldn't do it without you.