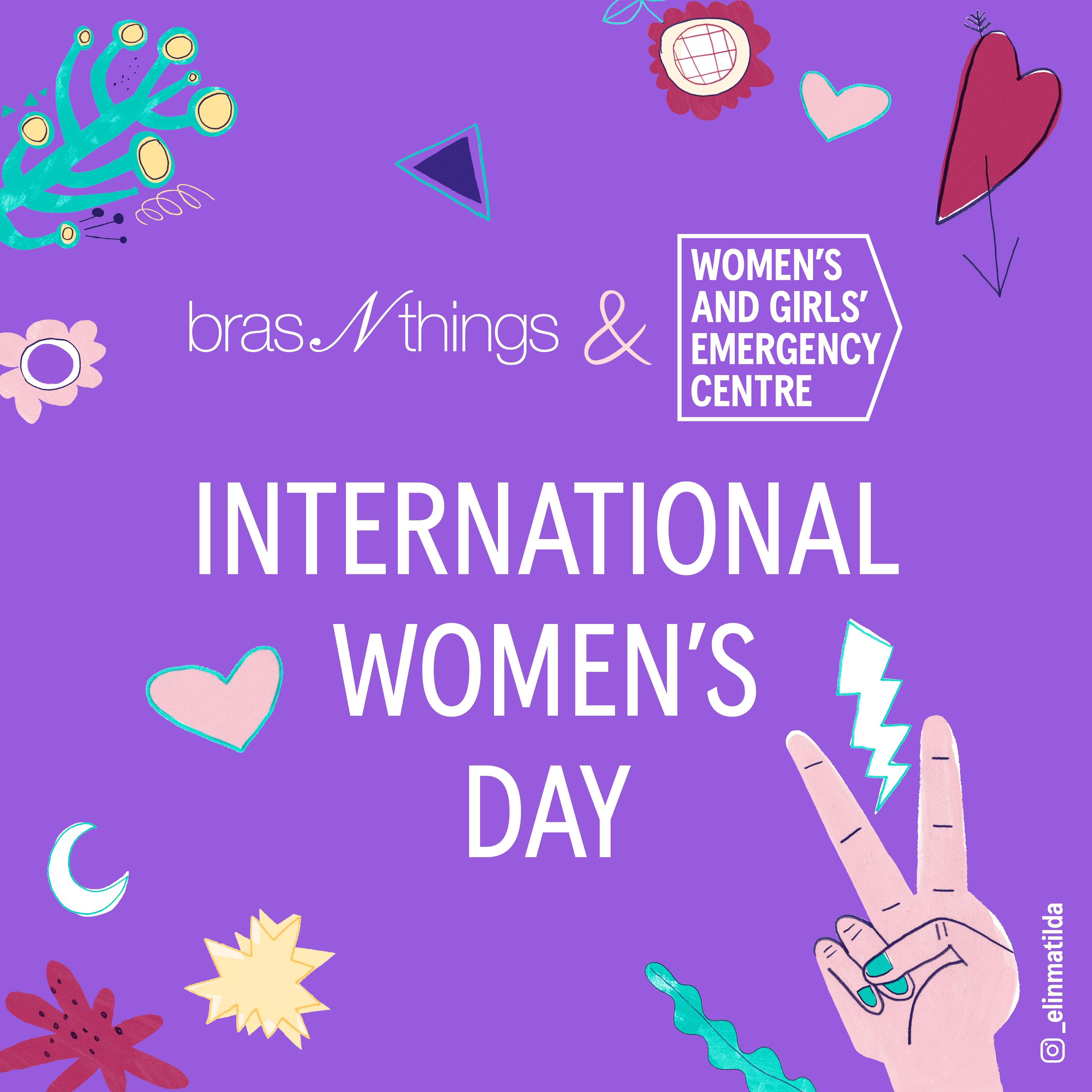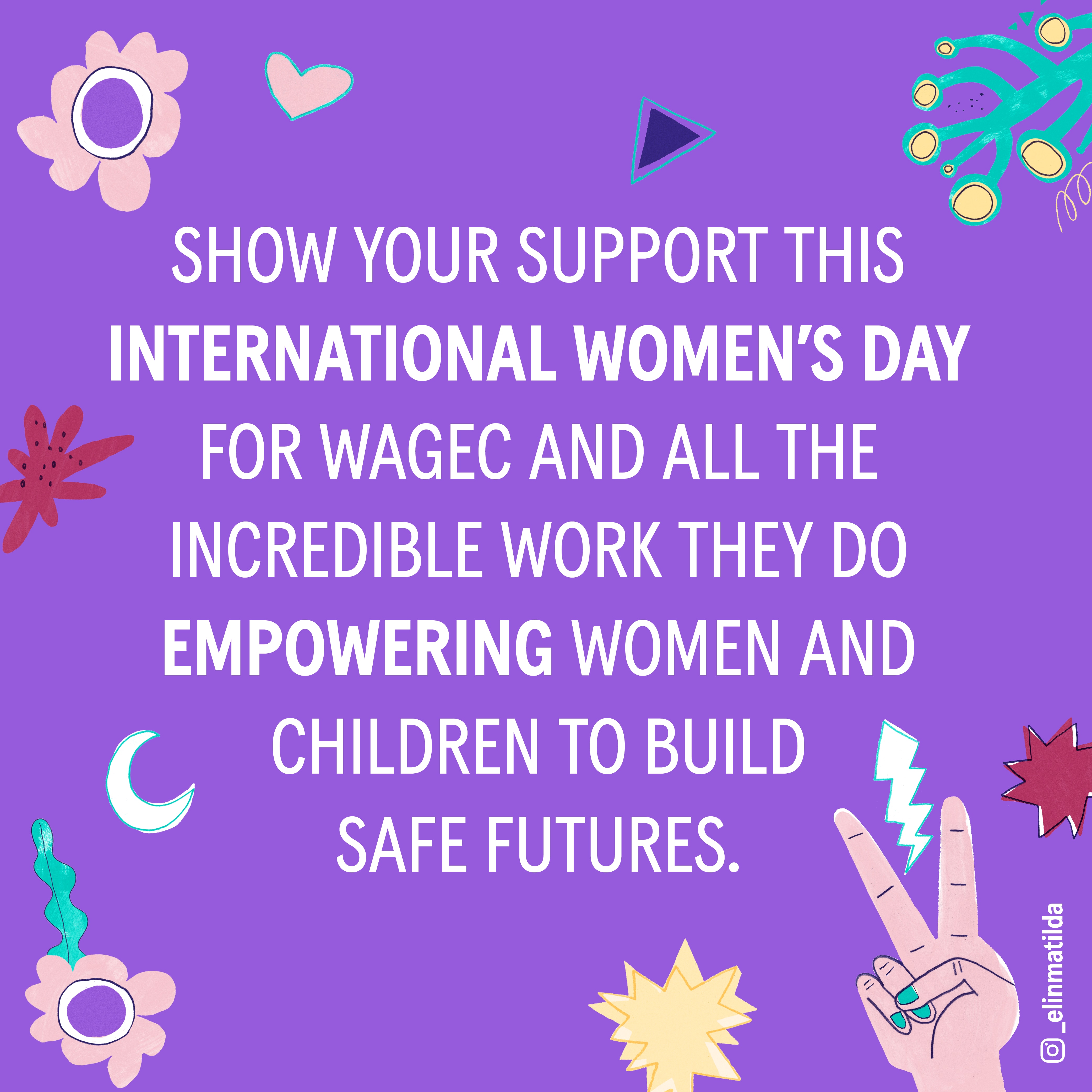 ---
Trigger warning: The follow content contains information about gender-based violence and may upset individuals. If you need support, please call 1800 RESPECT.
---
Back in 2020, Bras N Things began a purposeful new partnership with feminist grassroots organisation, Women's and Girls' Emergency Centre (WAGEC) based in Redfern, Sydney. At Bras N Things our core mission is to create a supportive community of confidence warriors, which is why we've partnered with WAGEC, to help build communities where women and families are empowered to build safe futures, and to join the movement in ending gender-based violence.
"WAGEC is thrilled to be entering the second year of our partnership with Bras N Things, which is already making a difference in the lives of our clients and within our broader community, to empower women and children to build safe futures. This year we are most excited about continuing to learn from each-other through primary prevention education, bringing together our communities and distributing the comfort packs that Bras N Things created to support women when they move into a WAGEC shelter," says WAGEC CEO Helen Waters Silvia.
---
This International Women's Day the theme is #breakthebias which means promoting a world that is free of bias, stereotypes and discrimination. This is what WAGEC works towards every day through their primary prevention activities with workplaces, schools and the community which seek to address the underlying drivers of gender-based violence and advocate for safer, more equitable futures for women and girls. BNT are excited to help this mission and support WAGEC by helping drive donations and support both in our stores and online - and below is exactly how you can support their cause this International Women's Day:
---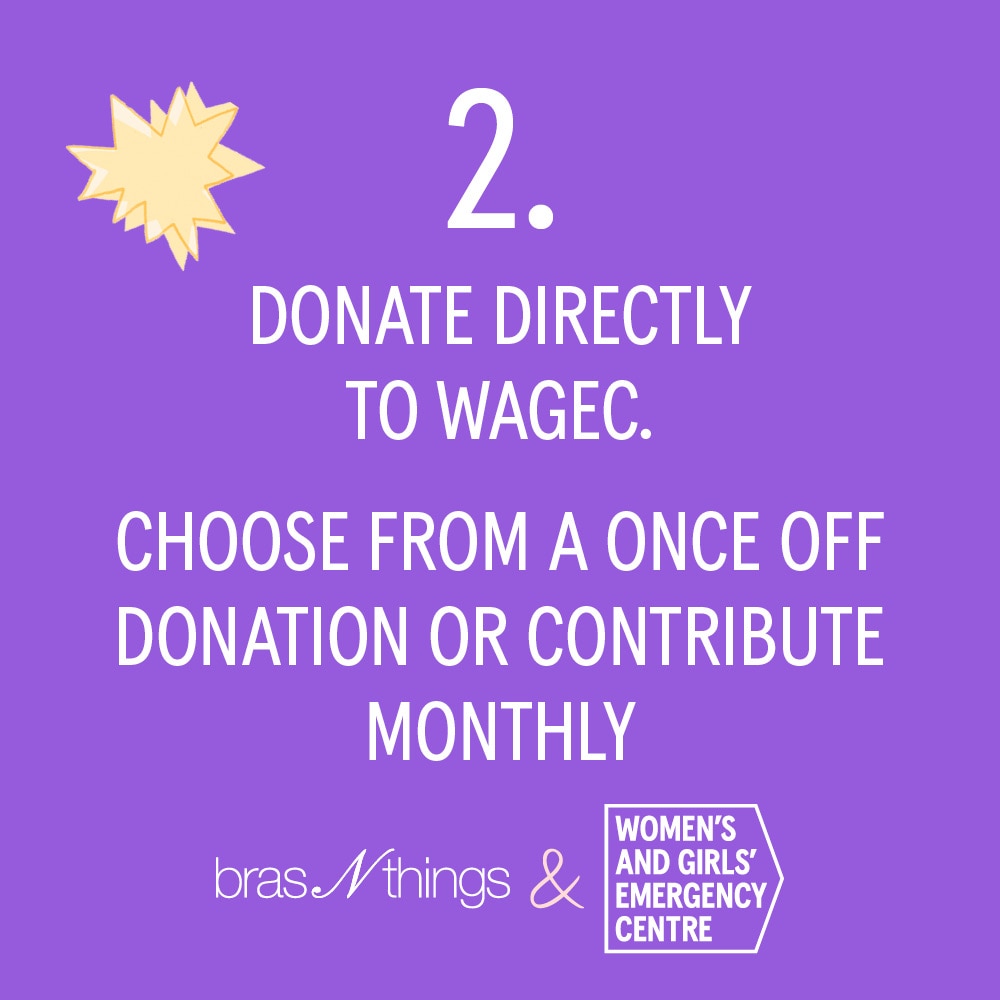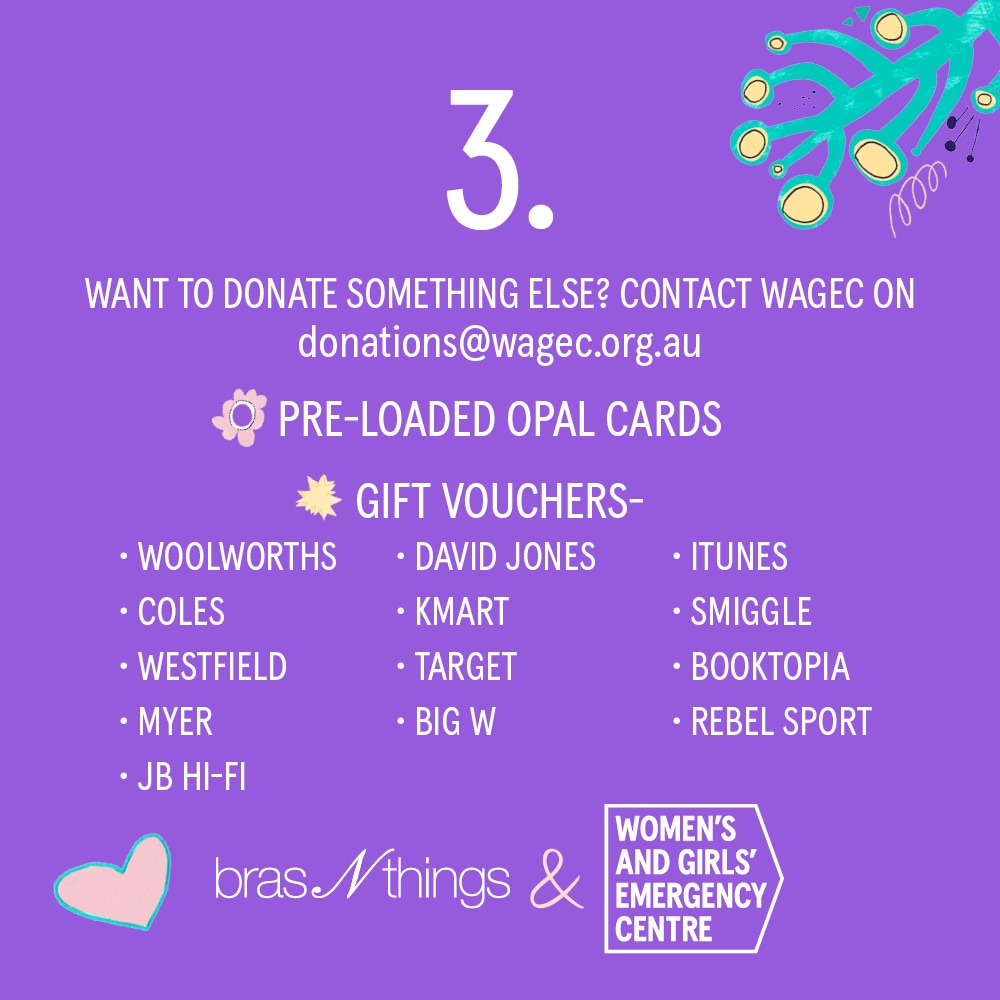 ---
Another way you can support WAGEC is registering, fundraising and taking part in Walk for WAGEC, WAGEC's annual fundraising event that supports women and children to walk away from violence.
You can join the WAGEC Community on Sunday 1st May 2022 in Centennial Park, Sydney or virtually anytime and anywhere between 25th April – 1st May 2022 to help reach the collective fundraising goal of $250,000. You can even catch Bras N Things staff down there as well to catch a few steps! Stay tuned to find more updates on this from BNT and click here to register https://www.walkforwagec.org.au.
Or even chuck WAGEC a follow on social media, and learn how you can get involved with WAGEC's spectacular work!
---
Who are WAGEC and what is their mission?
WAGEC was founded in 1977 by a woman named Jeannie Devine who after experiencing homelessness herself and lack of community support, knew enough was enough and took it upon herself to create a space to support women and girls in similar situations. She met with other women and girls and listened to their experiences of homelessness, violence and systemic disadvantage, and took steps in creating change.
More than 40 years later, WAGEC has grown from a one-woman drop-in service in Inner City Sydney to operating three crisis refuges and 40 transitional properties for women and families escaping domestic and family violence and/or homelessness.
---
Their focus for the next three years is to validate both the impact and outcomes of their quality client programs and expand, whilst continuing to grow the innovative work they are doing in the prevention of gender-based violence, all underpinned through their feminist ethical framework and organisational sustainability.
The past two years due to the pandemic has gravely impacted those experiencing domestic or family violence, "adding extra layers of complexity for people who are experiencing domestic or family violence including increased financial control and surveillance, greater domestic pressures on women such as childcare and household tasks and an overall feeling of social isolation," says WAGEC CEO Helen Waters Silvia. They continued to do their amazing work despite these obstacles, turning up to do their work throughout all the lockdowns, maintaining support for clients both in person and virtually, all whist running their WAGEC's crisis refuges.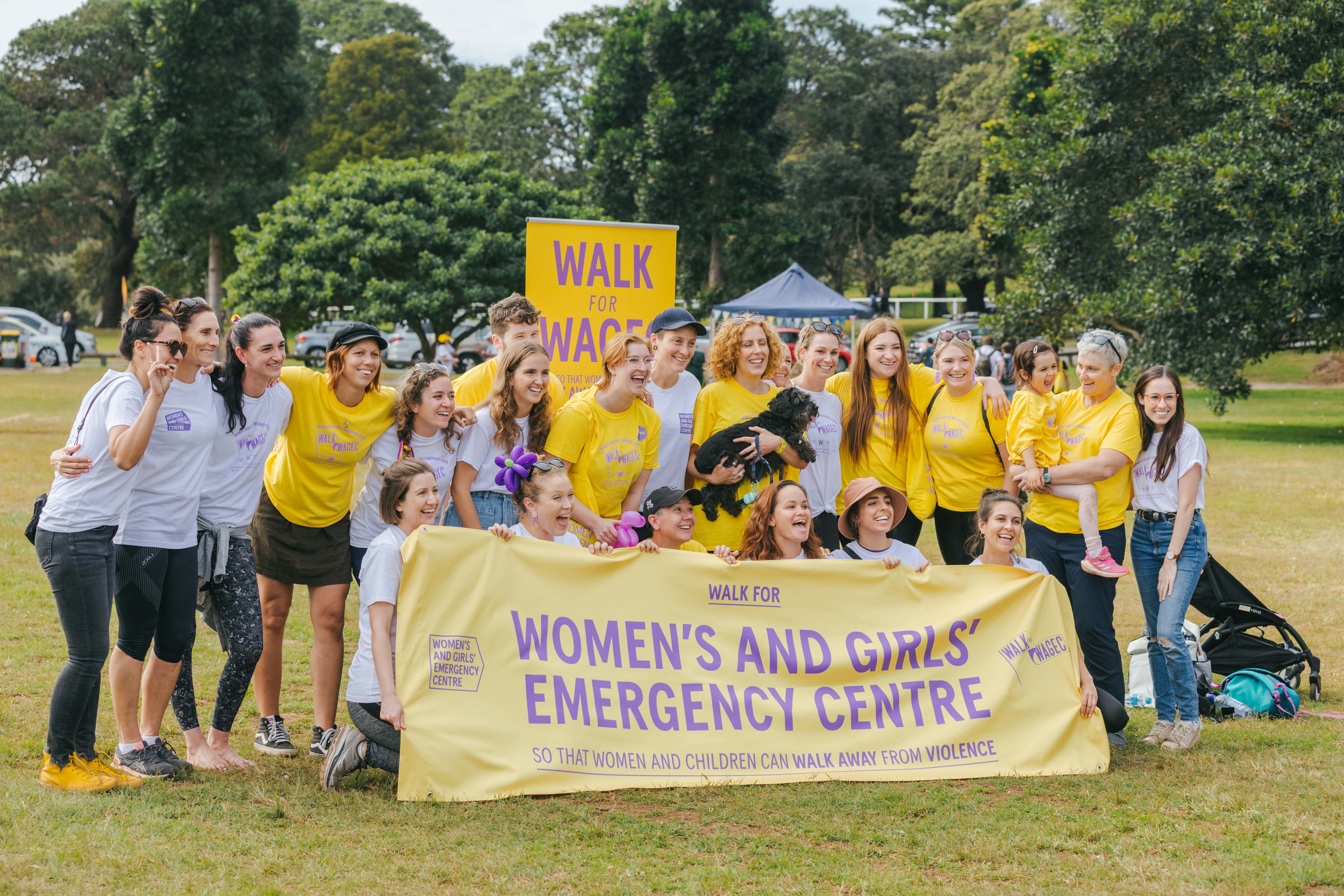 ---
We encourage you to support WAGEC in any way you can to help end gender based violence, and show your support for all women and children, not just this International Women's Day but all year round.