Welcome to Cheeky Rewards, the loyalty program where being cheeky really pays off. Like, a lot.
The more you buy, the more you get back, the more fun we'll have together, with rewards to delight you and your lingerie drawer.
Head to your nearest store to join now.
Rewards? Tell me more.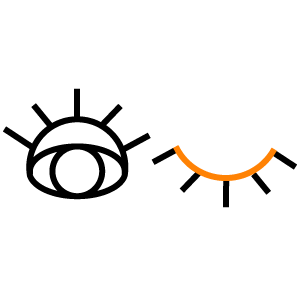 Welcome Voucher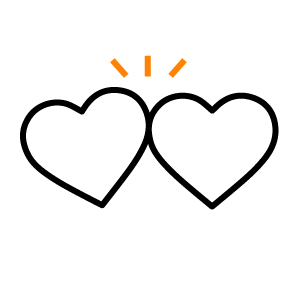 Birthday Voucher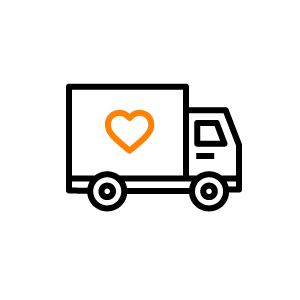 Free Shipping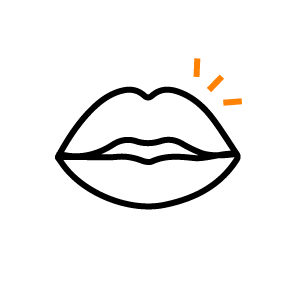 Exclusive Access
How Cheeky Are You?
The second you join us, you're immediately Feeling Flirty, then the only way is up! The more you spend, the more you get rewarded.
It all starts with a wink in Tier One

$10 Welcome Voucher
$10 Birthday Voucher
Spend & Save Vouchers: $5 for every $100 spent
The rewards only get hotter in Tier Two

$20 Birthday Voucher
Spend & Save Vouchers: $5 for every $100 spent
And you'll feel the heat in Tier Three

$30 Birthday Voucher
Spend & Save Vouchers: $5 for every $100 spent

Frequently Asked Questions
We've always got your back. Your front, too. So Cheeky Rewards is our way of recognising and rewarding you for being a Bras N Things loyalty member.

There are three different levels:
Feeling Flirty - Level 1
Cheeky Devil - Level 2
Serious Spicy - Level 3

Each level is packed full of fabulousness to celebrate you. Being a Cheeky Rewards member entitles you to benefits like a Welcome voucher, Spend & Save vouchers, a special birthday discount, and our endless love and admiration. Aww.
How do I become a Cheeky Rewards member?
Joining Cheeky Rewards is as easy as sliding on your favourite undies.

You can either chat to one of our friendly team in-store or you can sign up with a few clicks right here.

Cheeky Rewards membership is currently available for Australian and New Zealand customers only.

If you do register in-store, you'll just have to complete your registration online to ensure you receive all the goodies across both platforms.

Already a member? Easy! You're already entitled to our Cheeky Rewards benefits and your purchases are contributing to your status level. To see what benefits you can enjoy, click here or visit your nearest Bras N Things store.
How do Cheeky Rewards levels and benefits work?
The treats start right from Level 1. (We're cheeky like that!)

As you move up in levels, the rewards heat up even more with shipping discounts, free gifts and lots of other sweet treats.

Spend per year is calculated daily, so each purchase you make will contribute to your Cheeky Rewards level. We calculate your purchases overnight so it you have spent enough to upgrade a level, this will be reflected the next day.

Please note that online orders are not included in your Cheeky Rewards spend until they have been processed and shipped.

Cheeky Rewards spend excludes returns, refunds, delivery charges, donations and the purchase of gift cards.

Want more information about the Cheeky Rewards levels and benefits? Find it all here.
When will I receive my vouchers?
Can't wait? We get it.

You'll receive your welcome voucher email within 24 hours of signing up. This is valid for 30 days.

Your birthday voucher email will arrive on your special day (if you've provided us with your date of birth) and is valid for 30 days.

Look out for your spend and save vouchers within 24 hours after an in-store purchase or once your online order is shipped. You've got 90 days to spend it on something you love.
Can I use a voucher in conjunction with other promotions?
It's not called Cheeky Rewards for nothing! Yes, you can - unless prohibited in the terms and conditions of the other promotion.
Can I use more than one voucher in an order?
You deserve to be spoilt. You can use up to 3 vouchers per order, however, you can only use a single birthday or welcome voucher per order.
Is there a physical membership card?
There's no physical loyalty card because we love trees almost as much as we love cute lingerie.

Cheeky Rewards is all digital based, so you can make an account and track your loyalty progress from the comfort of your screen, or in-store by talking to a team member.
What type of emails will I receive?
You'll get the most important ones, like your transactional and delivery emails so you know exactly where your goodies are.

We'll also email you Cheeky Rewards discount vouchers as well as exclusive member offers, recommendations, latest trends, new styles, new season product updates and current promotional offers from Bras N Things. So just the good stuff.
Is my personal information secure?
Absolutely. For more information, please visit our privacy policy page.
How do I view and update my Cheeky Rewards details?
You can view your Cheeky Rewards level online by logging into your My Account here or at your nearest Bras N Things store.
What if I don't want to receive emails anymore?
We understand. You can unsubscribe at any time by clicking the "unsubscribe" option at the bottom of any email from Bras N Things.

Alternatively, log into your online account and update your email preferences.

A reminder that if you unsubscribe from promotional emails, you will be unsubscribing from receiving Cheeky Rewards discount voucher emails as well as marketing emails. But don't worry, you will continue to be sent transactional emails about your purchases and will still be able to view your available vouchers in your My Account.