There's nothing we love more than parading about in our underwear, and we're painting the town rainbow for Bras N Mardi Gras.
In the spirit of Mardi Gras, we have created a capsule is inspired by vibrant colours and the celebrations of oneself. You may recognise her from our My Love Is… campaign, Dara aka DJ Tigerlily partners with us for our Bras N Mardi Gras campaign and we chatted to her about what Mardi Gras and the phrase My Love is, Equal means to her.
What is your favourite thing about yourself?
My favourite thing about myself is my confidence and ability to put myself out of my comfort zone.
What does the phrase My Love is Equal mean to you?
My Love Is Equal is a celebration of all people and all relationships in our society. It's a really positive, empowering and exciting time right now... We as a society are making so much progress in terms of our understanding and acceptance of gender, sexuality, identity and the overarching idea of love and what it means.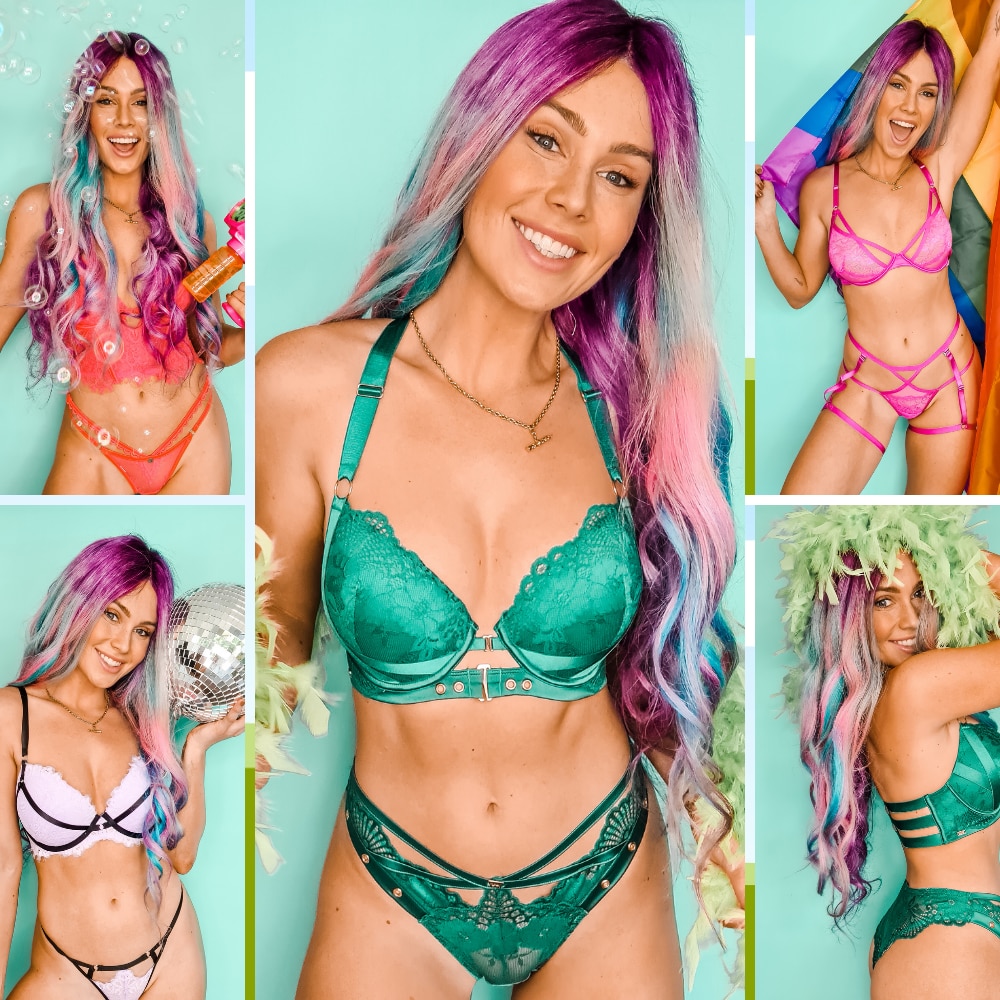 How will you be celebrating Mardi Gras this year?
This year for Mardi Gras I am actually attending one of my best friends' weddings! So, no rainbow parade on the day, however I will be doing a live stream before Mardi Gras at some point to pre-celebrate!
If you were a colour what would you be? And why?
Turquoise Blue of course. It's the colour of most of my wigs that I use to perform. It makes me feel confident and step into my performance mindset.
Describe to us your drag queen alter ego?
Her name is Pepper Bing. She loves techno music and infuses tech beats with amazing commercial vocals. Think lots of spangle, glitter, and a long blue wig of course!
Shop the collection: https://www.brasnthings.com/collections/valentines-day-collection.html?utm_source=blog&utm_medium=social&utm_campaign=mardi