---
Ballet, hip hiop, jazz, contemporary, salsa, pole – dance allows us to be many things. When we dance, the movements are fully transformative, and let us live out our fantasies in all their shapes and forms. It allows us to express ourselves, whether you're at a pole class sweating off that long day at the office, having a boogie with your pals on a Saturday night, or just having a little solo dance in your bedroom.
We are excited to announce the launch of our latest campaign, Embody This. A campaign with product that is dance-inspired and movement-inspiring. From soft, feminine colours to bright and bold, tassels and feathers to be noticed, the range has a real focus on evoking the senses. The collection features your known and loved BNT brands, and were all inspired by a different dance-style and muse:
-Vamp: Vogueing. Fierce, empowered, lively
-Enchanted: Contemporary. Feminine, light, romantic
-Night Games: Exotic/pole/burlesque. Sensual, playful, sexy
-Fashion Essentials: Ballet. Soft, delicate, graceful
---
As our designers were inspired by these specific dance styles, we wanted to bring the collection to life in a similar style - we worked with four talented dancers with their own individual dance style, who truly owned the moment and embody the many shades of themselves:
-Dakota Moore-Lizotte, a professional ballet dancer who has rained in New York City and San Francisco, showed us truly the strength it took to be ballet dancer – even getting on her tip toes!
-Velma Vouloir , a burlesque dancer who once danced in Moulin Rouge in Paris and now tours as a solo burlesque artist and member of the queer drag cabaret group Yummy, brought the extra powerful and both sensual to our campaign
-Bhenji Ra, a performer and teacher of voguing as well as the vogue house mother of the House of Sle, got her dynamic voguing hands out and showed us who's boss!
-Olivia Carniato, a professional contemporary dancer currently touring with Hamilton and has been on past shows such as Westside Story, showed us the perfect set of jazz hands
Our gorgeous talent pirouetted, vogued, twerked and twirled wearing our new product, and brought the house down through their individual dance styles.
---
---
Our Enchanted range features two styles, Sunbleached in Santa Monica and Buy Yourself Flowers, with both pale pink tones, that is signature to the feminine and flirty brand Enchanted. Buy Yourself Flowers was concepted to," encourage expressing self-love whether it is wearing lingerie, or buying yourself flowers, or both!" says designer Kim Ustariz. We asked Dakota her favourite outfit of the day – "this little pink number, Buy Yourself Flowers. I love the corset styles, it's so beautiful and supportive." The range, inspired by contemporary dance, invites you to unlock your romantic side.
Bold, fiery and expressive Vamp features the Heartbreaker range, with bright red colours and chains to evoke sound. The range is available in both a push, v string or tanga brief, suspenders as well as a beautiful high-cut bodysuit, and was design to, "encourage the customer to celebrate and move their body to the beat of their own drum. The use of chains and sparkle in these collections was intended to make a standout," says Kim. Inspired by voguing, we popped Bhenji in this to show us who was boss, "this outfit makes me feel like a bad bitch… it makes me feel expensive and beautiful and sexy," said Bhenji about the heartbreaker set.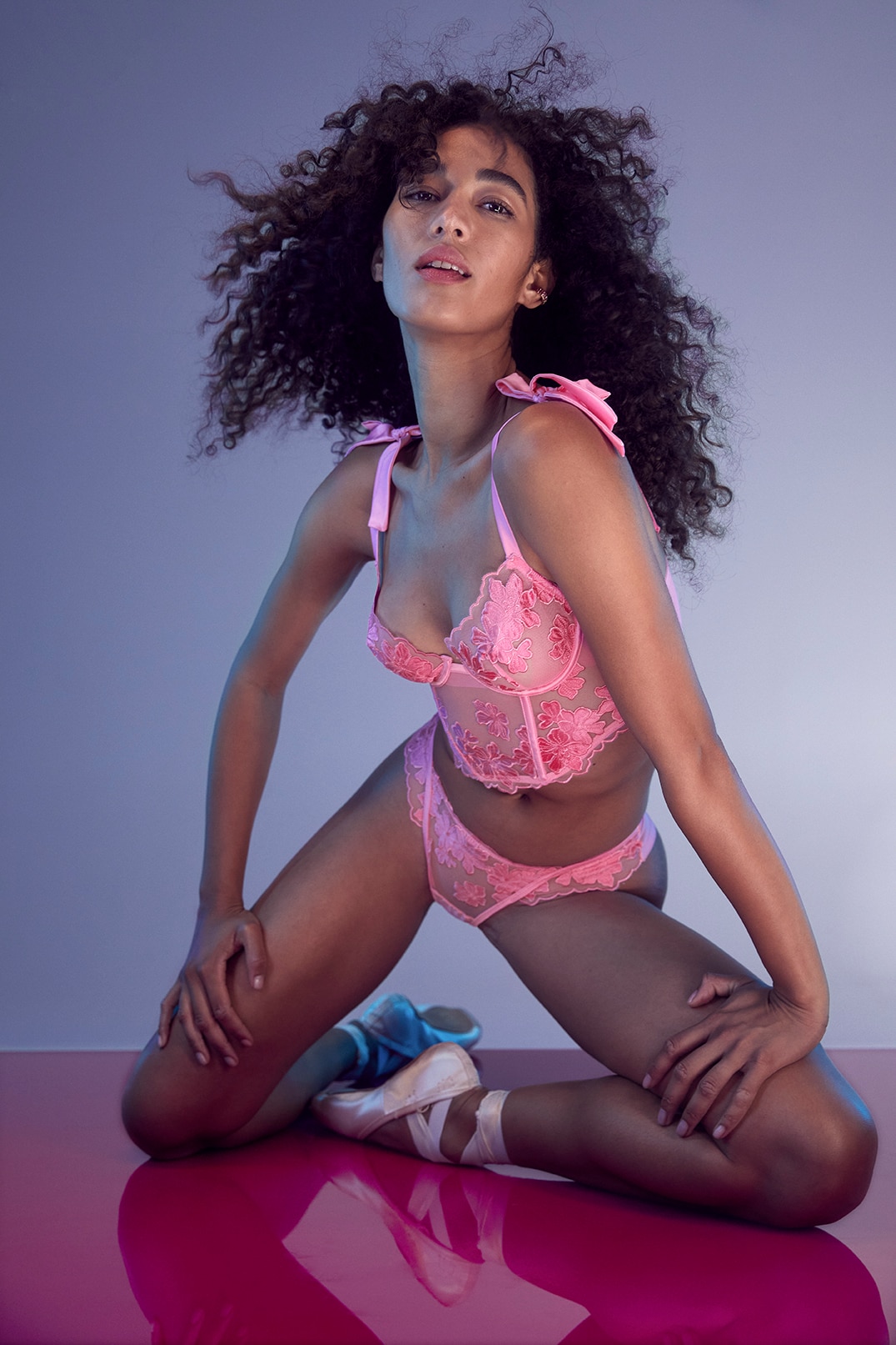 ---
Night Games, inspired by dance styles that are more on the sensual side, features the Tease Me range – think lots and lots of tassels, gloves, nipple tassels and a cupless bra. We've even got a tassel dress for some salsa'ing, or a push up bra to have all eyes on you during your next pole performance, featuring fringing, caging details and gold hardware.
And Fashion Essentials, with comfy, light sleepwear that could also be worn to get our sweaty Flashdance on in the studio, as well as ballerina pink and black bras with a strapping look and premium, ribbed micro for extra comfort.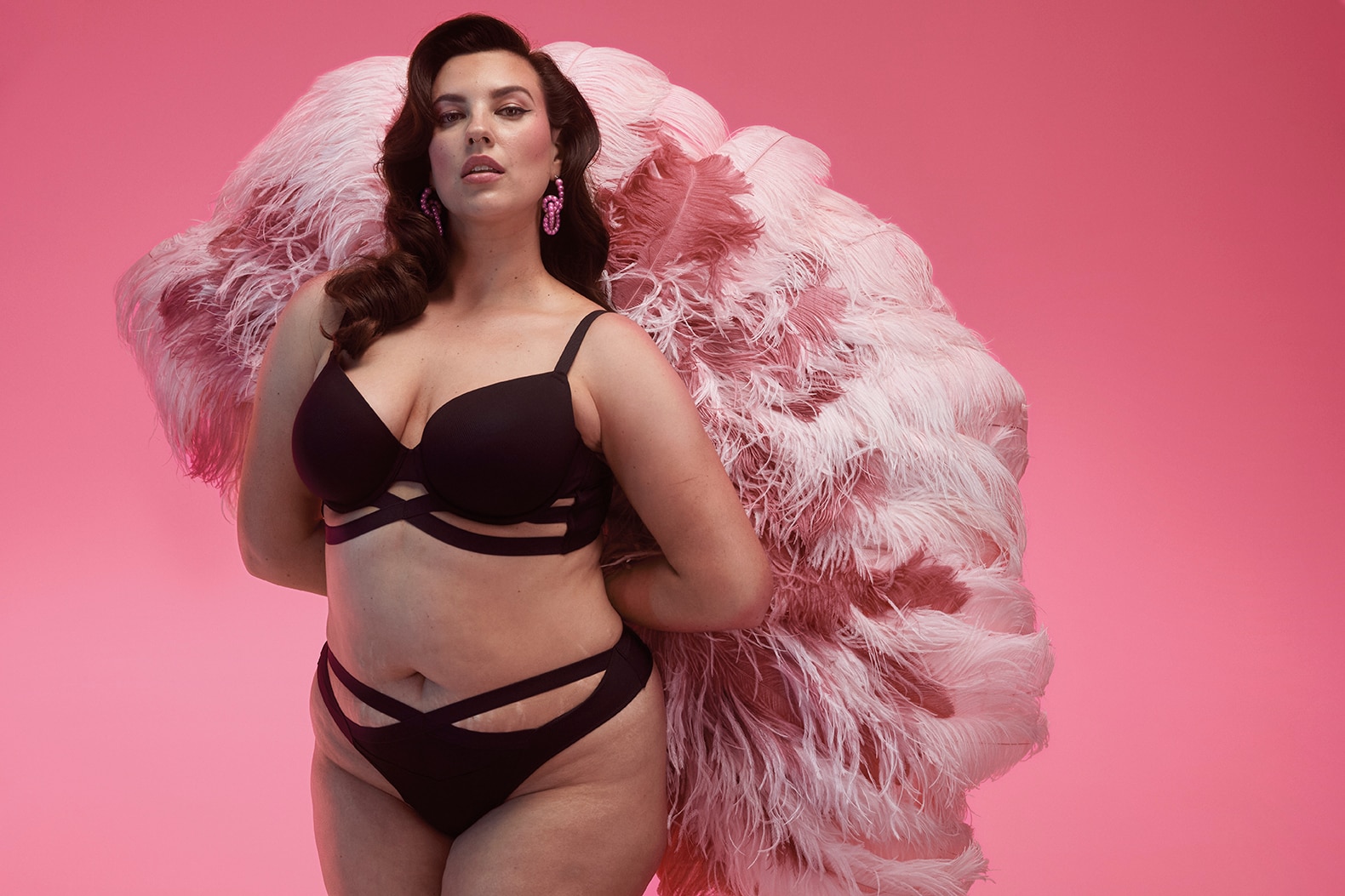 ---
We hope you are excited as we are on this new collection and campaign, and can feel the movement through-out, to help you express yourself and have a bit of a dance!
Our collection is available now, in stores and online here!