---
At Bras N Things, we like many things. But you know what we like more than things? You. It's you that inspires us. So to say ta to your tatas, we want to give you a cheeky little reward. Things like free gifts, vouchers and early access to sales. And that's just the start.
We are excited to announce the launch of our new loyalty program – Cheeky Rewards! Yes, that's right, for all you knicker-loving, lingerie-obsessers, we have now created a way that you can get rewarded for loving Bras N Things, just as much as we love you!
---
So what is Cheeky Rewards?
There are three different levels of fabulousness just for you, calculated on your annual spend with Bras N Things:
---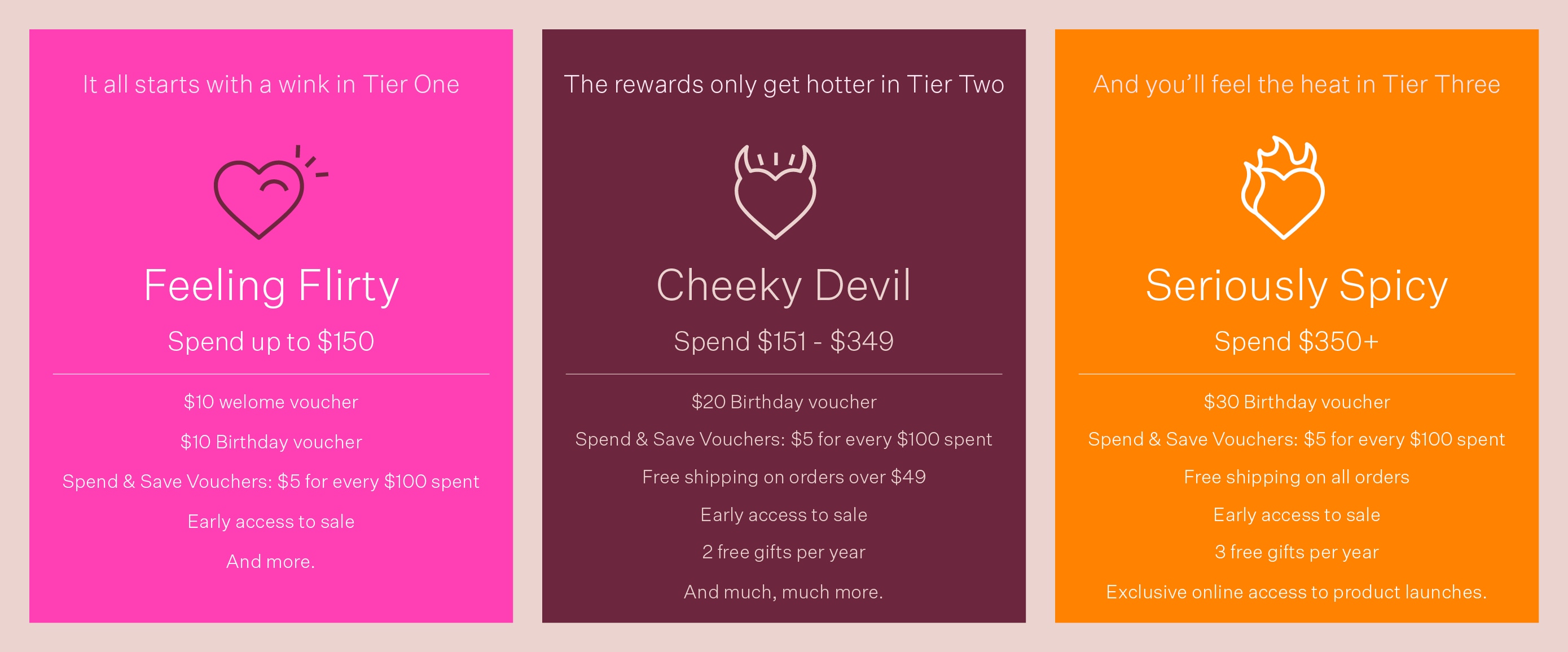 ---
And of course, our endless love and admiration. Aww.
---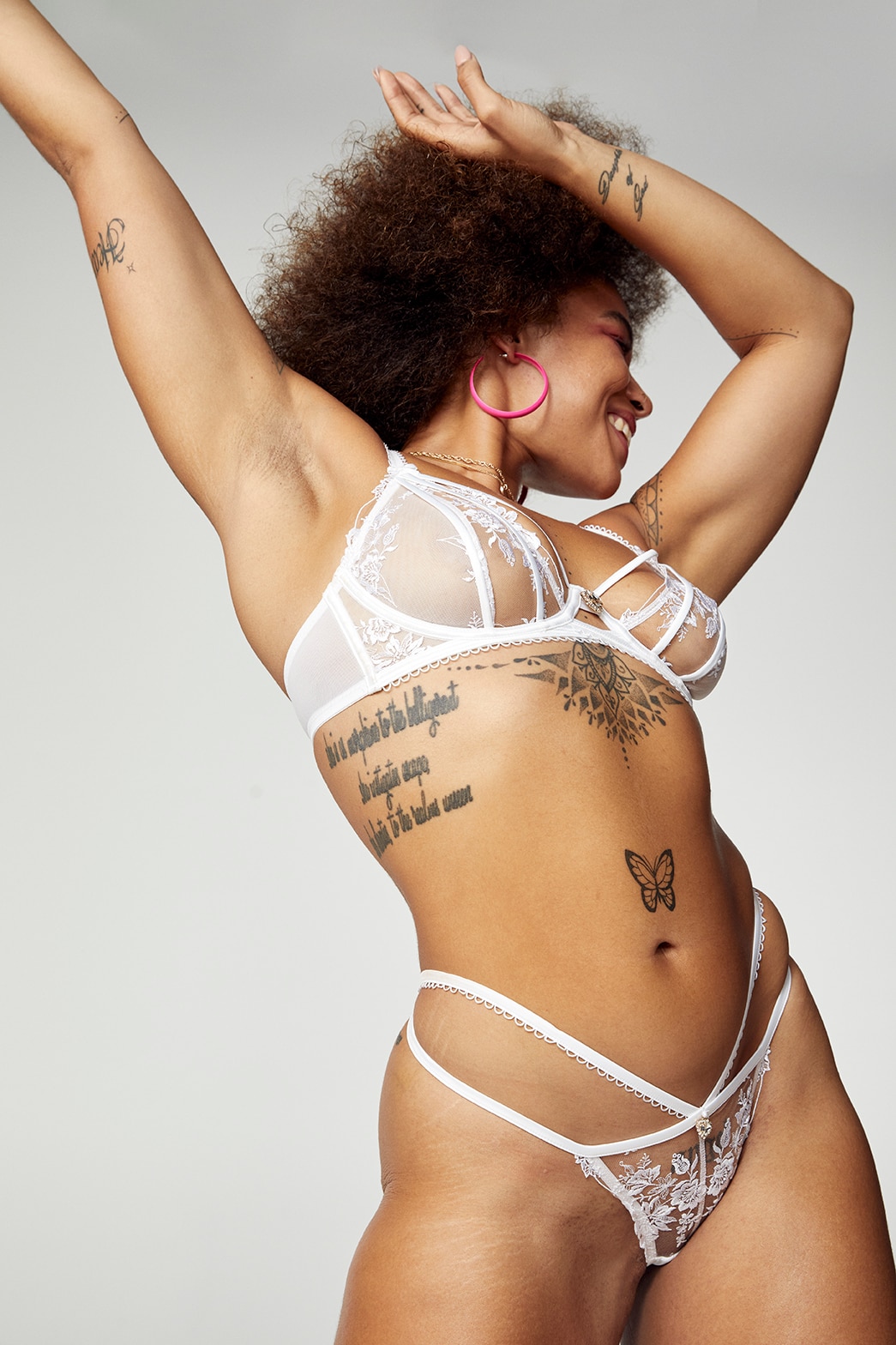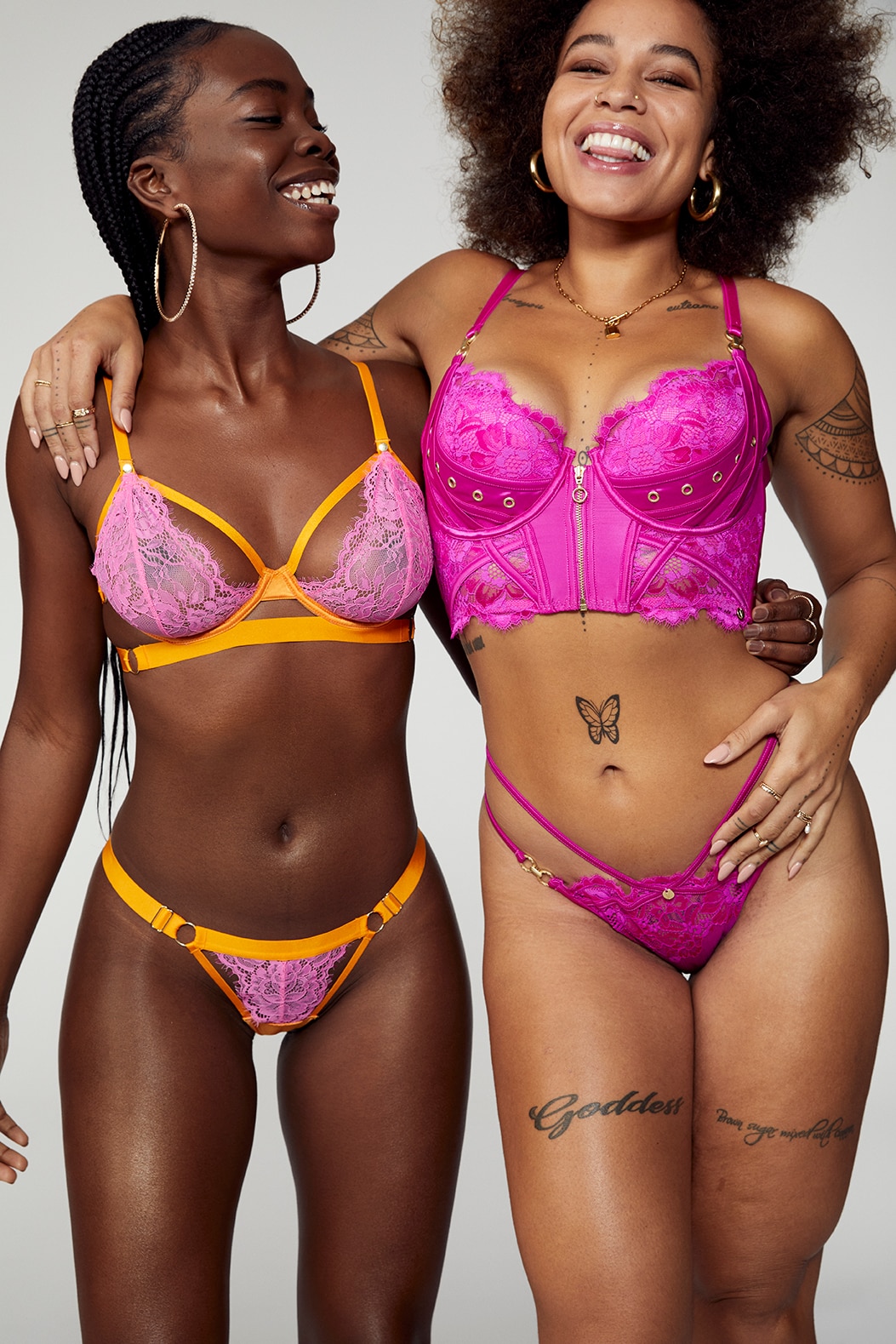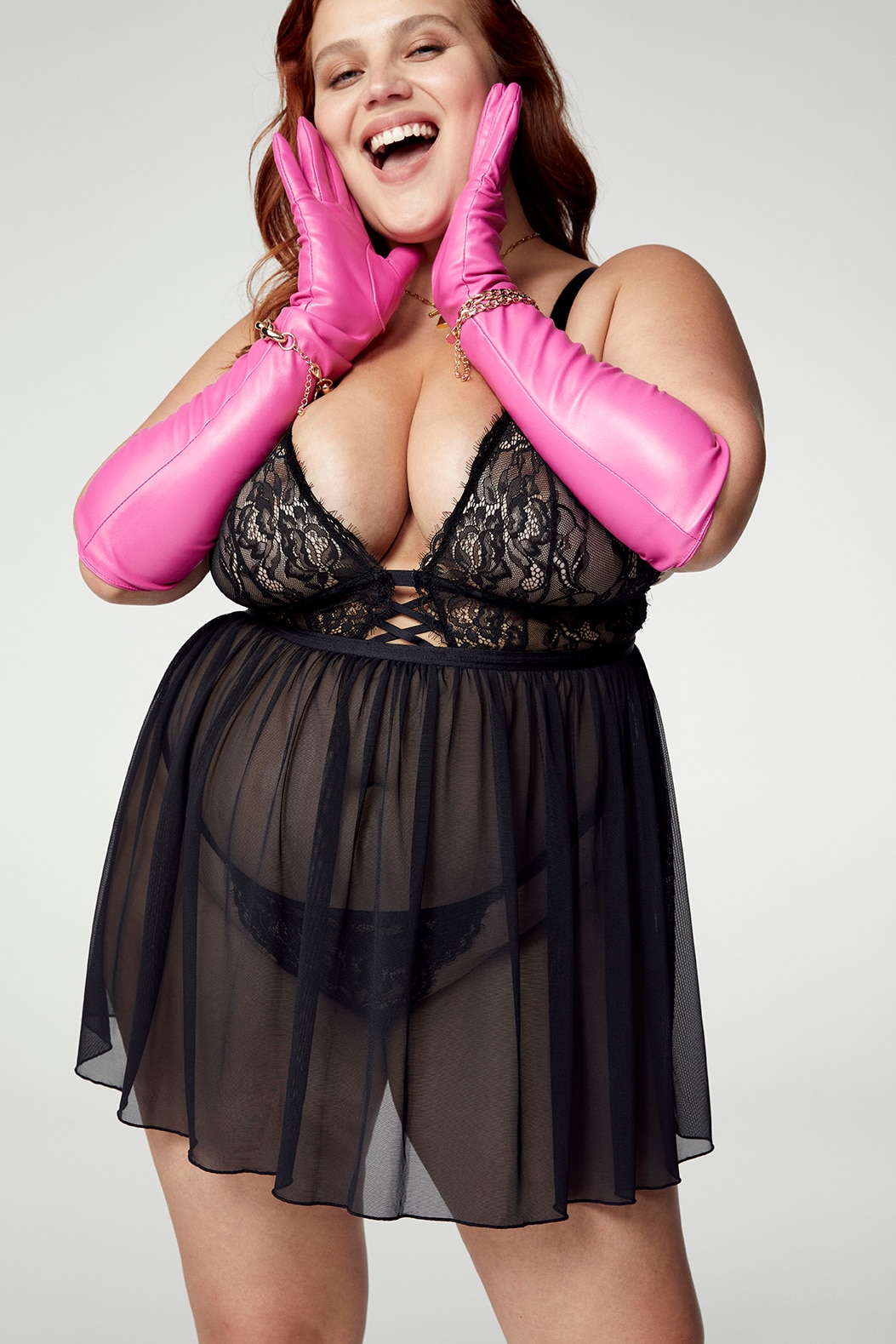 ---
So how you do you become a Cheeky Rewards member?
We've made it as easy as slipping on our favourite pair of knickers.
If you're in one of our stores, you can chat to one of our awesome team members to find out more info. Or, if you're having a little breeze on our website, you can sign up with a few clicks right here.
If you do register in store, you just need to take a few steps to complete your registration online.
If you're a superstar and already a member of our loyalty program, we've done the hard work for you – you are already a Cheeky Rewards member and your purchases are already contributing to your status level.
And that's it! Just log in to your account every time you make a purchase, or let our lovely team know when you are making a purchase in store, and then you are set!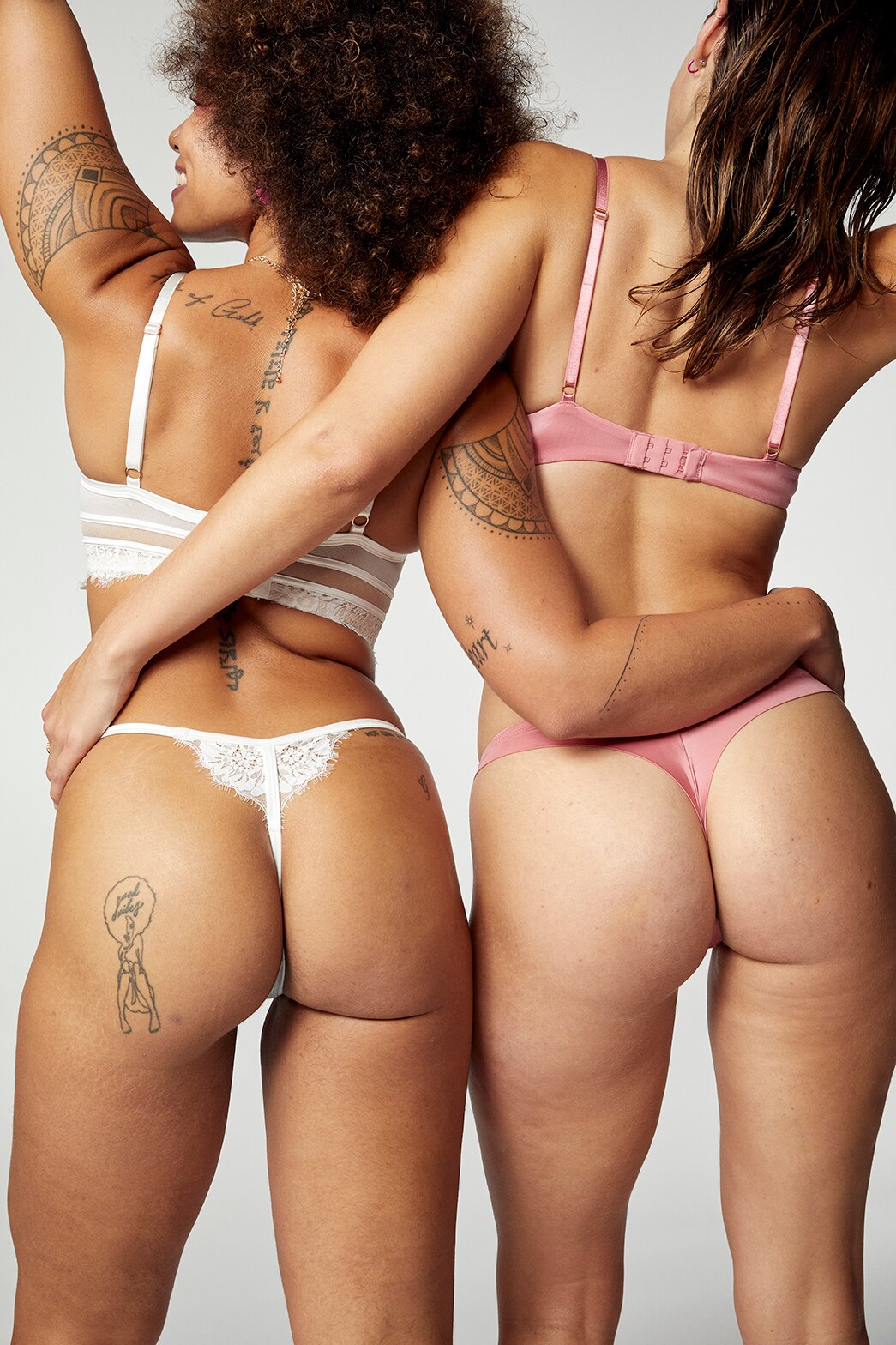 ---
If you need more information on Cheeky Rewards, such as when you receive your birthday voucher or how you can view your membership details, we've created an insightful FAQ page right here to help answer them. If you had any further questions, please don't hesitate to contact our customer service team to find out more.
Sign up today, and become part of our cheeky community!