Insert campaign video here
Celeste Barber is many things; she's an actor, comedian, writer, mum and now, a designer!
A long-time wearer and lover of Bras N Things, we were thrilled when she wanted to work with us to design an exclusive collection, just for you. We're so excited to finally be able to share and launch the (stunning!) range.
Inspired by the many sides of her, and with pieces perfect for LA lounging of Sunday arvo on the sofa, it's fit for all your many things, too.
We caught up with Celeste to chat everything from early inspiration through to fun of the design process and antics at the campaign shoot. It's your ticket to the behind the scenes action bringing the exclusive Bras N Things x Celeste Barber collection to life...
What was it about Bras N Things that made you want to work with them and create your own range?
I love that Bras N Things work with all different types of bodies, I remember walking past a window and seeing an awesome woman who had perfect lumps and bumps and she was smiling and I walked straight in and bought what she was wearing.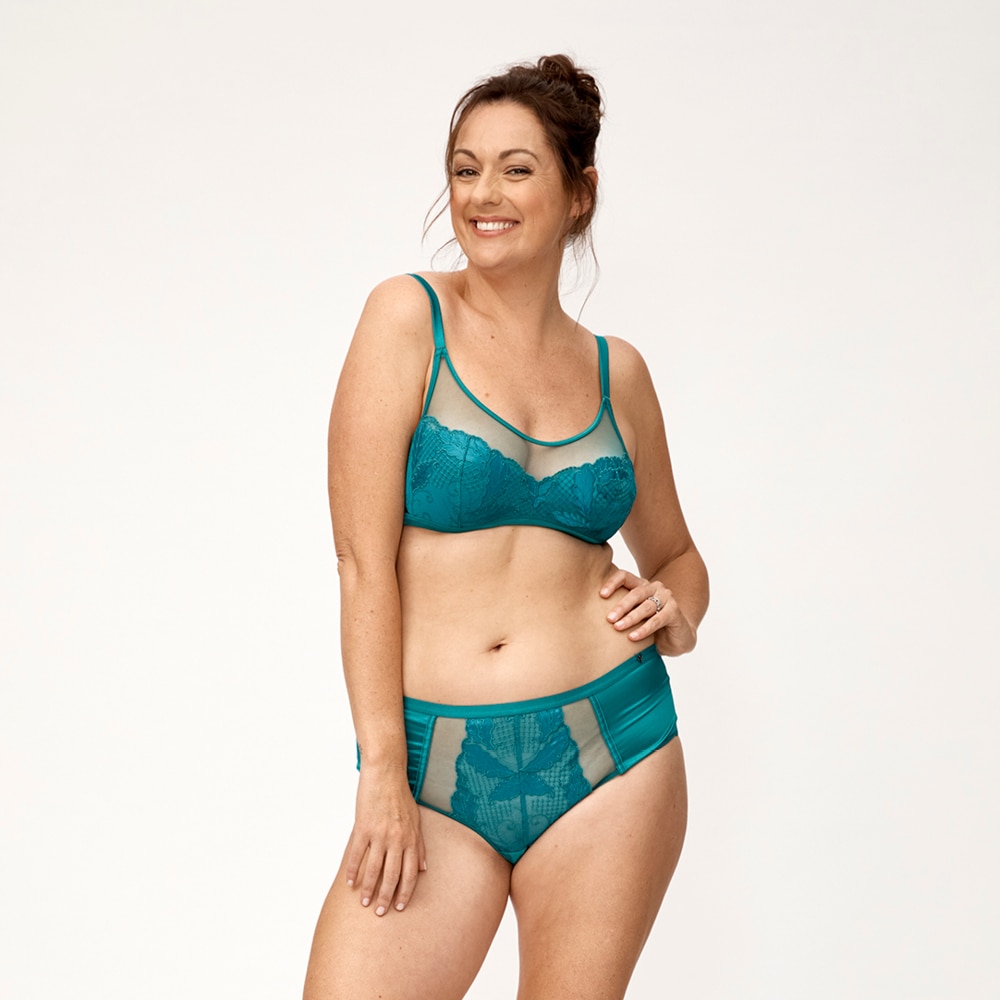 How has the experience been working with the team at Bras N Things?
The best. I have had such fun on this campaign, I acted as though I knew what I was talking about when it came to designing things and the whole team were so lovely and supportive. I wanted to design about a hundred more things, they said no: (for now!)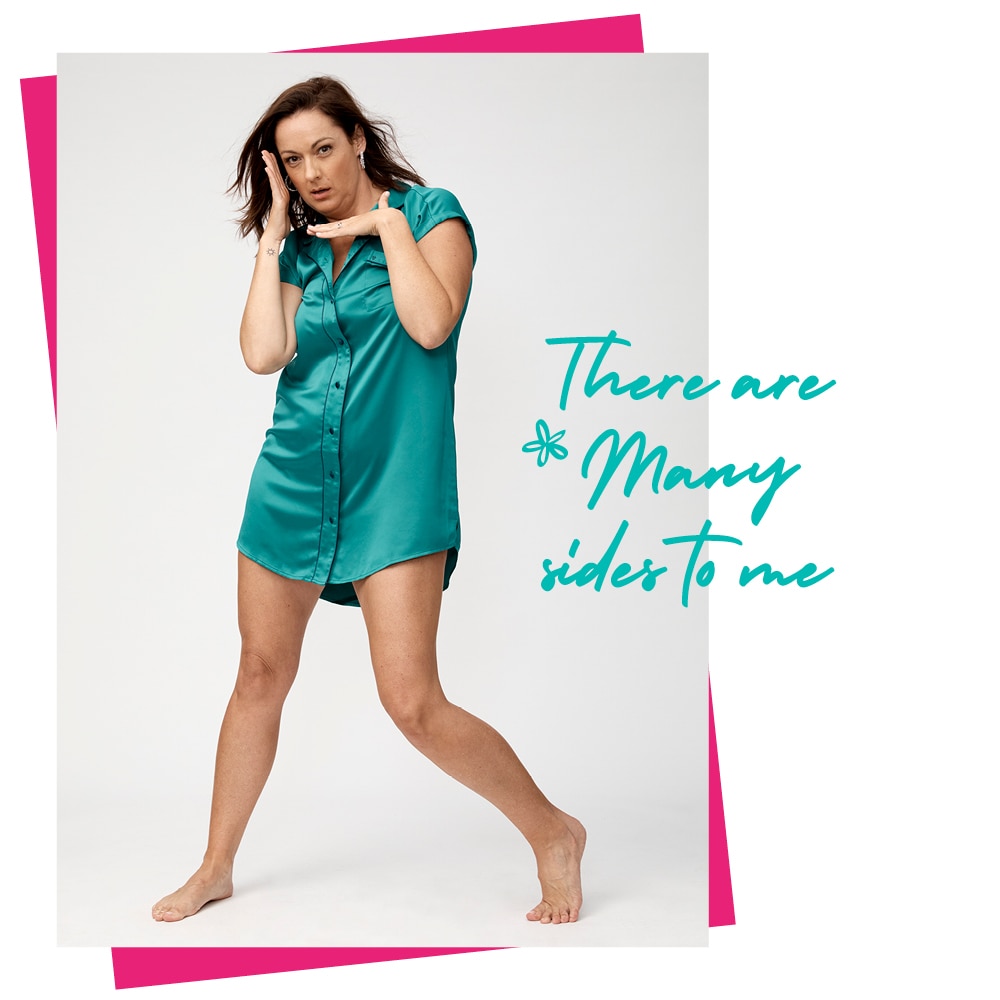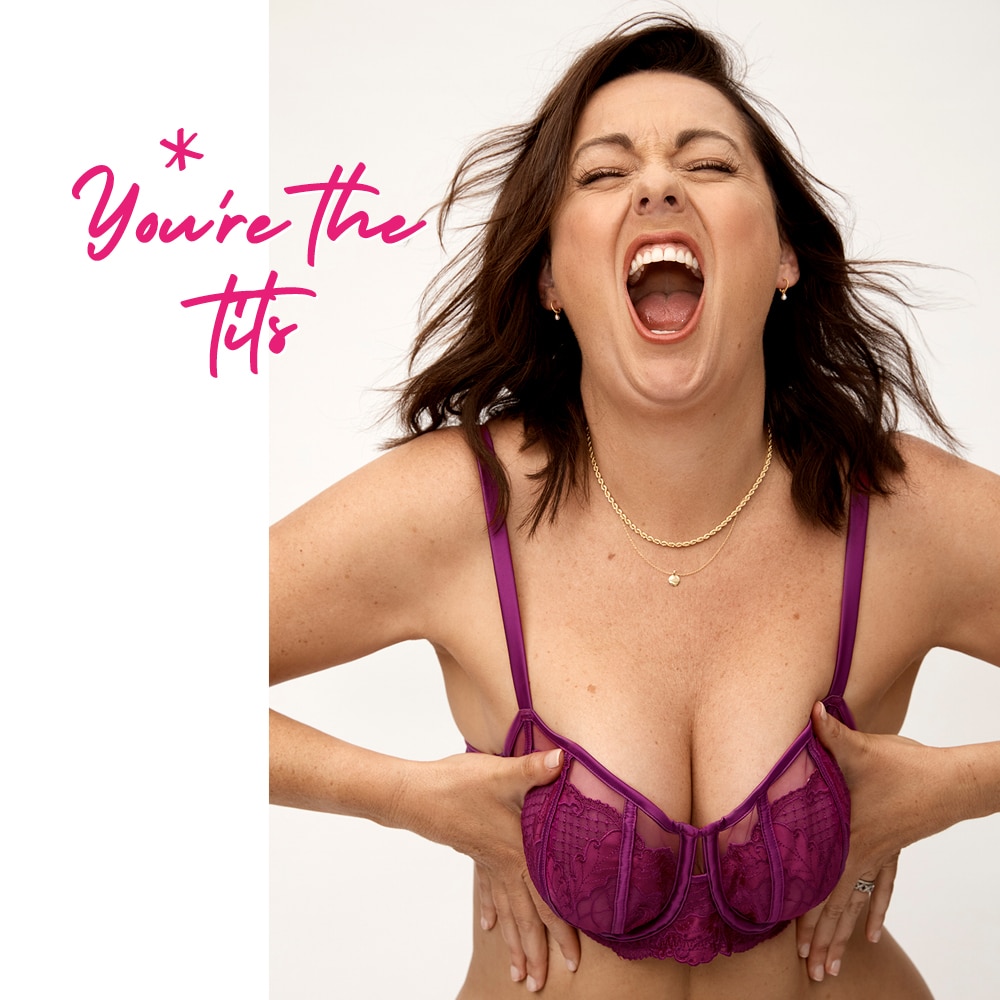 This collection features an exciting range of sizes, which we know you were really passionate about working with BNT on. Is it something you are excited about for this range?
It's so important for all women of all sizes to be able to access super fun, sexy, well-made lingerie. I was a bit of a pain in the ass regarding size range, but BNT were super supportive, they get it, that's why I worked with them. Gone are the days of only one type of body having access to all the nice things, the times are changing and we all want to be able to put our bodies, however they look, into whatever we want.
You're a woman who always seems to be on the move – why is good underwear so important for women with busy schedules?
Well I will say this, I did a dance concert once and I accidently put my g-string on sideways and there were A LOT of kicks in that particular routine. From that day forward comfortable underwear has been a necessity.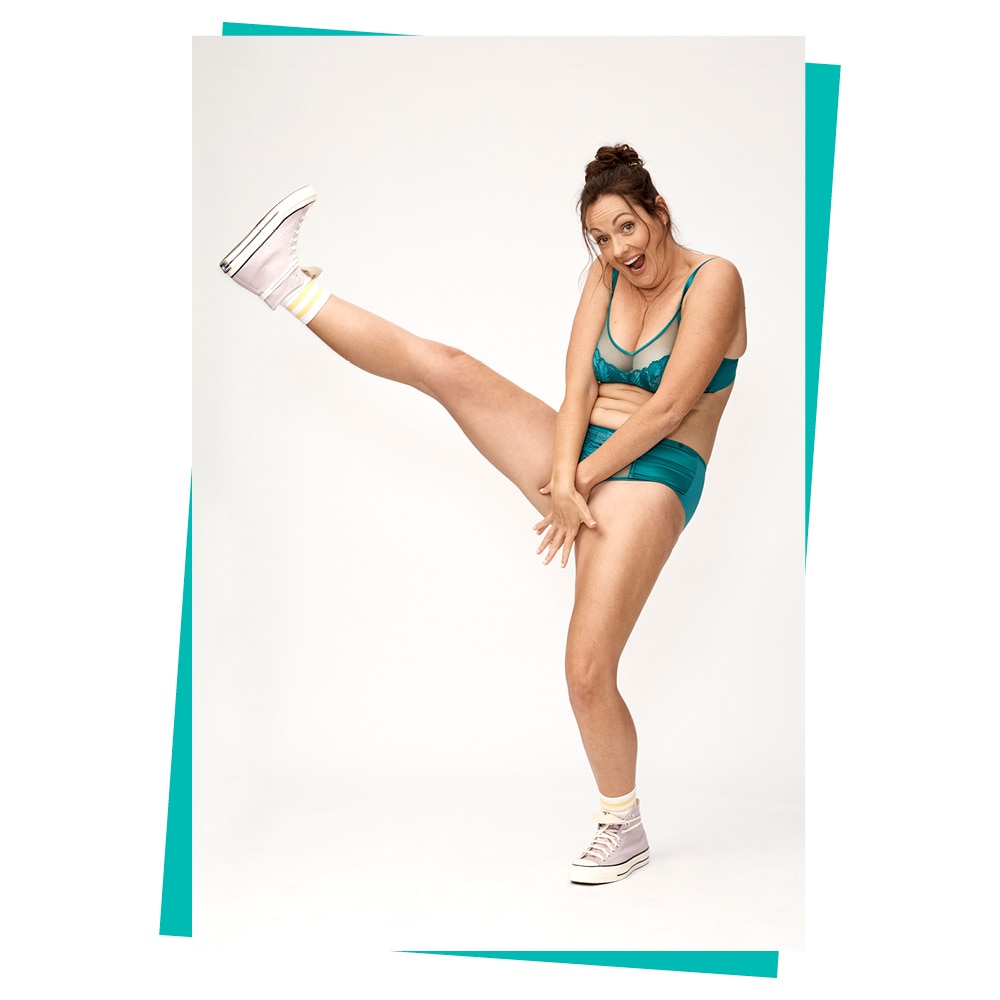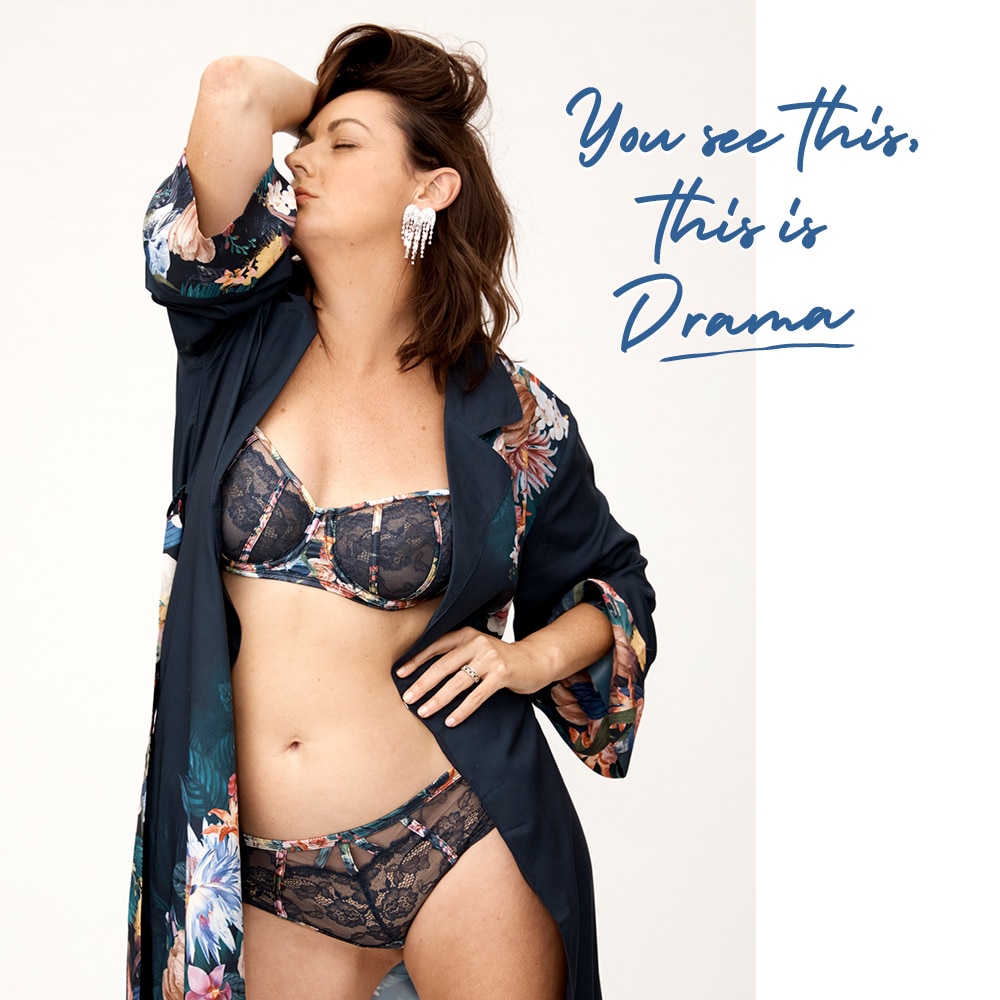 We know that great underwear has the power to make you feel confident and sexy, what do you want people to take away from this range?
I hope they feel excellent in this range. if they want to feel sexy, comfortable, dramatic, lazy, there is something for everyone, I want ladies to feel like the best versions of themselves in my range.
We noticed that you've added some sneaky new product features i.e. the higher waist band of the PJ set and the bralettes. What was your inspiration behind these features?
I hate wearing shorts, or tights or undies that roll down when I sit or stand up so I wanted to make sure the waist band were at the right point so they wouldn't do that annoying roll. I love a bralette, love it, so I wanted to add it because I think they are so comfortable and I wore one at my wedding so I modeled this one from that.