Life is full of things to learn. Things to make, things to do and things to drink that taste very delicious.
Lou is the maker of many things. Sweet things, spicy things, things that come with a cute little umbrella on top and taste a little bit like we'll be hollering Beyonce at the top of our voices later.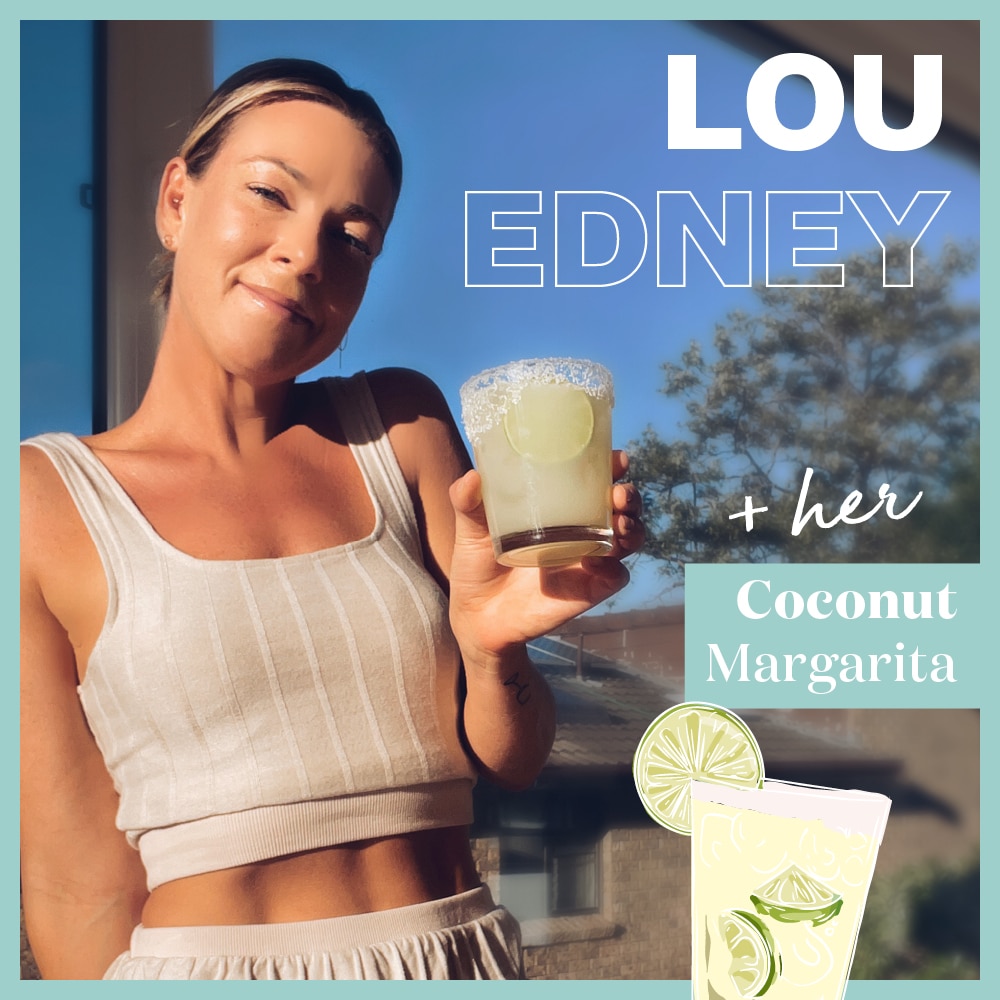 Lou has over 16 years' experience in the hospitality industry and hosts cheeky virtual cocktail and wine masterclasses. Yes, we've got you a true cocktail and vino afficionado #dreamjob.
We asked (begged) Lou for her top four lockdown cocktails to get you through any Friday zoom drinks or inspire your next weekend drinks.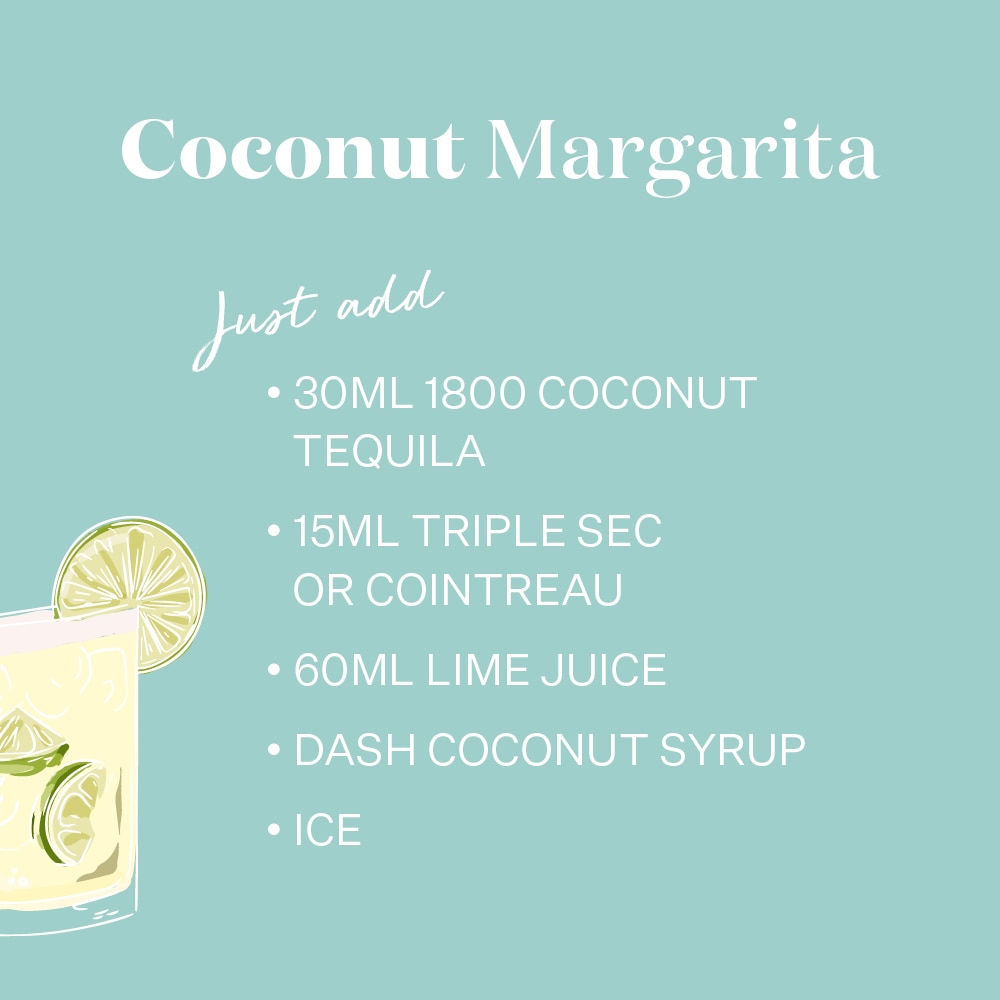 Shakin' Things!
Mix salt and coconut on a side plate ready for decorating

Rim your glass with a lime wedge and place in the salt and coconut mixture to line the glass and place to the side.

Add the rest of the ingredients into a Boston shaker or if you don't have one you can use a drink bottle or protein shaker ;)

Add in your ice and shake well

Strain the contents into your two glasses and finish with a fresh wedge of lime.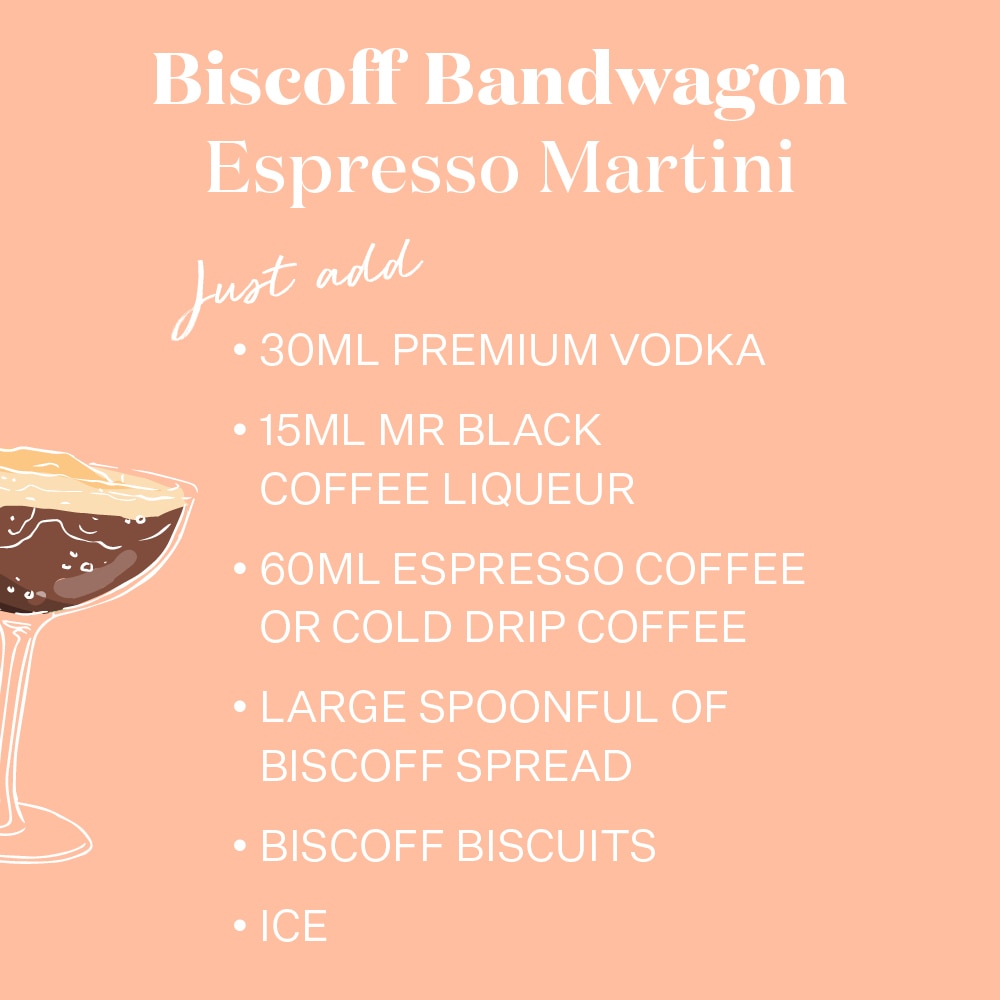 Mixin' Things!
Add all ingredients into Boston shaker.

Add a LOT of ice and shake hard. Work those arms.

Double strain into a martini glass. Crumble biscoff biscuts allllll over the top. Thank me later...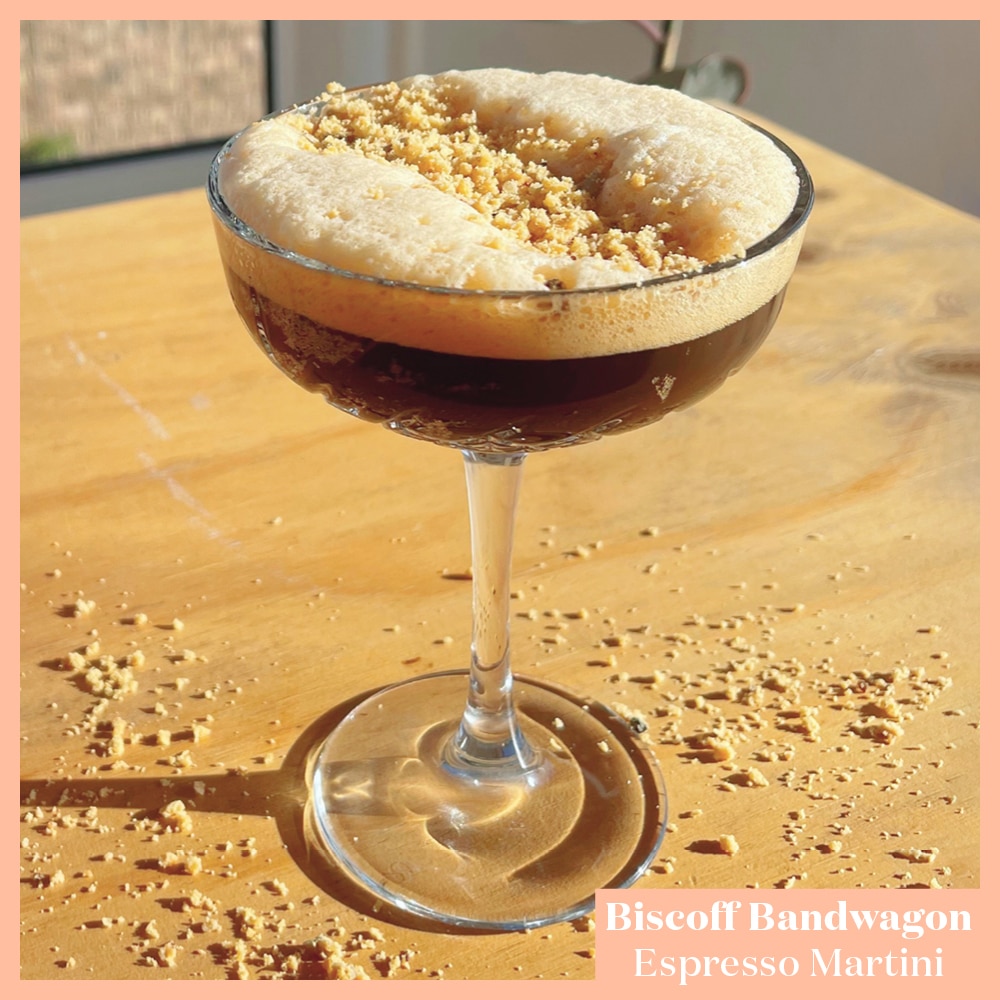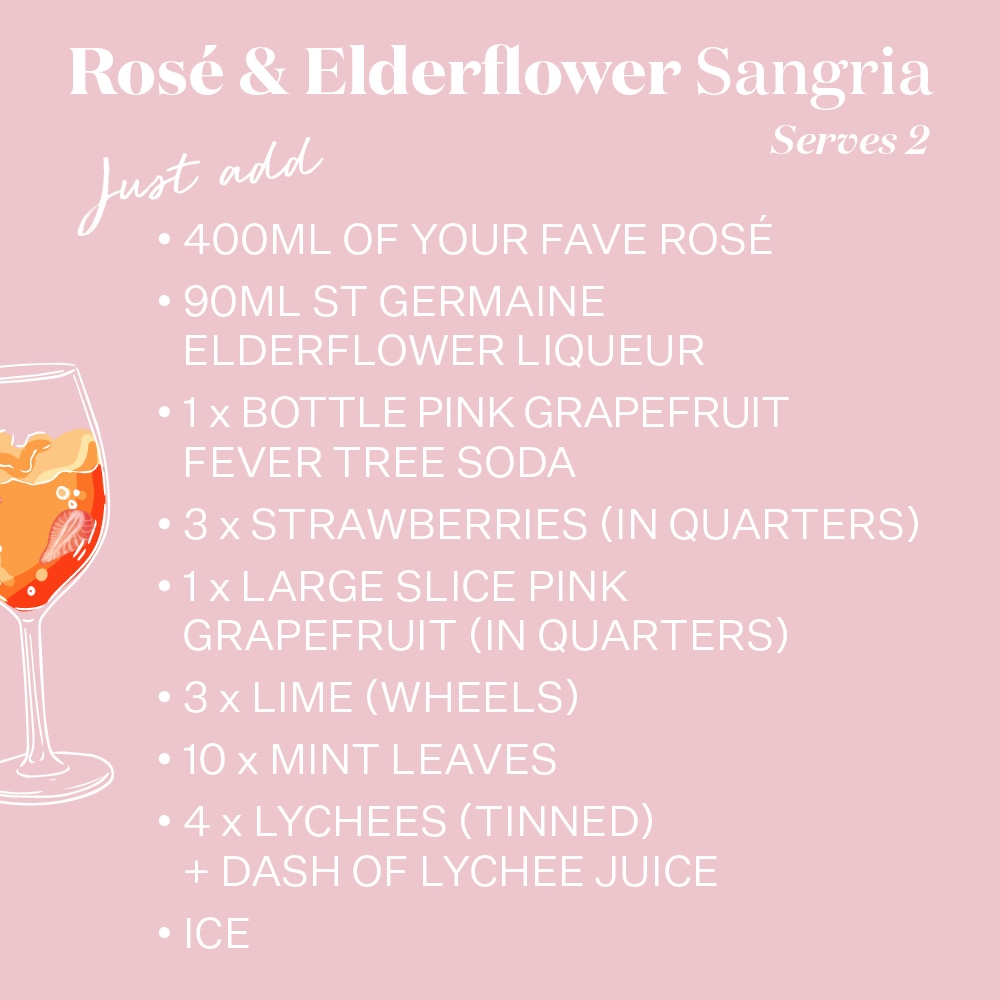 Stirrin' Things!
Combine the Rosé, elderflower liqueur and all the fruit in a large jug.

Top with ice and finish with FeverTree soda.

Serve in some boujee wine glasses – HELLO SPRING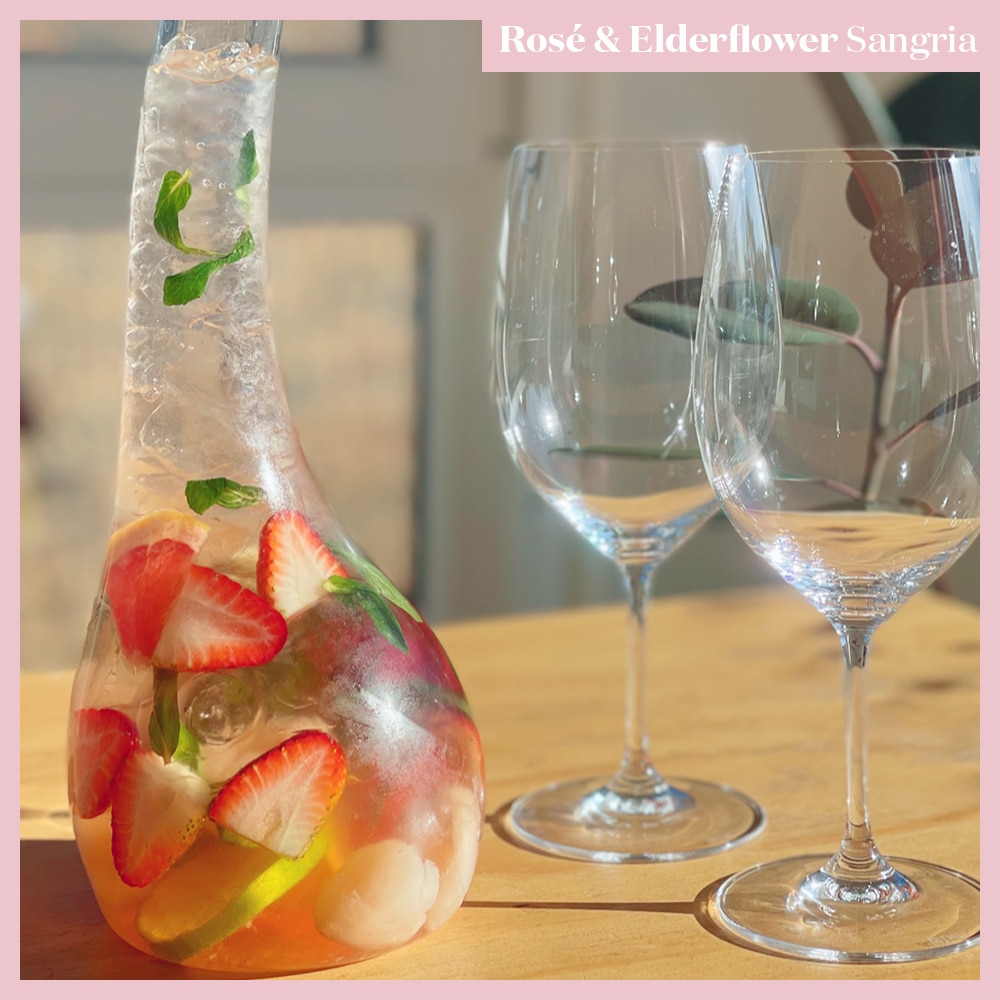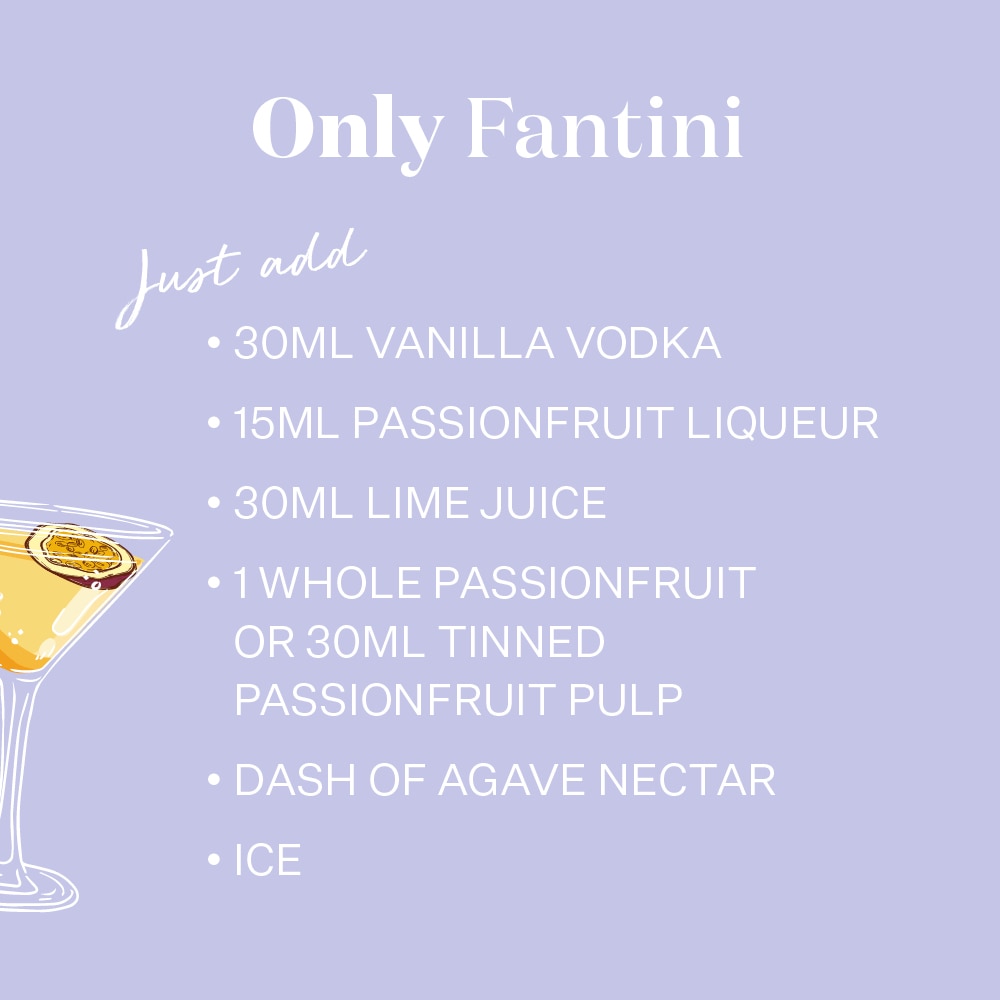 Strainin' Things
This is a take on a Porn Star Martini which we have #rebranded to the Only Fantini
Add all ingredients into the Boston glass and top with ice.

Shake hard and then DOUBLE strain into martini glass.

Add half a passionfruit as garnish on top.,

In a second martini glass pour halfway with your favourite brut/champagne.
The idea is to sip the passionfruit then sip the bubbles, because we are extra darlin…