At Bras N Things, we're for celebrating women, in all our messy glory. Our I am many things blog series shares stories of many women, and the many things that make her, her. Behind every successful woman, is herself. So let's celebrate our complexities, our capacity to be so many things at any given moment in time. We're your cheer squad, with an outfit change at the ready and a reminder that you are so many things, all of them magic.
Introducing Phoebe Simmonds. Phoebe is many things, founder of The Blow Australia, From The Memo and Yes Queen ambassador, self-celebrated good hustler, friend, sister, boss lady and inspirational Queen.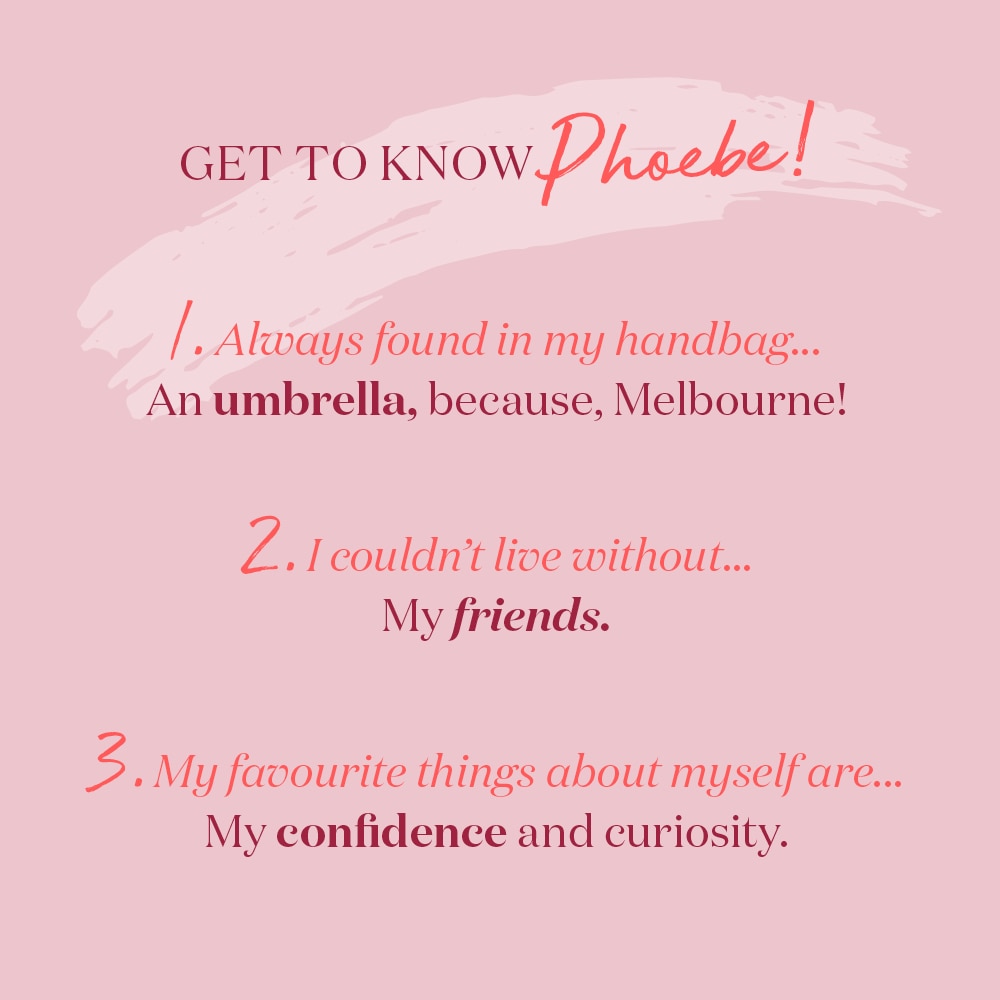 Let's get the topline tea, give us a short introduction!
I'm the youngest of three sisters, grew up in a feminist household where I was told I can do or be anything. I live in Fitzroy, Melbourne and split my time between there and my boyfriends house. I'd also lived in London for four years, Singapore for 18 months and Sydney for three years. I love my friendship group, they're eclectic and is made up of school friends, uni friends, work friends and friends I'd met whilst travelling. I love to do yoga, swim in the ocean, read, go to the movies by myself, go to the footy and have a long boozy lunch.
How would your friends describe you?
A leader, organiser, social, passionate, opinionated.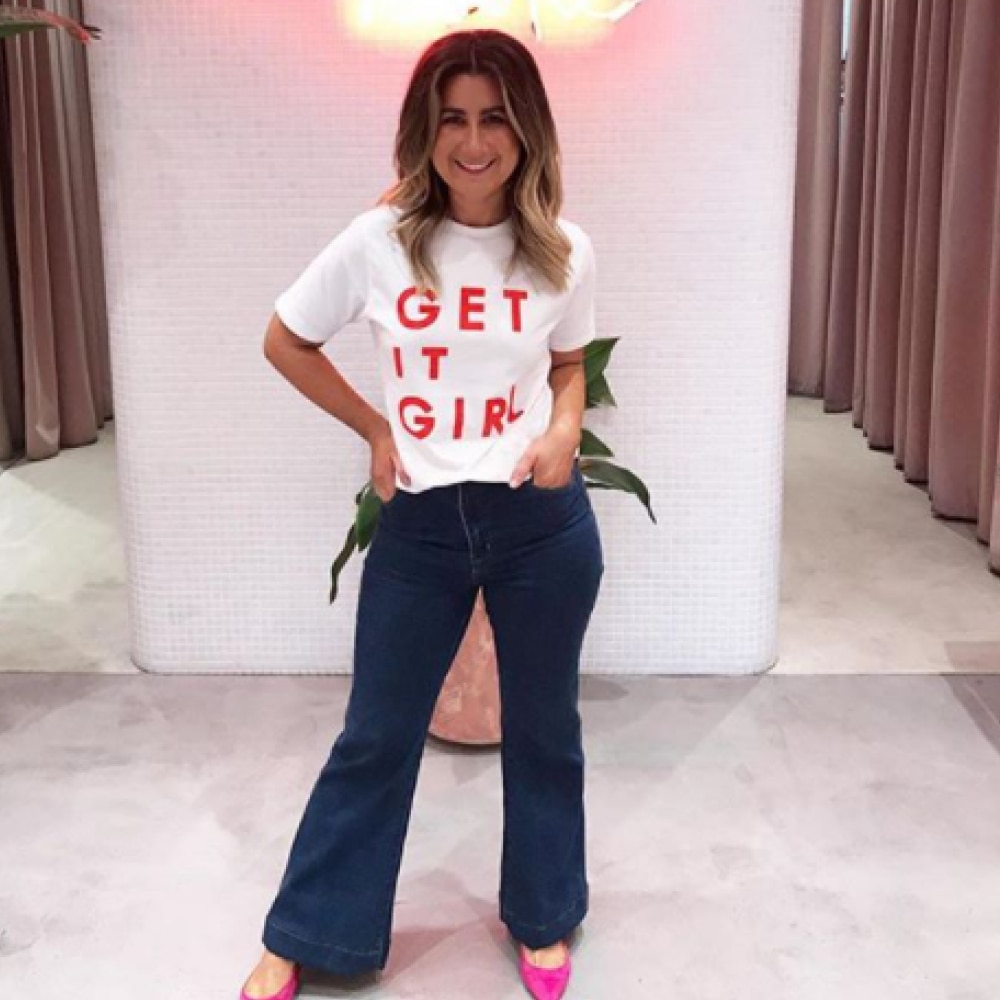 What were you doing before BLOW? Have you always been entrepreneurial?
I've always worked in beauty and have travelled the world working for big cosmetics brands, most recently Benefit, where I was the Marketing Director based in Sydney. I don't see myself as entrepreneurial, I'm an opportunist who loves retail and is okay with a bit of risk! I started The BLOW to meet my needs, an inclusive space that I could easily visit every week to transform my hair to help me feel polished and powerful, in a flash.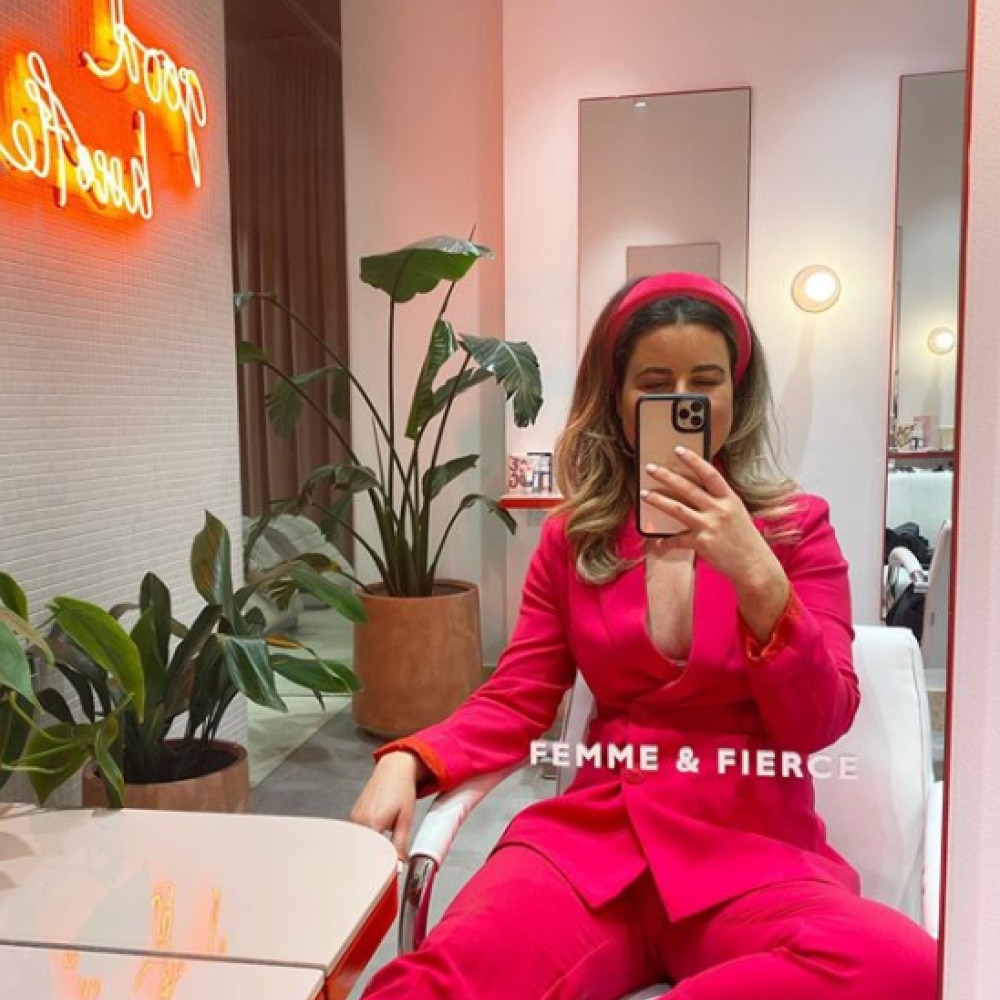 What is The BLOW Australia, and where did you find inspiration for it?
The BLOW Australia is serving up fast and effortless blow drys and dry styles in Melbourne and Sydney boutiques. But our manifesto is so much more than that. We care about harnessing the feminist culture of The BLOW Australia to create a democratic community of women who lift each other up. The BLOW Australia to me is so much more than a salon. I wanted to create a brand and a space that means something to women. In my professional and personal life, I've learnt that if you don't stand for something, you won't stand out at all. Yes, we serve up fast and effortless Blow Drys, but anyone with experience, a passion and a hair dryer can do this.
What I'm more interested in is building emotional connections with our guests and the broader community, creating positive experiences to help women feel like they can conquer their day with confidence. We empower our guests with beautiful hair, through events that bring women together socially and professionally. We also partner with the organisation Share The Dignity, to help them end period poverty and fight for the safety and support of domestic violence victims. Our community rallies to fundraise and raise awareness for Share The Dignity, and that's a lifestyle any woman can feel good about.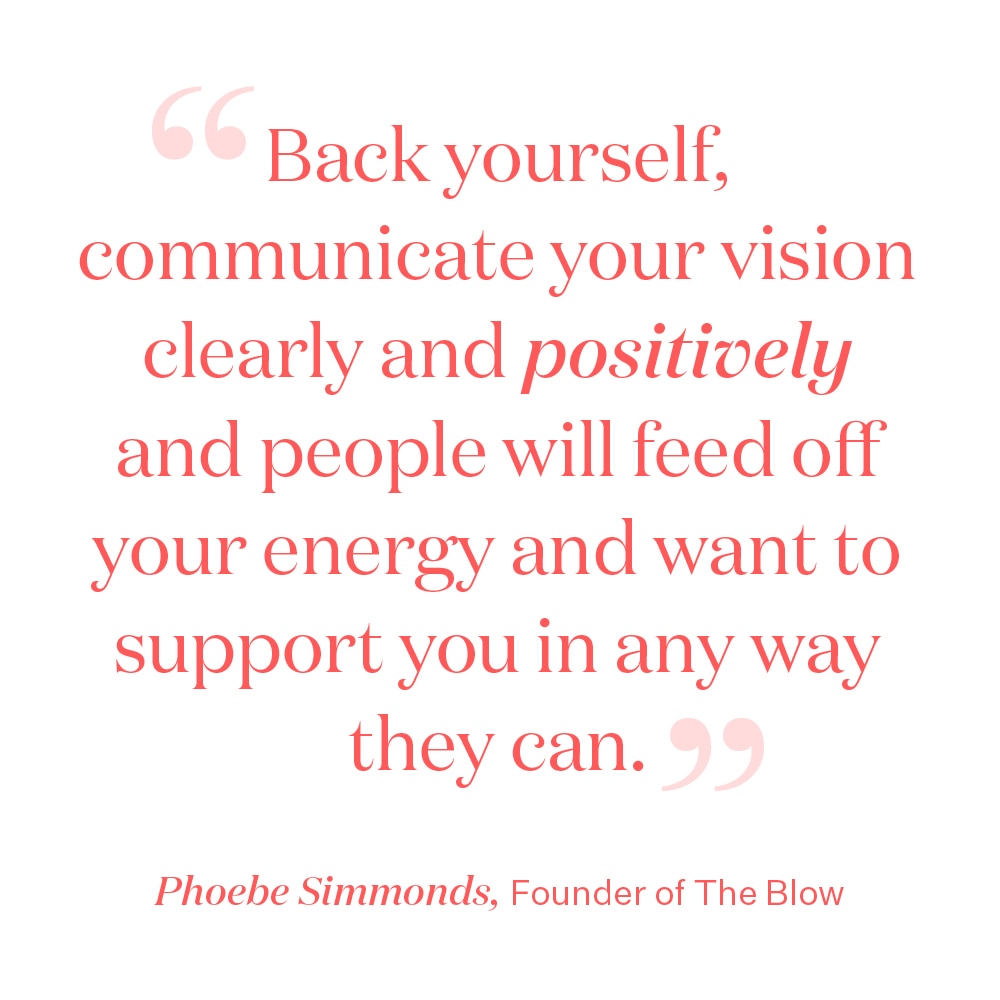 What are you most proud of?
My capacity to take risks and jump into situations feet first. A challenging life of unknowns is so much more exciting than a safe one.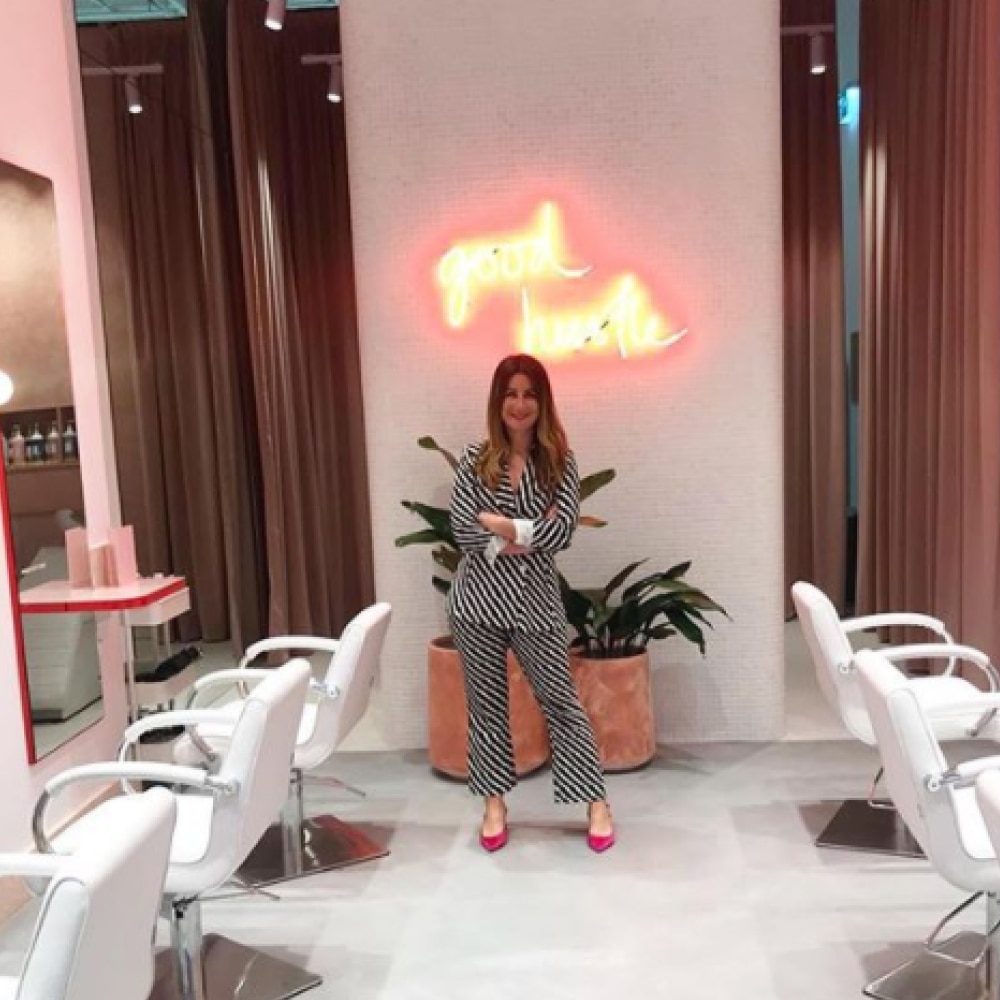 What are some of the many things about yourself that you love?
I am determined
If I want to do something, I'll do it, and won't let self doubt or imposter syndrome hold me back. One of the quotes I live by is from Maya Angelou, 'nothing will work unless you do'. Back yourself, communicate your vision clearly and positively and people will feed off your energy and want to support you in any way they can.
I am loud
I found my voice by backing myself, trusting my instincts and staying true to my own mission, which is rooted in feminism and the positive reinforcement of others to achieve their goals and break through barriers. You've got to speak up to be heard and understood and I have no interest in living a quiet, easy life.
I look after myself
My approach to wellness is to avoid comparison culture - I stay in my lane and only focus on the things that I can control: like my being, beliefs, attitude, honesty and responses to others. For my mental wellbeing it's important I surround myself with positive people and take time for myself, like daily exercising, meditating and journalling.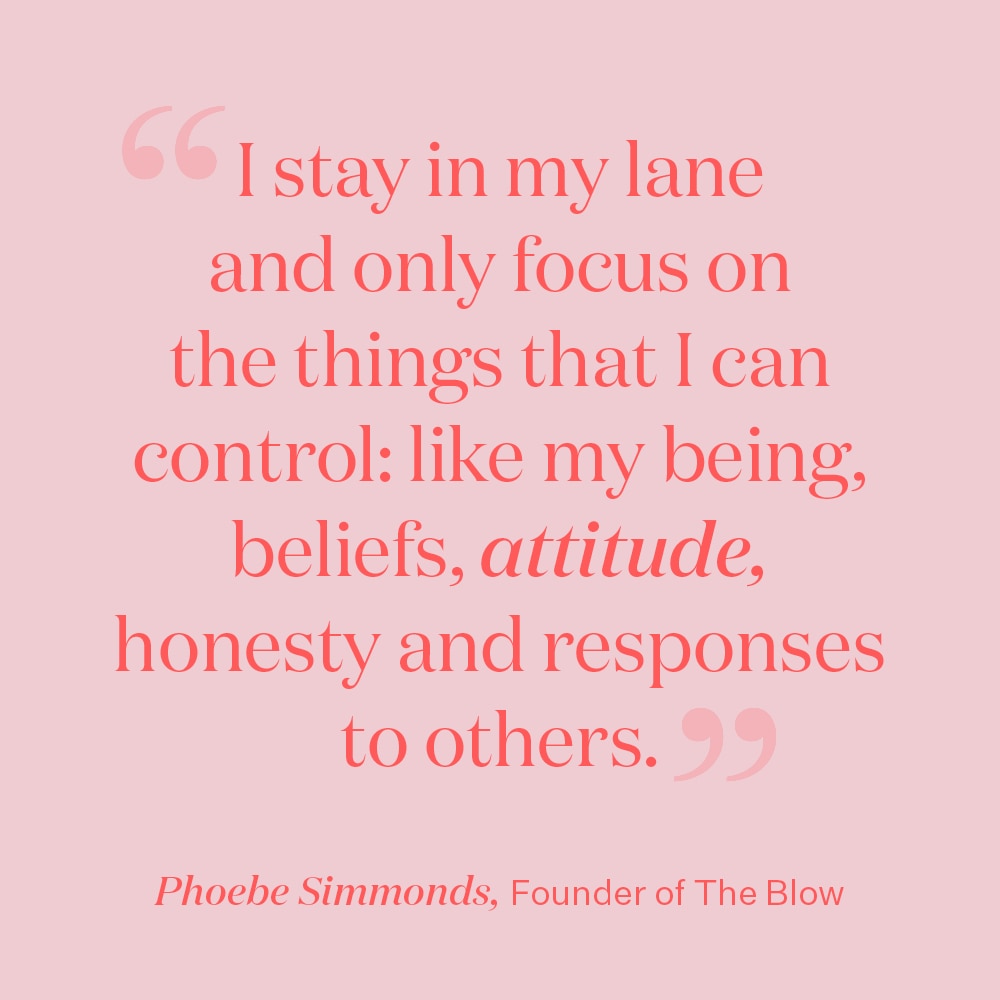 What is one piece of advice you'd like women to take away from sharing your story?
Don't get fixated on one path. Follow the opportunities and trust your gut, you'll end up where you're meant to be.