It has been a year! It's been tough for lots of reasons but the challenges have also given us the opportunity to slow down, savor moments, reflect and appreciate what we do have. As we head into summer many of us won't be able to travel or enjoy big events like we have in previous years but we do have beautiful backyards to embrace new adventures, discover home-grown businesses to support and find new ways to spend time and express ourselves. Whether it's living a more low-key life, learning a new skill, enjoying sun-drenched mornings at the beach or spending time with loved ones, this summer we're celebrating the simple pleasures in life.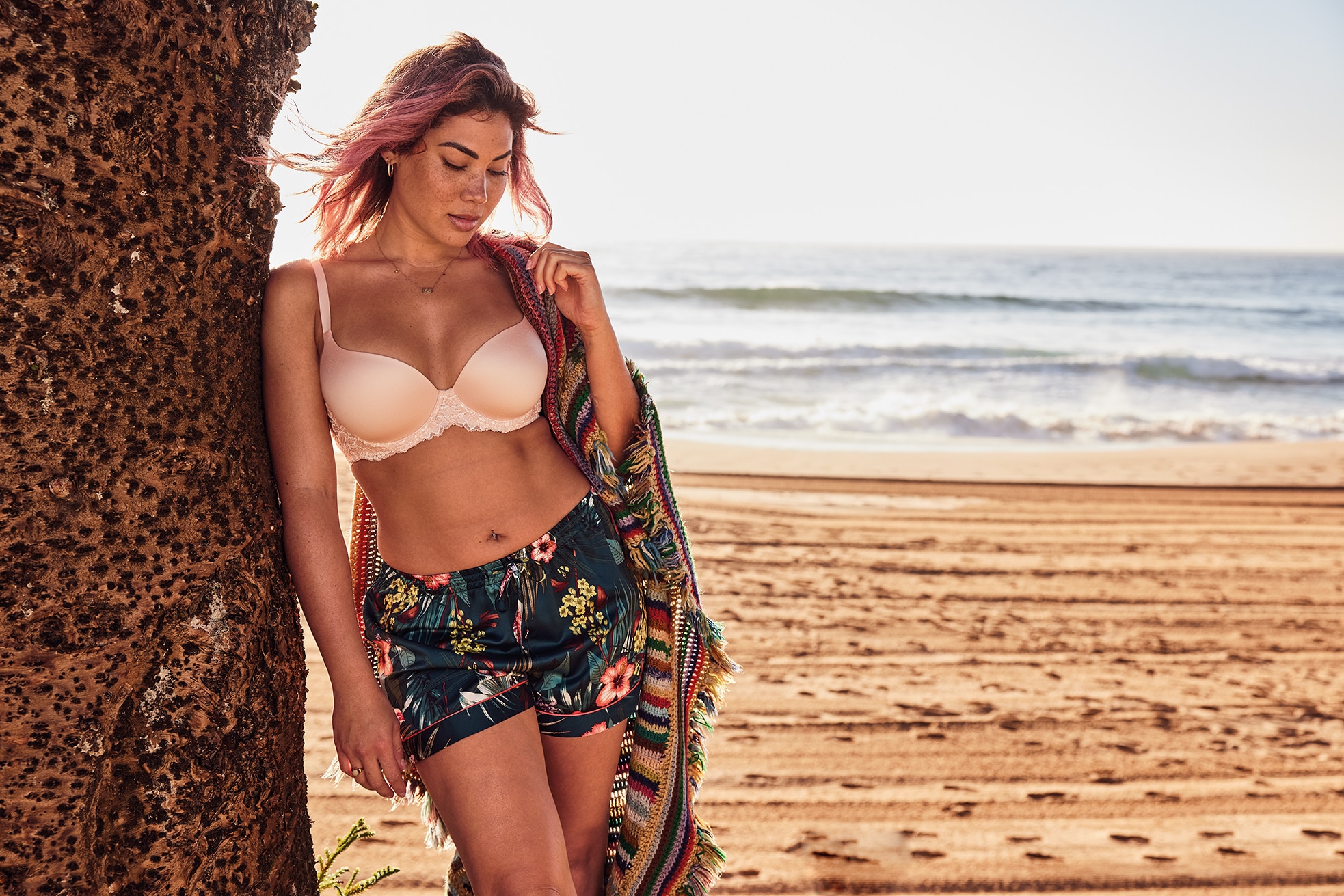 Jess and Noni are so many things. Like many of us, their expectations for everyday life have changed as they've taken on new challenges and learnt to embrace the seemingly simpler side to life. It's been hard, and a feeling many of us can resonate with, but it's also been a reminder of the things that really matter. We caught up with Jess and Noni on a few of these things, shared a couple of feel good moments and got ultimately excited for a summer of simple pleasures.
Jess, what are three simple pleasures you're looking forward to this year?
First and foremost, a day of turning my phone off and disconnecting! My work is heavily based through communicating on emails and socal media which means often I don't have a set time when I 'leave the office' as such. A simple pleasure for me which I try to take once a week if I'm lucky is a day to myself where I refrain from using my phone and going to one of the many beautiful beaches surrounding my home in Bondi. I am heavily addicted to my Kindle so I settle into a book and let my mind slow down from its often hyper state.
Second, a long drive. Coming into summer one of my more cherished things to do is drive up the coast for a mini holiday getaway. Byron is a favourite spot which means the 8 hour drive consists of some great podcasts or playlists and some really beautiful conversations with friends. I'd love to getaway up the NSW coastline this year, it's so breathtaking. A favourite spot amongst friends for camping is either the National Park or up at Seal Rocks for a camping trip.
Finally, Pilates. I have been practicing reformer and mat Pilates for a number of years now and feel so off-centre when I let time pass without stretching and exercise. I have recently joined One Hot Yoga and the studio and classes have become an integral part of my week - both physically and mentally. The classes are always challenging and the instructors focus on furthering your skills and pushing you as a group as most classes have cult regulars each week. The studio is such a beautiful calming space and I leave feeling centred, limber and ready to start a crazy day of work.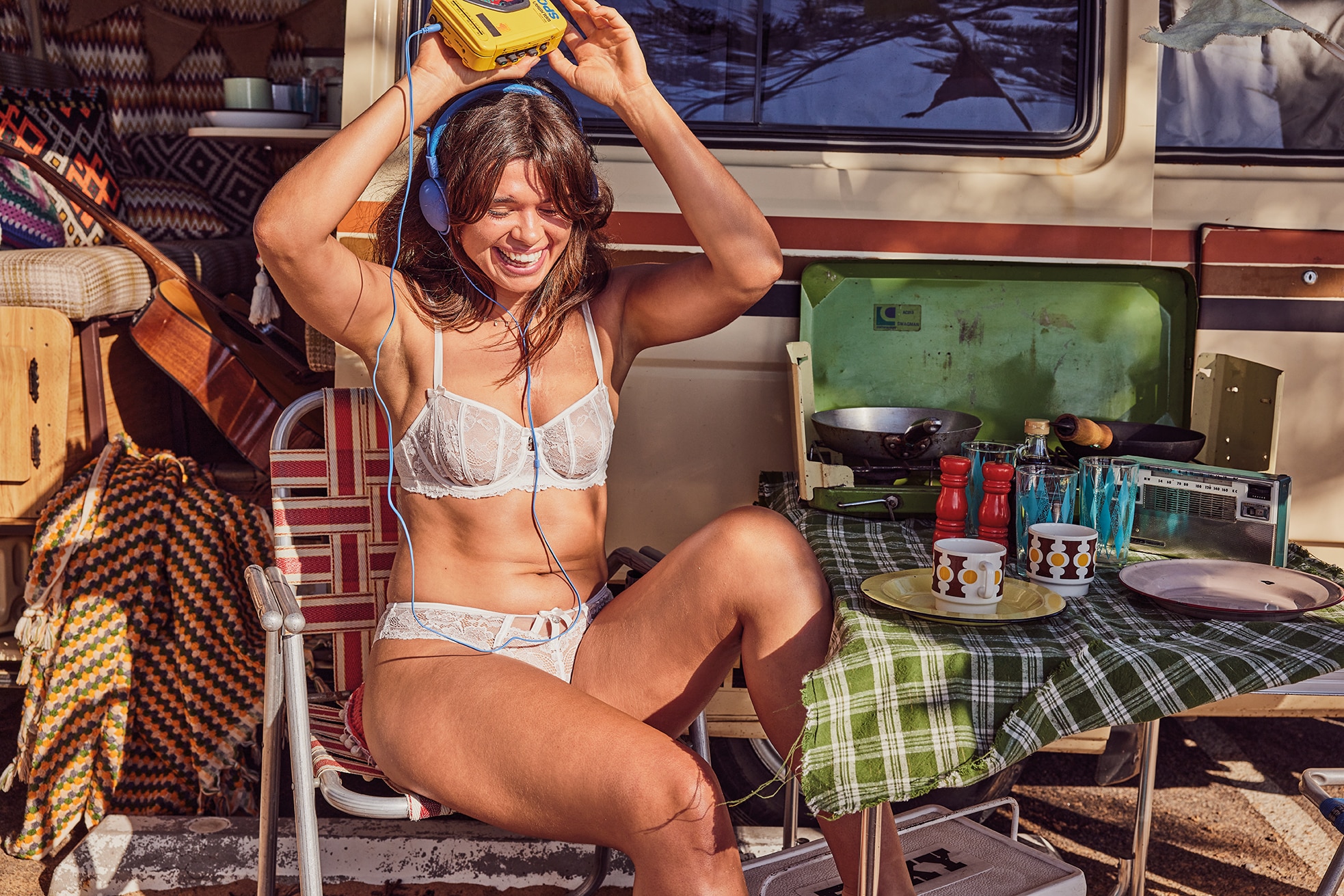 Noni, what are you planning to indulge in this summer?
My three favourite things, beach days, good food and good company! My birthday is in November, so I have booked an Airbnb in Byron Bay to spend with my friends and family. I can't wait to chill out at the beach, eat good food and spend quality time with my favourites, who I haven't seen in a while. We've organised a cute luxe pop-up picnic, lots of games and i'm sure there will be lots of laughs. I CAN'T WAIT!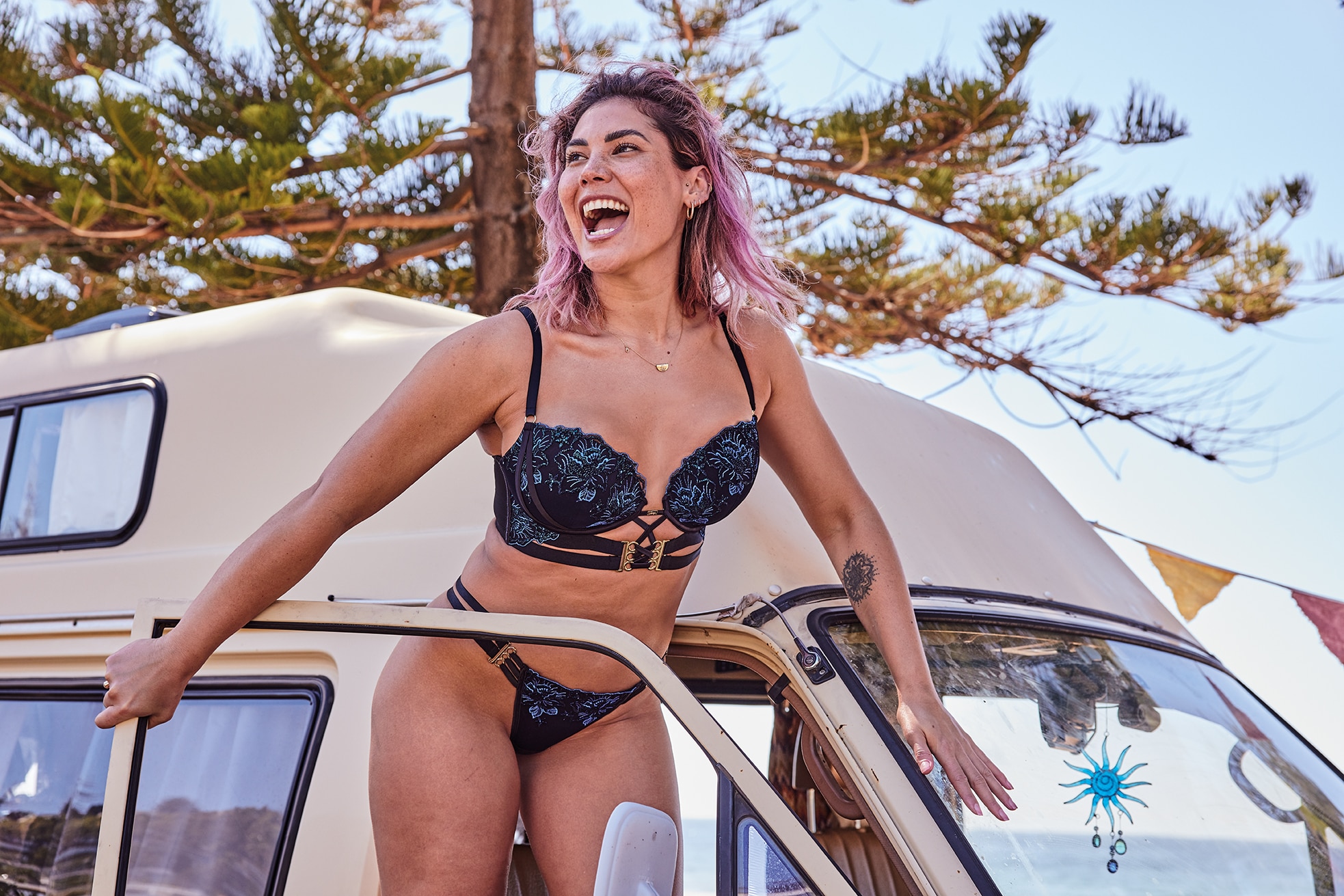 It sounds like road trips are on the cards! What are your car ride essentials?
Jess: I am extremely overprepared when I plan to do a roadtrip. The night prior to the early departure I will make a big batch of celery, apple and ginger juice to sip on and normally have some salad/falafel wraps made up and lots of smaller healthy snacks like dips and crackers. After doing so many long drives over the years, I find that my body doesn't bounce back as well if I don't incorporate much of my normal diet. However, that being said, a petrol station Meat Pie or Ice Cream always manages to sneak into the rotation. I've also got some great podcasts I listened to on my most recent drive to Byron - Offline by Alison Rice, In Vogue: The 1990s by Vogue & Condé Nast and of course the Hamish & Andy podcast for easy listening (forever a favourite).
Noni: SNACKS! I always need snacks and a slushy! Nothing better then cruising down a highway, belting out some 90s music. I love listening to songs from different times of my life. From Hanson hits to 50 cent.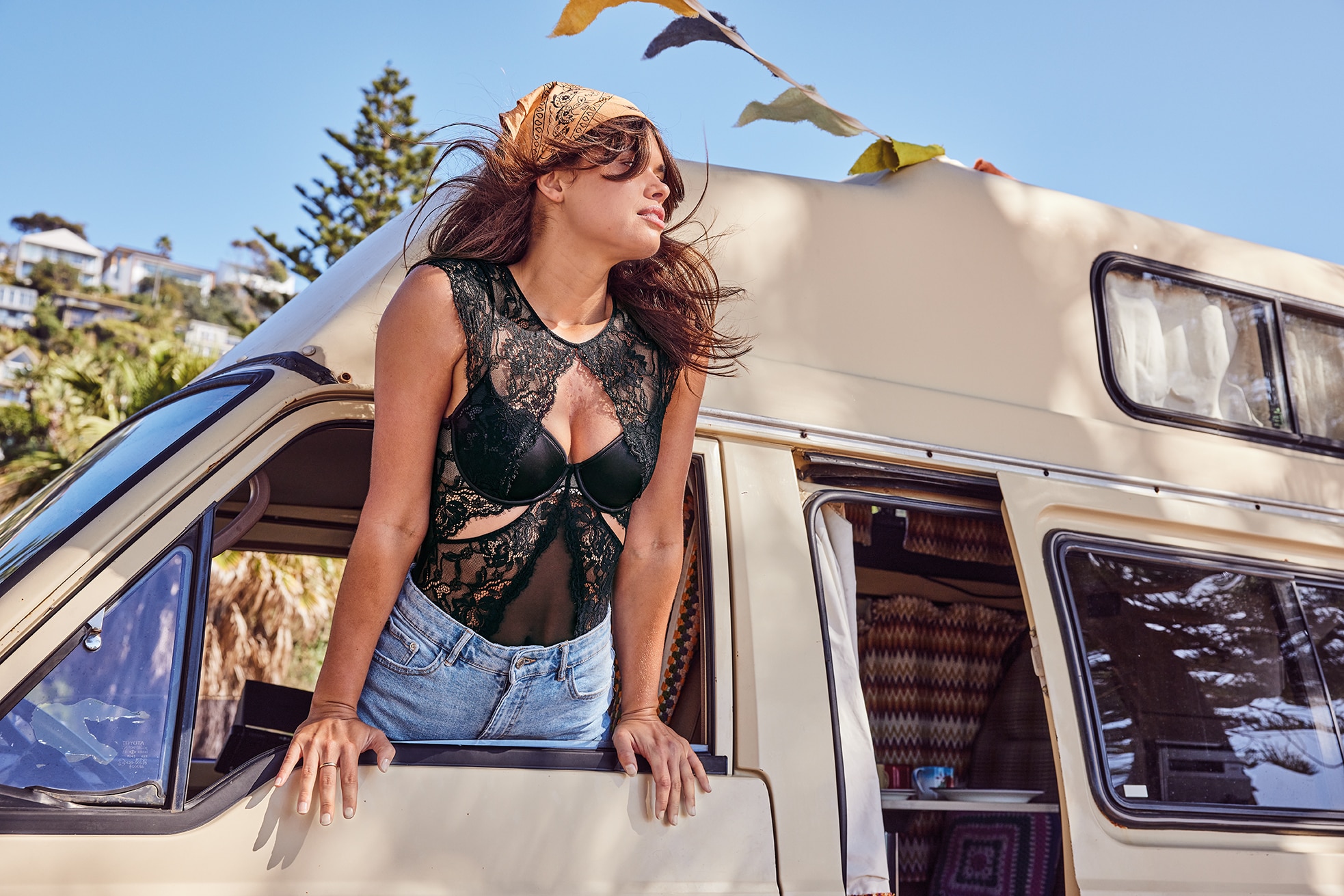 Okay, take us elsewhere for a moment and describe for us your perfect day on holiday!
Jess: My perfect day on holiday would be waking with the sun and going on a big coastal walk & practicing yoga or pilates - I prefer to exercise in the morning and then feel at ease taking it slow for the rest of my day. My perfect day MUST include a swim in the ocean, preferably a solid few hours at the beach reading a book and taking a nap and waking up all salty. I love to be surrounded by my friends and this day would include some friends on the sand or grass before making something delicious and fresh for dinner. On holiday mode I am calm, I am a voice that laughs - I am sunkissed and content.
Noni: My perfect day would consist of waking up bright and early, going for a nice long walk then a big hearty breaky. Bacon, eggs, avo and toast! YUM! Spending the day at the beach, with a coconut and maybe a sneaky cocktail. Ending the day with a massage, getting in my favourite BNT pjs, putting on a facemask and watching a movie. Obviously pizza for dinner!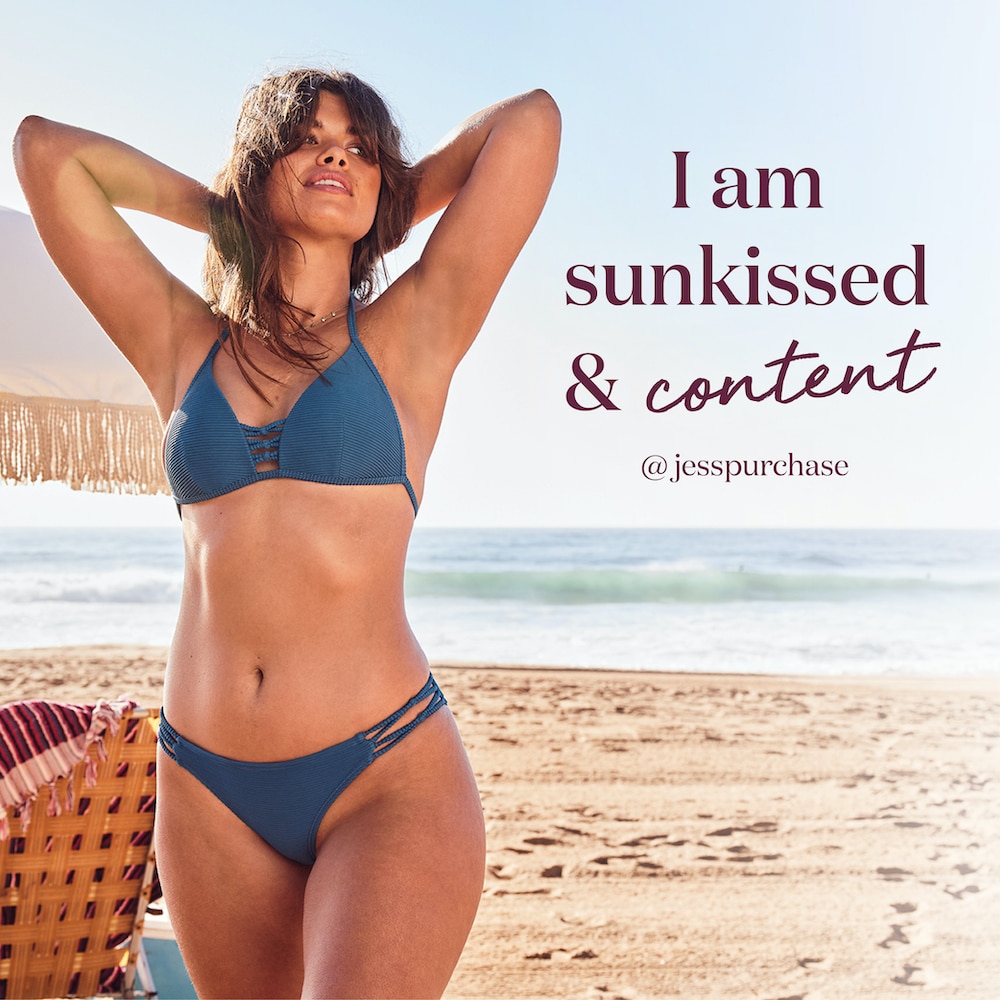 The Simple Pleasures campaign featuring Jess Purchase and Noni Janur is in-store and Online now! The collection features fashion lingerie, sleepwear and swim that can be mixed and matched to express your own summer style.