Whether you're plugging in your airpods and leaving the world behind, dancing with your best girlfriends to Queen B or soundtracking an evening in with a lover, there are infinite ways in which we can amplify and explore how we are feeling at any moment in time.
Music is both personal and communal, as are our emotions and experiences. The me is always we, and as women we can celebrate our vulnerability, authenticity, honesty and imperfections openly and without apology in so many ways.
Nya Leth is many things, she's a South-Sudanese model born and raised in Brisbane, Australia and a passionate advocate for raising awareness for the impacts of civil unrest in South Sudan. Nya is unapologetically herself and a force to be reckoned with.
Our brand positioning is about supporting women to feel confident and comfortable in celebrating herself, flaws, success and all. On our shoot day, Nya created her own Bras N Things playlist to soundtrack the many versions of herself. Nya shifted the energy in the room as we witnessed her honesty, authenticity and experience through her carefully curated music choices. We chatted with Nya about the experience, and got the low down on what soundtracks her many things.
I am… Determined
My music is what truly moves me, hence my need to control music on sets. My favourite artist is from Ghana and goes by the name Juls. His style of Afrobeats brings a calm yet infectious sound that moves you from the inside out! Which I need every day of my life, especially on set. I recommend his EP - 'Ojekoo'.
I am… Seductive
On the day of the shoot I decided to compose together a brand new playlist aside from my usual "Nya's Photoshoot" playlist. I wanted something a little more fun and sexy but also energy pumping! I named it 'Bras n Things' on and it can be found Spotify. Everyones favourite song from that playlist on the day was Malamente by Rosalía.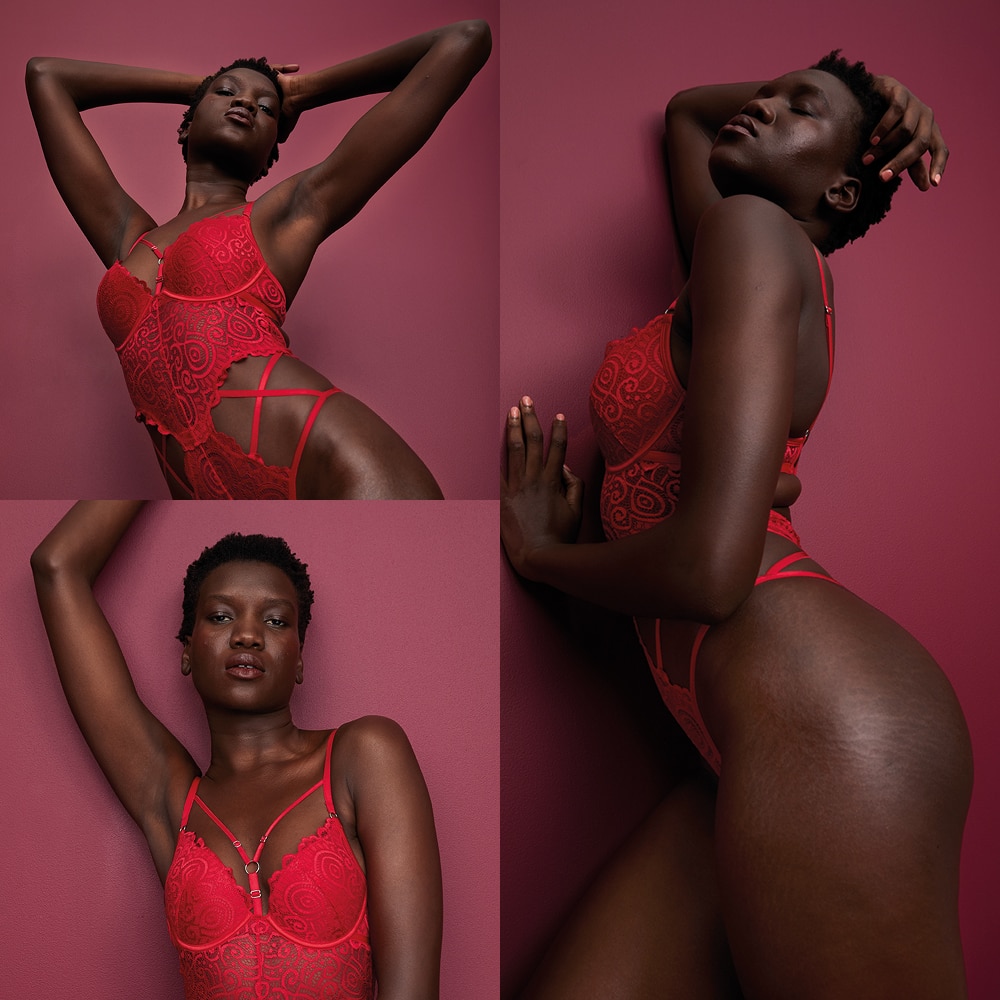 I am... Lazy
Rainy Sunday afternoons are for the soul, so I head to playlist called "Fairy Water" composed by a talented artist I adore! 'Footsteps in the Dark' by The Isley Brothers. Nina Simone is also a must! - Sunny Sunday afternoons on the other hand are all about rejuvenating the body - a Congolese Artist by the name Fally Ipupa always manages to spark a sensual rhythm within. I recommend his Albums 'Asenal de belles Mélodies' & 'Power Vol.1'
Here is a list of my top 10 dancing tunes!
'Angelina' by Juls
'Like Tu Danz' by Juls
'Tere' by Kizz Daniel
'Killen Dem' by Burna Boy
'Inama' by Dimond Platnumz ft, Fally Ipupa
'Booty Language' by Skales
'Manager' by Jus D
'Nowo' by DJ Spinall
'Kata' by Tekno
'Play Play' by J Hus ft. Burna Boy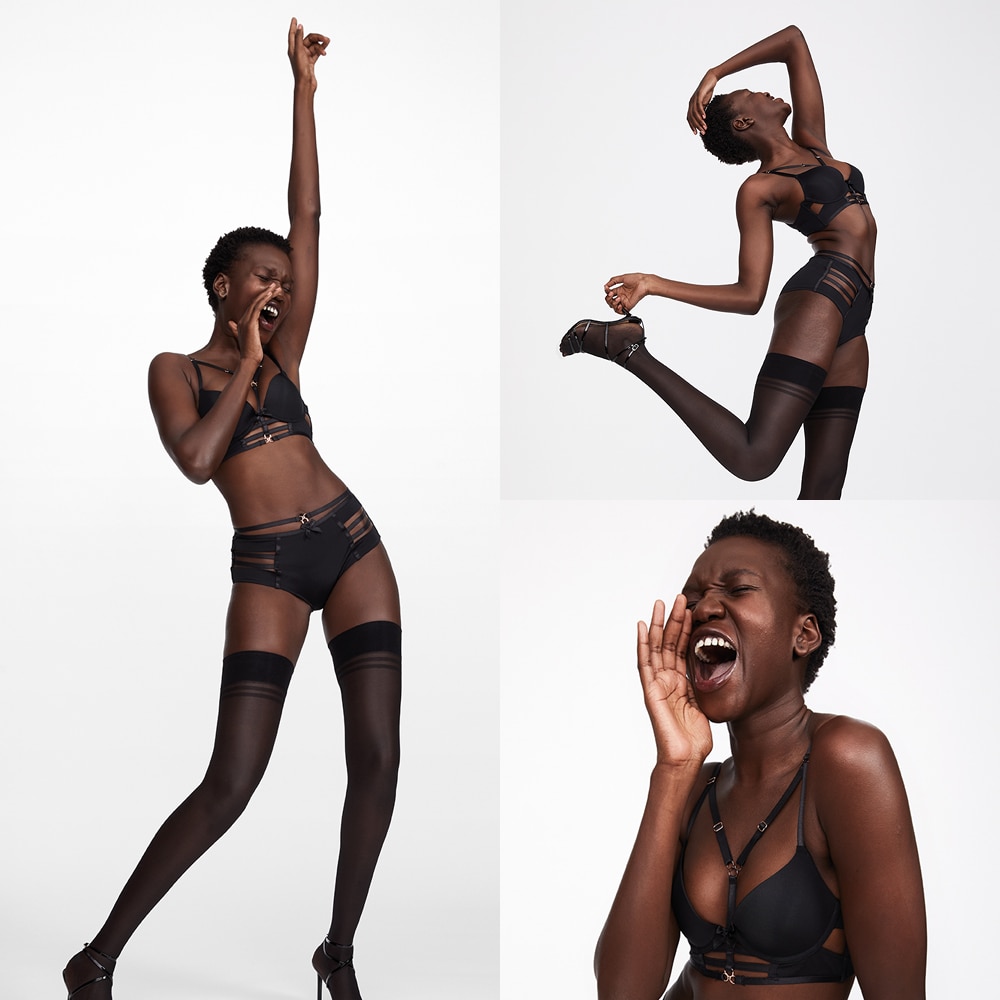 I am… Introspective
I love a story teller through music, irregardless of whether the story is delivered on the instrumentals or the vocals. The body of art but together by a UK artist by the name Dave in his last album 'PSYCHODRAMA' really resonated to me on an emotional level. The song 'BLACK' sheds light on the struggles we face as a black person in everyday life.
Want to hear the playlist that started it all? Check out Nya's Bras N Things playlist below...