Laura is many things. She's our Senior Designer for fashion lingerie and sleepwear here at Bras N Things, a confidence warrior, fearless leader and trend hunter. Basically a pretty exceptional woman we're proud to call our own.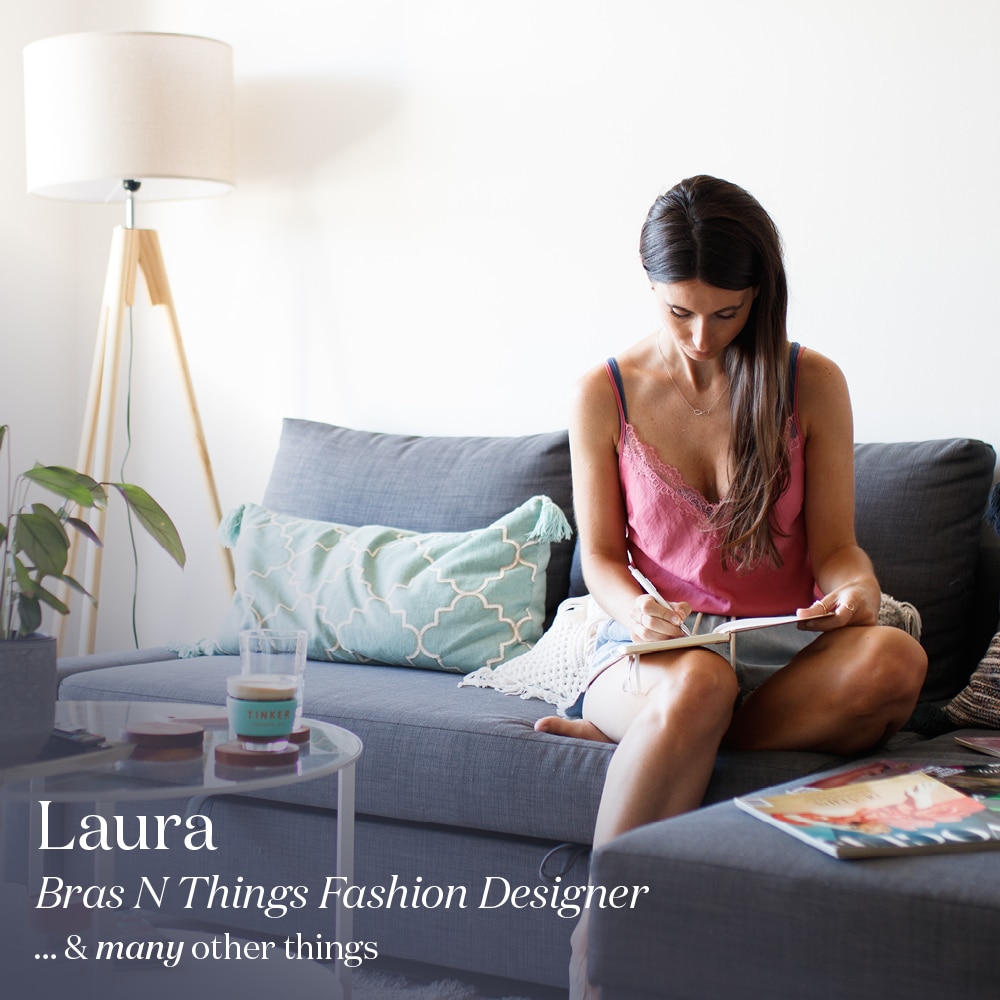 Lingerie design isn't exactly a mainstream career path. Technological elements of design, considerations for fit and trends that diverge from the norm in fashion, mean lingerie is a really unique niche to design for in womenswear. Like many industries, the last year has turned the every day on its head for our designers. We chatted to Laura about her journey to become a fashion and sleepwear designer, how her role has changed over the last year and how we can expect this to come through in her designs.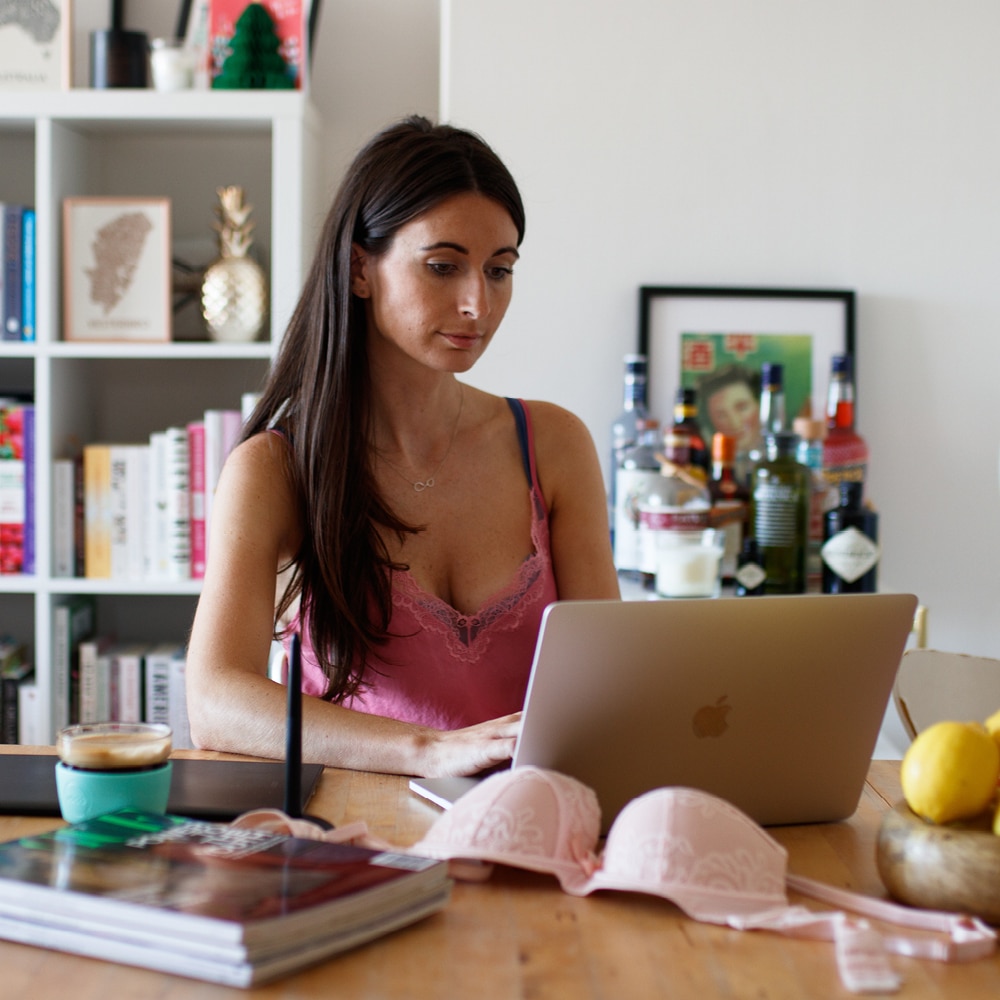 What motivated you to become a lingerie designer?
I knew I wanted to become a lingerie designer when I took an internship in Paris whilst at university. I was placed in the Lingerie and Beauty department of a trend agency, and well who wouldn't get caught up working on lingerie in beautiful Paris? After that, all I wanted to do was specialize in that area, and I geared the remainder of my degree around lingerie and sleepwear.
Once I graduated in the UK, I was lucky enough to get a job as a graduate designer straight away. It has been a rollercoaster journey with companies collapsing, lots of freelance work and short term contracts, but I managed to stay in the industry, as competitive as it is, by always pushing myself and never giving up.
After 5 years of working in lingerie and sleepwear, I took some time out and left London for a seven month solo backpacking trip around the world. When I returned to the UK, my path led me to a job in Hong Kong which was an incredible experience both professionally and personally.
A few years ago, I made the choice to move to Australia and work at Bras n Things, which has been such a rewarding experience. I have learnt so much in my time here!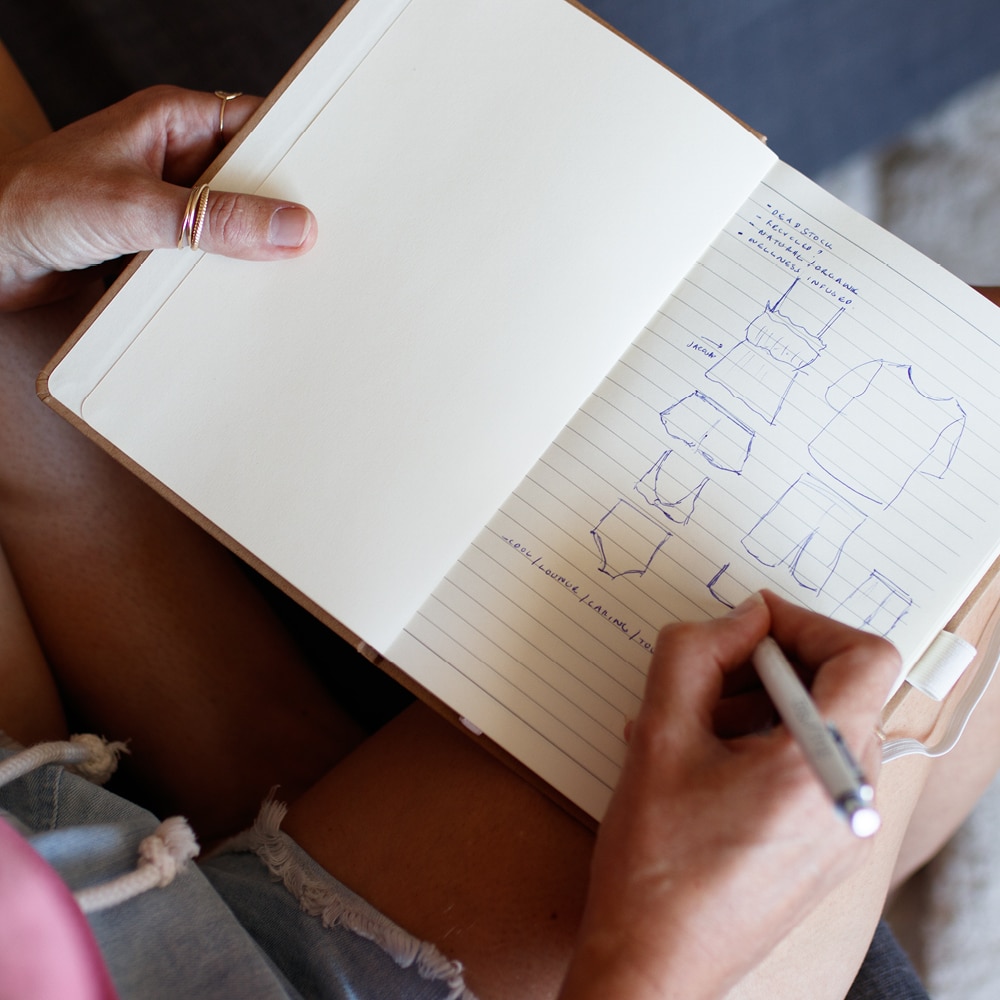 What is your favourite thing about your job?
What I really love about designing lingerie and sleepwear is the strong relationship women have with this product. A good fitting bra is so important, it can make you feel amazing, confident, sexy, playful, and so much more. Our customers are so engaged with our lingerie and sleepwear product and have such strong opinions about it, you don't get that in other industries.
I really love creating sleepwear in fabrics that our customers will just want to wrap themselves up in, and love the idea that they can slip into something super comfortable after a hard day running errands or out at work.
I also love finding new lace and embroidery designs to use on lingerie and sleepwear designs. That's craftmanship in itself - some of the European suppliers still use their old lace machines and it's a beautiful tradition to keep alive.
How has finding inspiration for your designs changed over the last year?
Before COVID, my main source of inspiration was travel. Now this is no longer possible (for the foreseeable future), I am learning to look more closely at inspiration that is around us in our own country. It has been great to see in the industry start to celebrate Australia and its culture.
Aside from travel, I truly believe inspiration can come form anywhere - politics, catwalks, cinematography, active industry, music, nature, philosophy, cooking, social movements, lifestyle shifts. I try to listen to as many different podcasts as I can, subscribe to a variety of trend newsletters, follow a real mixture of brands, the more exposure you have to the world, in my eyes, the better!
I remember once hearing on a podcast that mushrooms were going to be the next health food craze, I knew then we had to get some mushroom tones in our next colour palette. All trends interlink, so its important to hear about things outside of fashion trends.
COVID has obviously restricted us in terms of not being able to travel and shop internationally, and although myself and all the other designers really miss that, we keep ourselves as exposed to global trends as possible and share our inspiration with each other.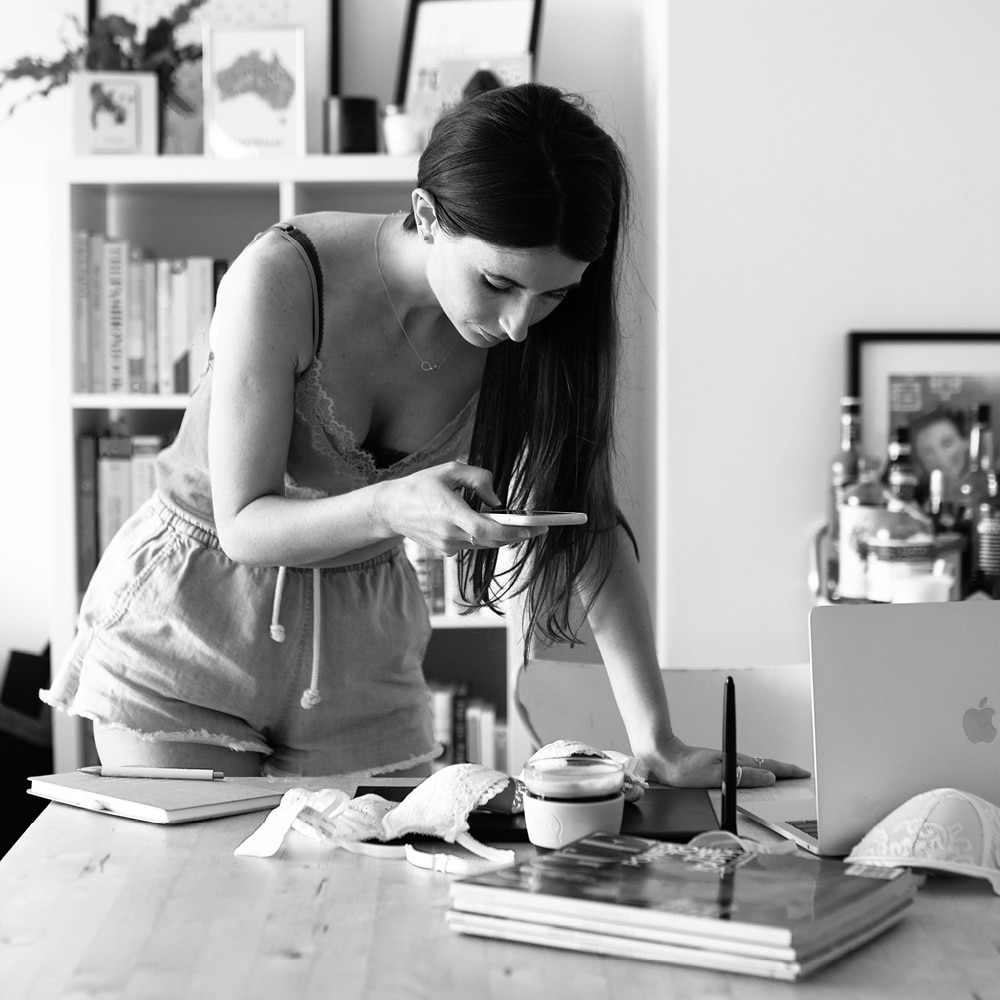 What fashion trends are you loving at the moment?
I am loving the focus on local communities as a trend, there's some beautiful Australiana type inspiration out there and it's lovely to celebrate what's on your own doorstep. I love the earthy colours that come from the Australian landscape, those burnt oranges and khaki and olive greens - this trend definitely occurred due to a lifestyle shift from the restricted travel.
I'm also a big fan of the strapping trend that we do so well at Bras n Things, the ultimate worn to be seen look - I love wearing my strapping bra under an oversized vintage shirt. This has been such a huge trend for lingerie, and one still going strong and rocked by so many influencers.
We've got some really fun pieces coming up perfect for celebrating Mardi Gras, after all I think we all need a bit of fun and colour after the year that was 2020! In lingerie we've got neon pinks, sherbet greens and cobalt blue. These styles instantly put a smile on your face, I really love this capsule collection as it's perfect for celebrating Pride and embraces the inclusive attitude we have at Bras n Things.
How are your designs standing out from the crowd this season?
Our lingerie ranges always stand out from the crowd, I don't know where else you can get high level fashion combined with such great fit. We are constantly using the newest laces and including the latest technology such as bonding and free cut fabrics in our collections.
We are also now more than ever making sure a lot of our lingerie matches back with our sleepwear. It feels so indulgent buying a lingerie set and getting the matching gown to complete the look!
In sleepwear, we're really embracing the lounge wear trend with plenty more pieces coming into store. We've all been spending more time at home recently, let's do it with style!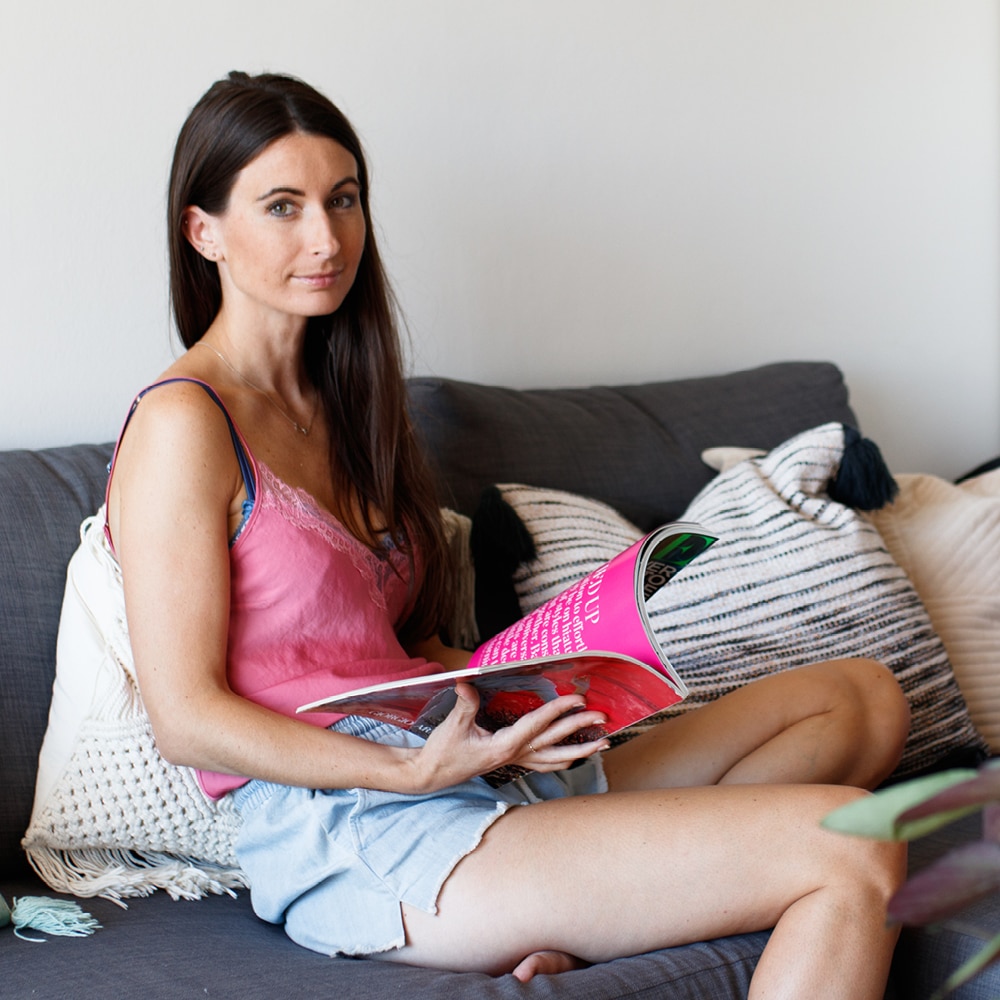 What is your favorite collections we can expect this season?
We have a lingerie range called Fashion Sensations coming through later in the season. It has beautiful free cut edges and bonded straps rather than traditional stitching, so the whole garment looks and feels so sleek! It's a really modern look inspired by a shopping trip we took last year to Paris.
My favourite piece in the collection is the wirefree bra, it is so comfortable you forget you are wearing anything, but at the same time gives you amazing cleavage. We've brought through the intricate strapping look we know our customer loves, and is one to look out for!
In Sleepwear I'm most excited about our Stevie range, which has a 70's, boho vibe. We named it after the amazing Stevie Nicks, the pieces are just perfect for lounging round the house and looking pretty cool whilst you do it.
I just know customers will love the wide sleeves and frilled hems - perfect for a Byron Bay vacay!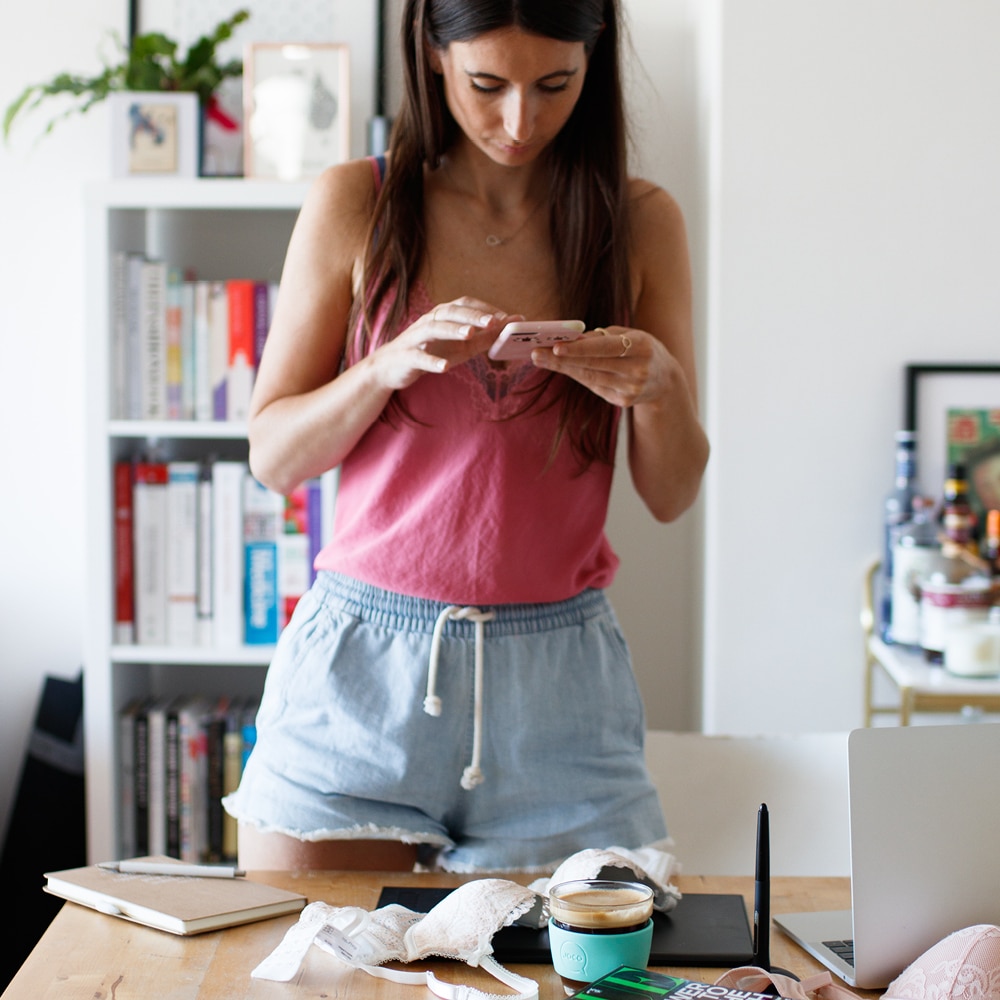 What advice would you give to women who are considering a future in lingerie design?
Lingerie design can be a really rewarding area to work in, especially when you work for a brand which is as body positive as Bras n Things. If it is something you are interested in pursuing, get as much exposure to the industry as you can.
You'll need your resume to stand out from the crowd, so do that online course. Set yourself that design project. Take that internship. Build up your portfolio. It's a competitive industry but if you're passionate and go the extra mile, you'll get there.
Want to be the first to check out Laura's upcoming designs? Join our loyalty list to be the first to see our collections as they are released.
Photo Credit to Bhaven Chauhan, follow him over @bhaven.chauhan