Our swimwear campaign is all about diving head-first into your next adventure. We did just that when we travelled to the beautiful Palm Cove in northern Queensland, Australia with confidence warriors Elle Wagner, Victoria Burns and Jess Van Der Leahy.
Our swimwear range is designed for swimming, splashing, bathing, and lazing, in styles that will support and the girls in all that you do. We chatted to our confidence warriors about what that means for them in summer, how to make a splash and bask in your own confidence.
What was your favourite piece in the swimwear collection?
Elle: My favorite piece of swimwear is the Vamp Tangier Bikini because the fit was just tiny enough for minimal tan lines while being supportive enough for a large bust. Plus who doesn't love a pink kini!
Vic: My favourite piece was the Planet Bliss swim set in black, it was super comfy, flattering and I loved that the top could be made strapless. The texture of the set was soft, I struggle to wear bikinis when the material isn't soft, so this was a huge winner for me!
Jess: The pink Vamp bikini is a fave, I felt really supported and it feels like summer. The colour is really eye catching and the material feels really quality — like not so flimsy and see-through which is what you want from swimmers.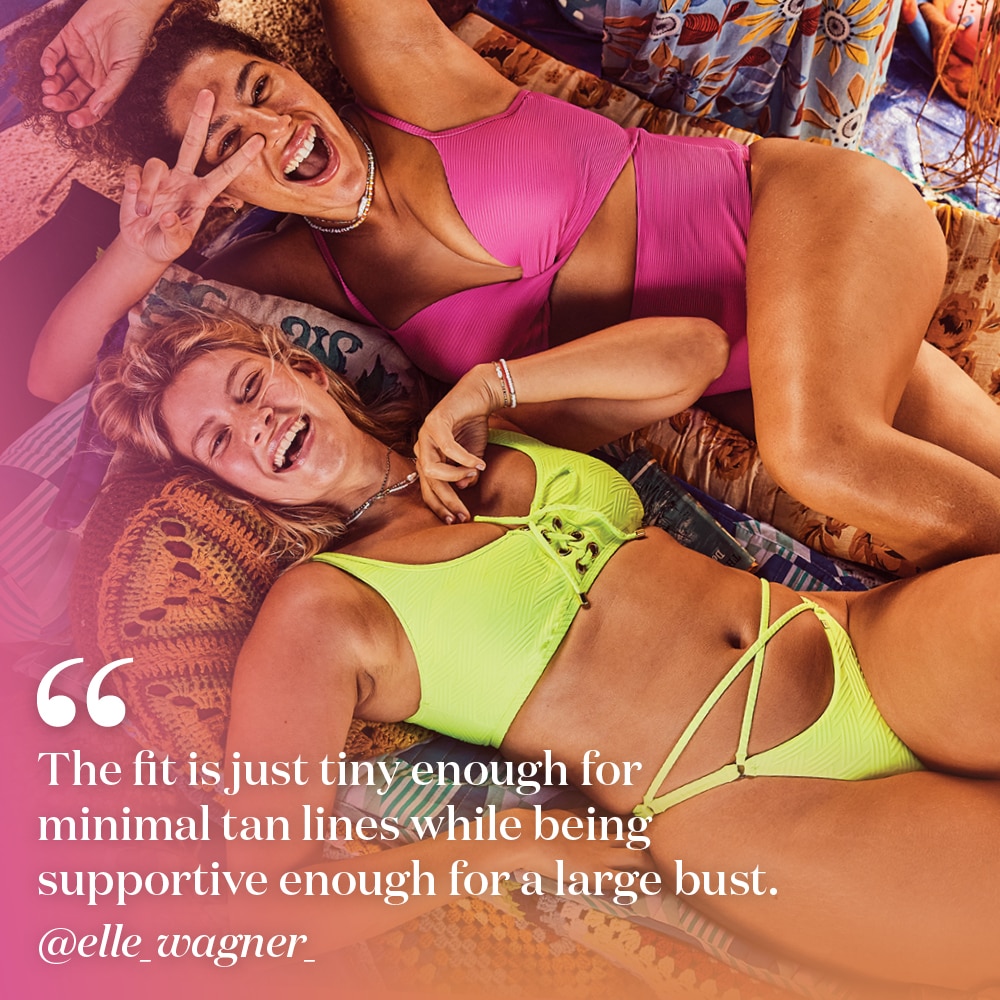 Where will you be swimming this summer?
Jess: Obviously being in Byron Bay I'm going to embrace my local beaches—I won't tell you exactly which ones because I don't want to struggle for a carpark ;)
Vic: I will be swimming either at North Bondi or if I'm feeling up for more of an adventure I'll be at Camp Cove!
Elle: This summer I will be swimming somewhere in Greece- a visit to the islands has been on my bucket list for ages.
What were summers like for you growing up?
Jess: I spent all my summers growing up going to the beach in Cronulla. We'd get there in the morning and perch there well into the afternoon. I loved drinking Passiona and eating Frosty fruits the six weeks of school holidays.
Elle: Growing up I spent my summers with my grandparents in California —Santa Cruz mainly — and we'd always bring big picnics to the beach and lounge around all day watching the surfers and eating all the California oranges I could get my hands on.
Vic: I spent my summers at Point Lonsdale with my family, surfing, skateboarding and swimming all day everyday.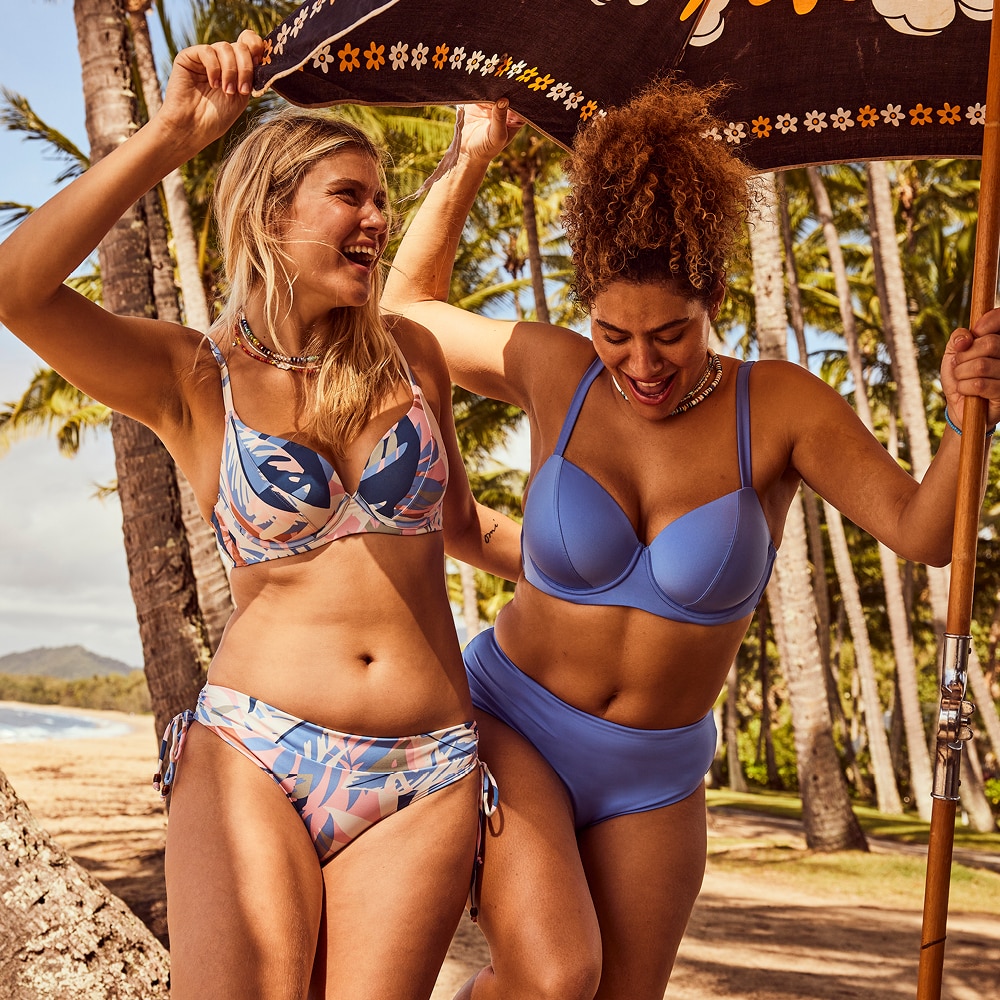 What's your favourite thing about yourself?
Vic: My favourite thing about myself is my personality! It's really important to appreciate what you have on the inside. Putting a smile on someone's face is a great feeling.
Jess: I've grown to realise that it's okay to admit when you have things that you admire or like about yourself. So I guess, my favourite thing about myself right now is that I am growing more and more into a state of being at peace and content with myself. Not always longing to be a completely different person. I'm growing to learn that I am me, and only I can be me, which is special.
Elle: My favorite thing about myself if that I'm resilient; I always find a way to power through in the face of adversary or any challenge I face in life. I will make my dreams a reality one way or another!