Who doesn't love the twists and turns of good crime thriller? We're addicted! So, we were super thrilled (get it!) to chat with Katherine Firkin about her debut crime novel – Sticks and Stones - which was inspired by the many criminal trials she has covered as a journalist working in Melbourne.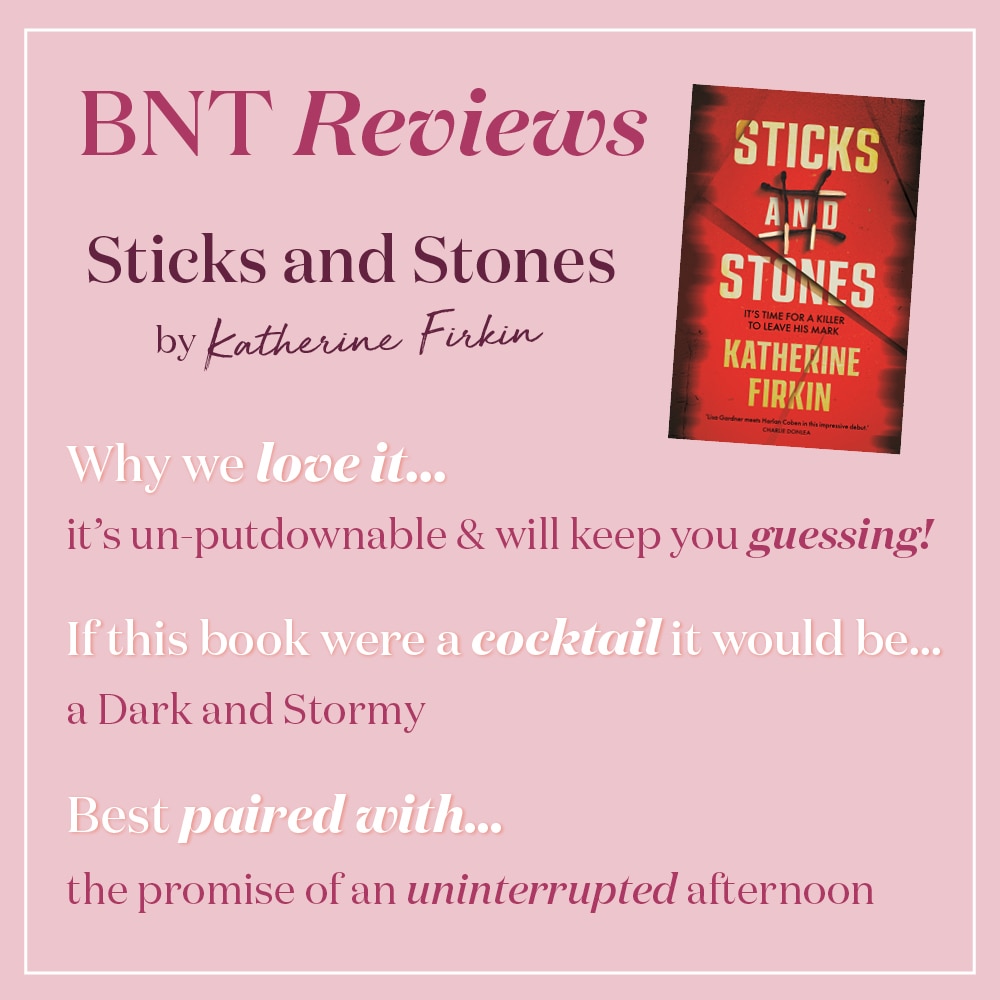 So many of us are addicted to true crime stories and we turn to podcasts, TV and of course the news to get our fix. Why do you think true crime fascinates us all so much?
What I love about crime as a genre is that it allows me to play with the extremes of human emotion and behaviour. It also gives me a way to make sense of the world, and process some of the things I've seen during my day-job as a news reporter. On a broader scale, I think the crime genre continues to be popular because it allows people true escapism – there's certainly an aspect of voyeurism to it – but then there's also the puzzle-solving aspect, the mystery and the intrigue.
In your spare time, what's your favourite genre to read?
I will read across most genres – everything from goofball mysteries, to romance, to autobiographical works – but there's no doubt that crime fiction is my favourite genre. I've always adored Scandi noir, (there's just something so powerful about the bleak landscapes and the often 'domesticated' style of story that Nordic writers offer), but I also really enjoy Australian crime fiction. It's great to see our Aussie crime writers doing so well, and people like Candice Fox, Chris Hammer and Jane Harper are definitely trailblazers.
What piece of advice would you give to someone who would love to write fiction but just can't seem to get started?
There's never going to be time to write, you have to make the time. So often people tell me that they're waiting to take time off work, or waiting for the kids to grow up, or whatever other life situation they're currently experiencing, but the truth is you just need to get going. If you have an idea (or even if you don't!), it only takes 15 minutes or so to start playing around with a piece of writing – and you'll be amazed at where that might take you!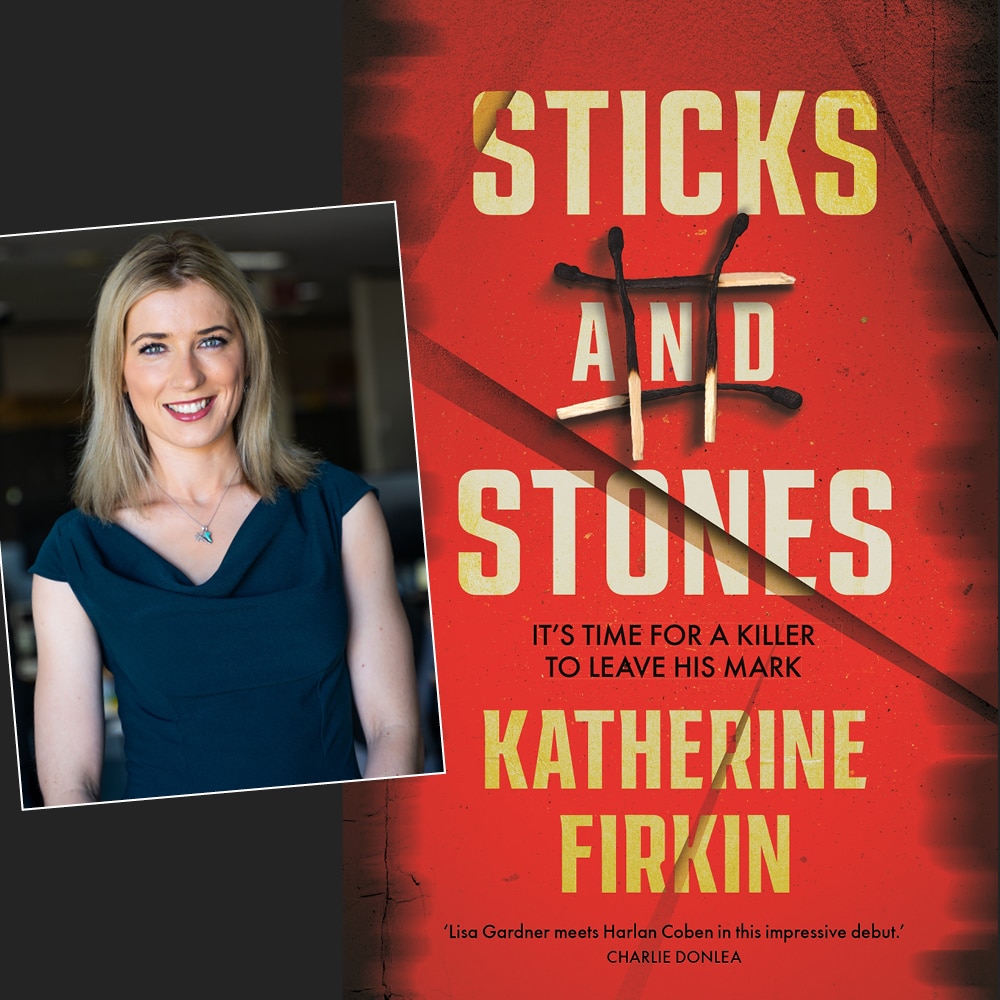 What was your favourite book when you were a child?
I have fond memories of my dad reading The Phantom Tollbooth (Norton Juster) to me as a child. There's probably little I can say about this gem of a book that hasn't already been said, but if there's one childhood story that provided me with lessons for life, it's this one. I have the happiest memories of lying in bed hearing the story unfold, and its words pop into my head often: 'You'll find that the only thing you can do easily is be wrong, and that's hardly worth the effort.' Have wiser words been written?
What is your favourite thing about reading?
Books have the ability to transport us to faraway places; to take us back or forward in time, to provide escapism, or comfort, or advice, or knowledge, and they also unite people. When you meet someone who shares your love of reading, or a particular book, there's an instant affinity!
What do you find the most satisfying or rewarding part of working as a journalist?
I often tell people that being a journalist gives you a front row seat to life. Every day is different, and you travel to places and meet people that you otherwise might not interact with. There's nothing like being on the ground as news is breaking, and even better is when a story you cover leads to much needed change, whether that's raising awareness about issues like violence against women, forcing government change, or being part of a wider movement – that's when the job feels most satisfying.
What is the most challenging part of writing a novel? What did you learn about yourself while writing this novel?
The hardest part of writing a novel is simply getting your bum in the seat and doing the work. Writing a book is often described like running a marathon, and I'd say that writing your first book is perhaps even tougher than a marathon, because there are no deadlines, there's no one cheering you on from the sidelines, there's no guaranteed finish line… honestly, it's tough! But once you've done it, the satisfaction and sense of pride is unlike anything else, so if it's something you want to do, then go for it!
If you had the power to snap your fingers and change one thing in the world, what would it be?
One day I hope that women and girls across the world have equal access to education and healthcare; that we are paid fairly for the work we perform, and that our skills and abilities are recognised equally to our male counterparts. Unfortunately, there's still a long way to go.
What is your favourite thing about yourself?
I'm grateful that I've learned to be resilient and determined. As far as personality traits go, the ability to push-on no matter the circumstances, and to accept rejection but also understand that it doesn't have to be the end of the road, has been beneficial to me personally and professionally.
Sticks and Stones is available in print, ebook and audiobook, available at all good bookstores.