We know how to lose ourselves in a book. But sometimes, we find parts of ourselves in there too. The BNT Book Club is a destination to share a love of reading, our many things and how we can discover and express ourselves through books.
Teigan Nash is an adventure-loving gal from the Sutherland Shire who grew up on the beach, running amok around Cronulla. Today, she is a TV presenter, GoPro Global content creator, Ambassador for ASICS and Tourism Australia, a co-founder of Girls Who Glow - empowering workshops for teens - and lover of dogs (which might be the most important part of this intro!). Teigan has given us a rundown of her favourite reads and we can't wait to dive in.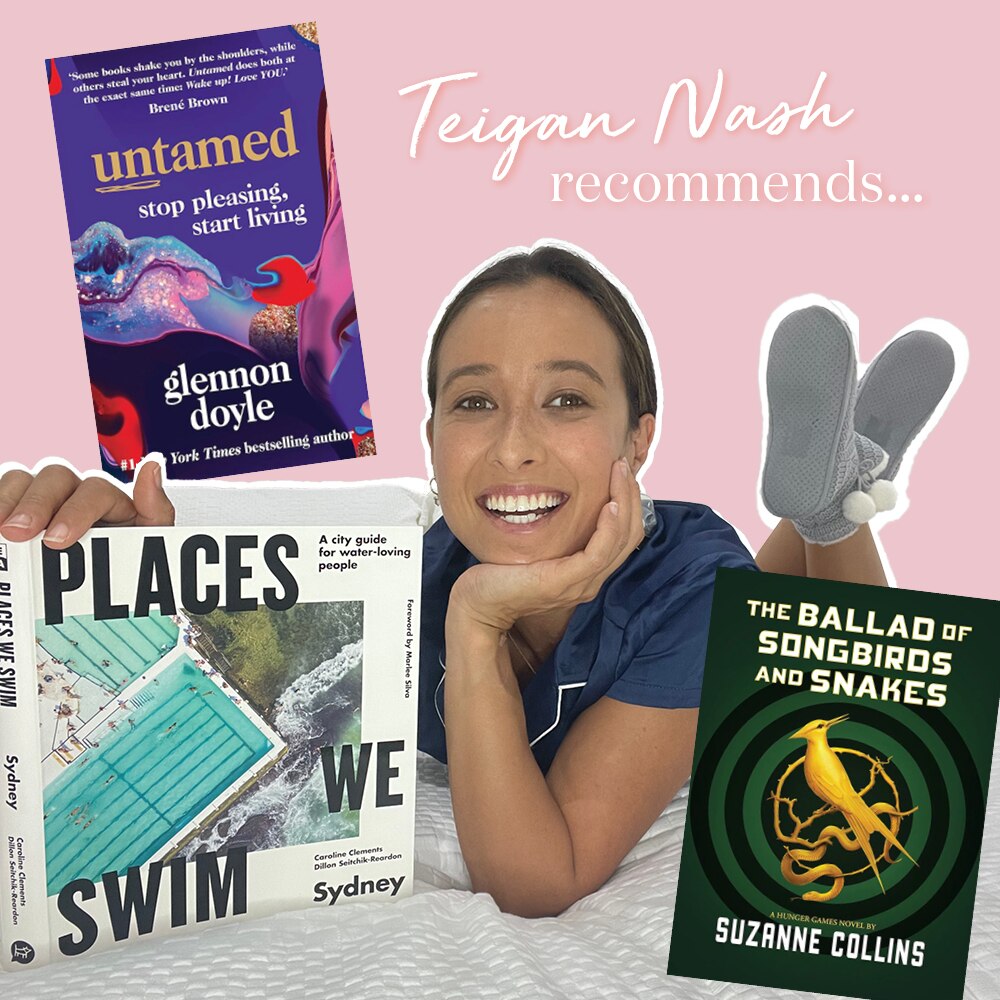 I am… Awake
Book: UNTAMED by Glennon Doyle
I bought this book for my best friend, read the back and bought myself one too. I have had absolutely no regrets. It's whity, truthful and god it makes you think. I adore Doyle's writing and storytelling, she's one of those authors where you feel like you are right beside her while she's retelling the story. It also makes you think a lot about your choices, about how we have been programmed and brought up.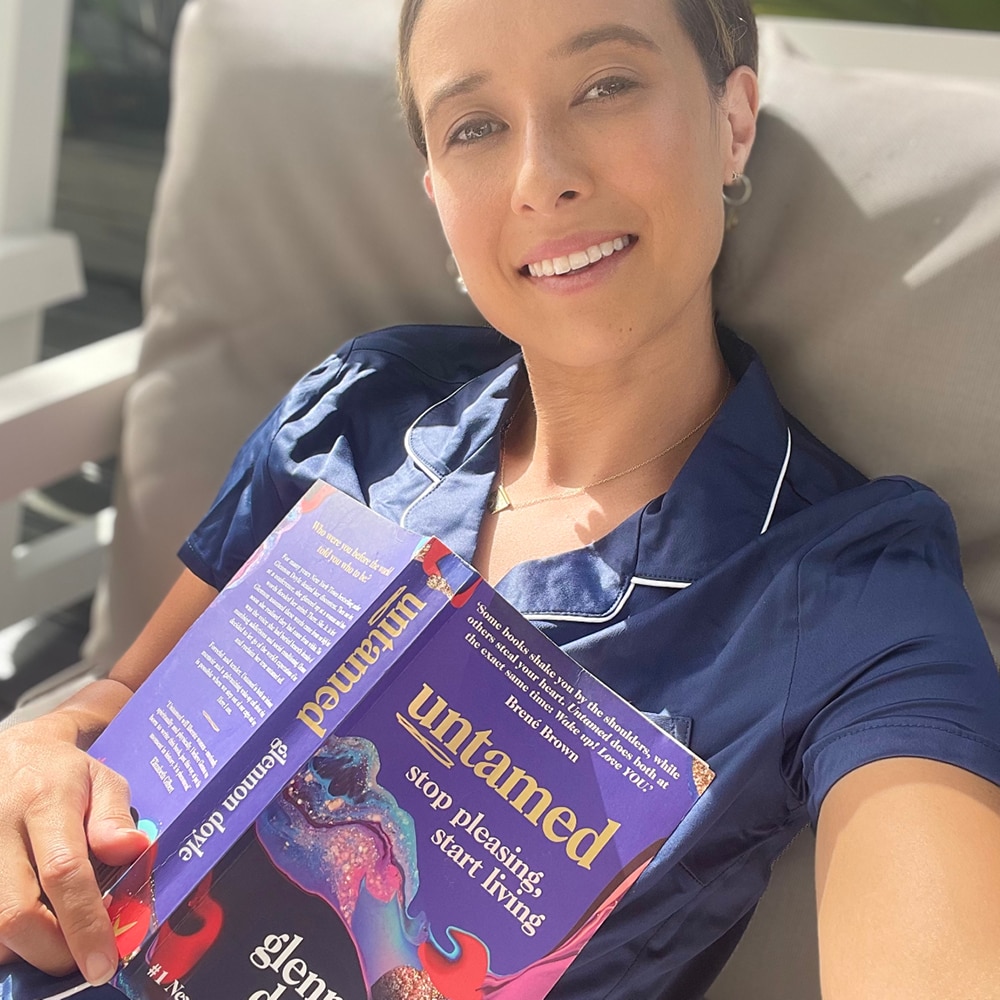 It's basically encouraging us to start living OUR LIVES, START LOVING OURSELVES and BE HAPPY WITH WHO WE ARE! It's not your usual self-help book though, there's no BS. Phenomenal read, you won't put it down. #WOKE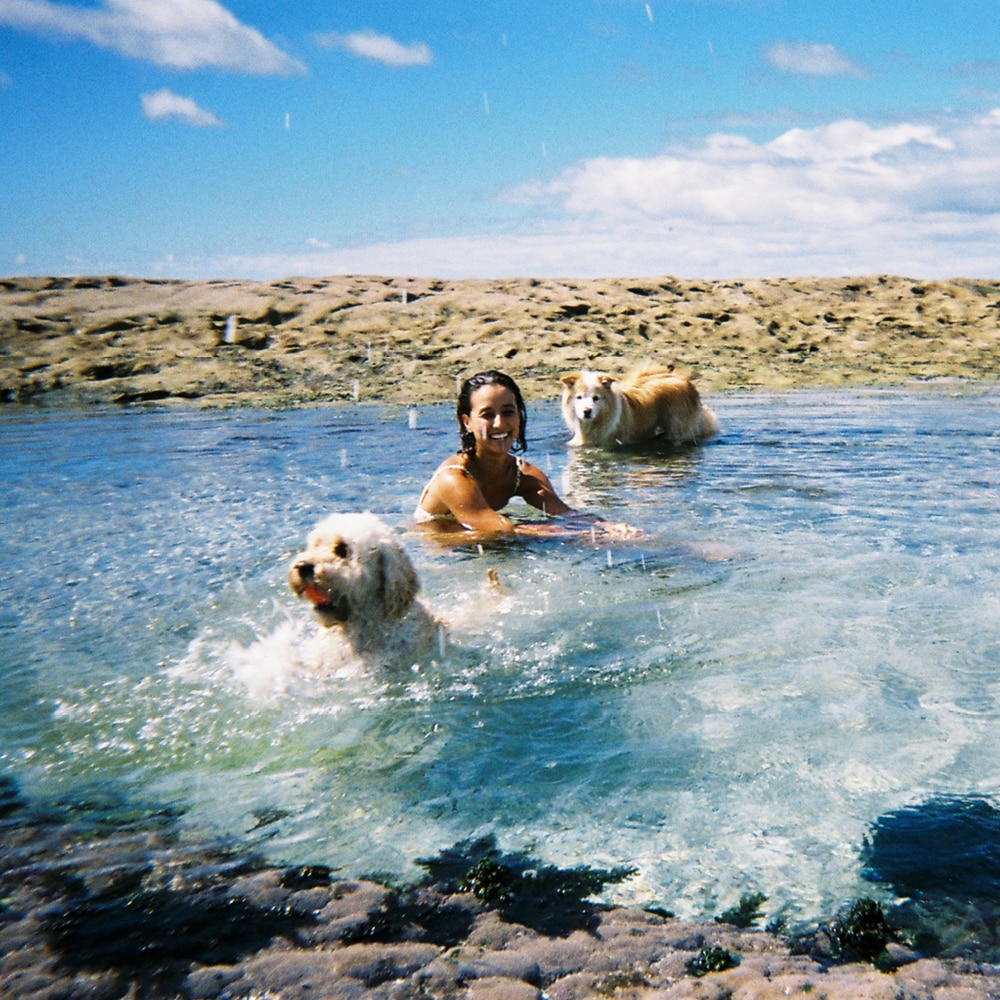 I am… Adventurous
Book: Places We Swim by Caroline Clements and Dillon Seitchik-Reardon
There's nothing I love more than a bit of an adventure. Whether it's bungy jumping in Cairns, sky diving over Frans Josef Glacier or kayaking through the crystal-clear waters of Taiwan. Being outside and in nature really brings me back to myself.
Places We Swim is a phenomenal book about different (secret) spots in our own backyard. COVID-19 put a halt on the world but it really opened up our eyes to explore our own backyards because we are so lucky to live where we do. I actually got to collaborate with the team who created this and showcase some of my favourite spots around the Sutherland Shire.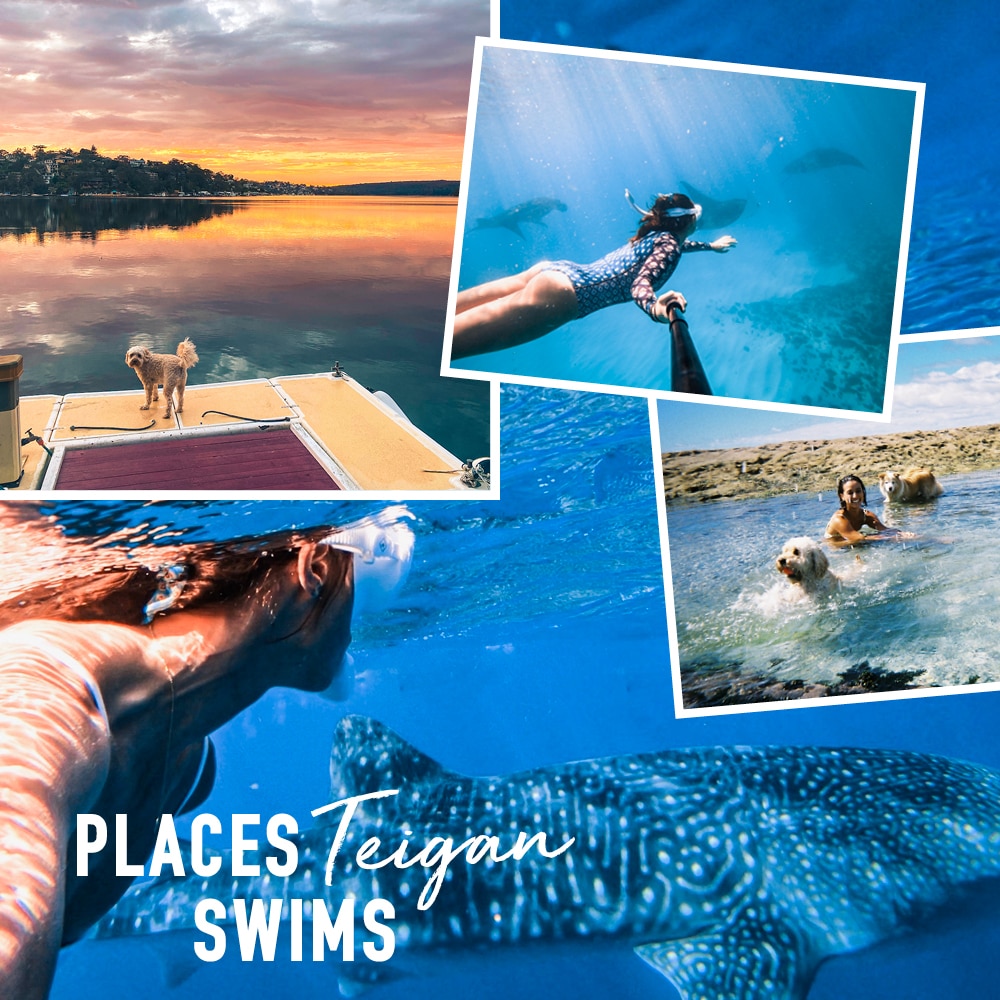 I am really passionate about where I live and sometimes I think it gets a bad rap, but if you visit (and no, it's not that far away) you'll see just how beautiful our coastline is. From stunning bays to a surfer's paradise.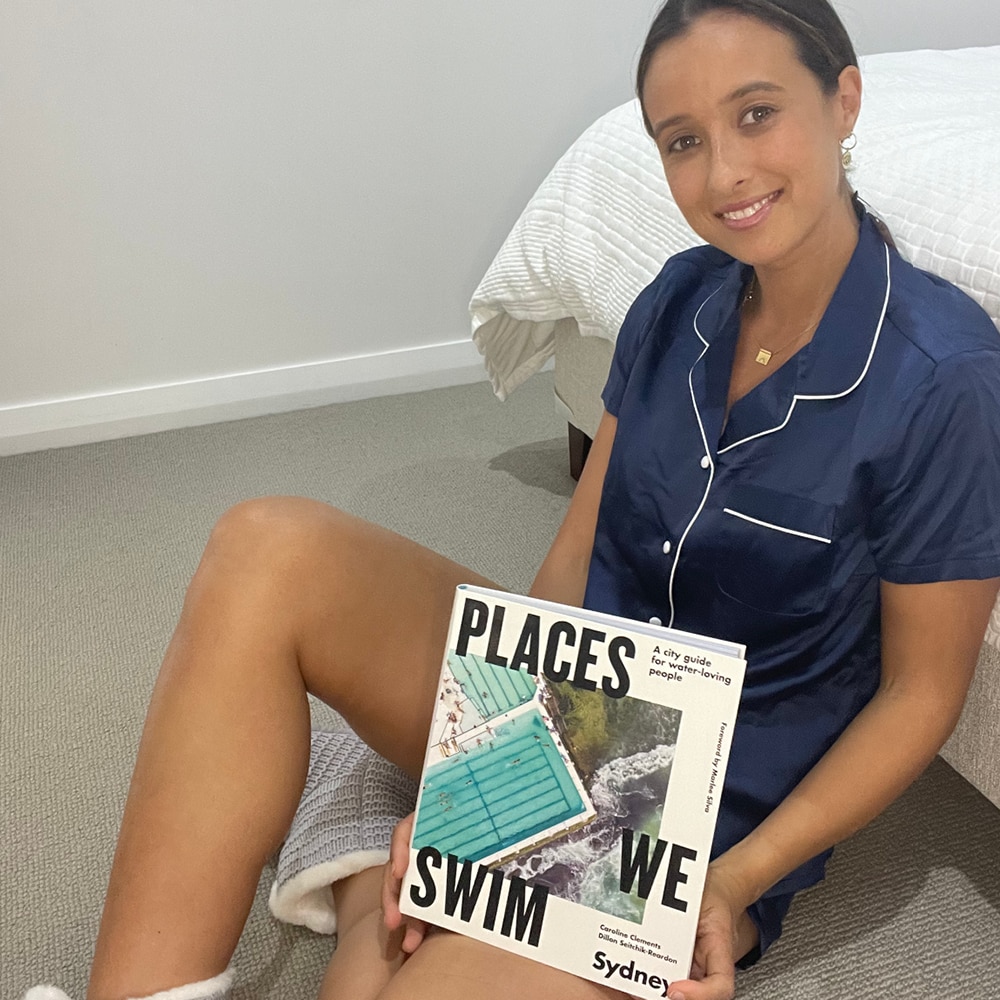 I am… A dreamer
The Ballad Of Song Birds And Snakes by Suzanne Collins
For anyone that is a fan of the Hunger Games then this is the prequel. There are always two sides to a story and in this one we follow young Snow. Now, I don't want to give too much away but if you're a fan of the original three books (or movies) than this one doesn't disappoint. I read this book during a major shift in my life, sometimes through all the self-help work it's nice to escape to another world or place through books and movies and that's exactly what I did.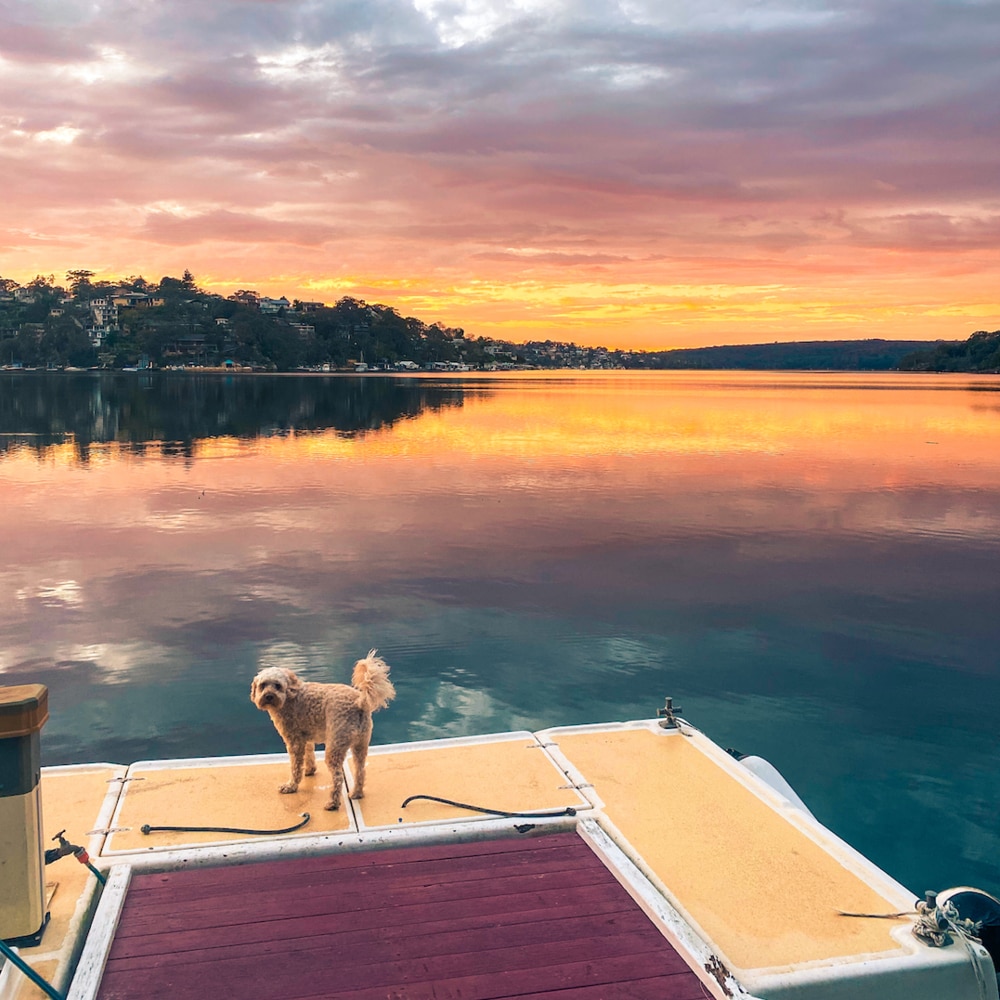 Teigan Nash is many things. She's a TV presenter, GoPro Global content creator, Ambassador for ASICS and Tourism Australia, a co-founder of Girls Who Glow and lover of dogs. You can follow her and all the magic she shares over at her Instagram, @teigannash