We can't give you the body of your dreams (you already have it!) BUT we can wrap it up in the most glorious fabrics like the Christmas in July present that you are. Whatever suits your body, we're here to help you discover what's right for you!
Whether you're looking for a bodysuit perfect for play, a statement outerwear piece, a cute layering option or just a little something that shapes the female silhouette in all its glory, there are no limits when it comes to finding what suits your body.
So how does one design for so many different women, with all their unique moods, shapes and styles? Jana is many things, she's our Playwear & Bodysuits category designer, has a shoe collection that is the envy of the office, and has been in the design industry for 10 years. She knows her stuff, and we've sat down with her (virtually) to share her top secrets with us about all things bodysuits.
How Do You Want Women To Feel When They Wear Your Designs?
Our Bodysuits category is unique in that she wears them for so many different reasons. For whatever occasion she is wearing my designs, I'd love her to feel confident, playful and ultimately, herself.
If You've Never Shopped For A Bodysuit Before (There's A First Time For Everything!) What Is One Thing You'd Like Her To Know?
Bodysuits are super versatile! You can wear them in the bedroom, or as a fashion statement as a part of an outfit. They're also way more comfortable than you might think, they're often adjustable with opening gussets to fit however you'd like them to. Fit and quality is really important to us when it comes to our designs, and we're really lucky to have a skilled team of fitting specialists whose expertise we can use when designing bodysuits. As a lingerie designer, I can apply my design skills to combine better fits with gorgeous laces and details. Bodysuits are the perfect two-in-one piece!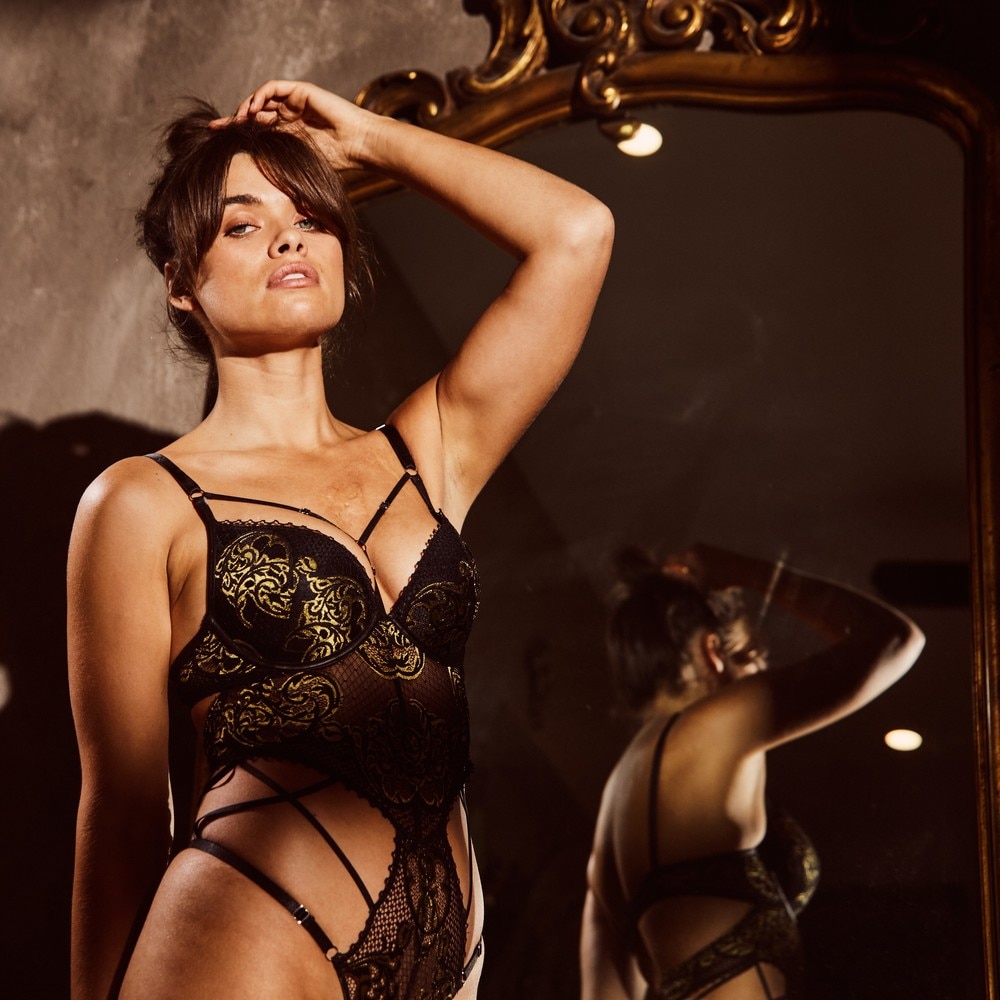 Where Do You Find Your Inspiration?
My inspiration is drawn from all facets of fashion, whether it's what has been happening in the high-end cat walks, to emerging trends in street fashion and even from swimwear. Bodysuits are becoming a wardrobe must-have, and I consider my designs based on the multitudes of occasions women might like to wear them for. Whether she's dressing up for a night in with a lover, styling it for a night out with her besties, heading to a festival or just lounging around in it, I want her to feel confident and capable of exploring her own desires, whatever the occasion is.
What Fashion Trends Are You Loving At The Moment?
One of my favourite trends I've introduced to my category this year has been vibrant pops of colour. Our new Tabitha bodysuit has been given a bright blue makeover, and it is a clear winner! Keep an eye out for her in fuschia pink, coming soon! Another trend I love is layering, it has always been my fashion go-to, so I love that it is trending right now. I love styling my favourite fashion bras (particularly those with strapping details - I love the Elena bra) with a mesh bodysuit, and completing the outfit with black pleather jeans, a blazer and heels. I love to express myself through fashion, it makes me feel confident, empowered and proud to be a woman.
What Is Your Favourite Pieces In Your Collection This Year?
How do I choose, there's so many! Personally, I love our seamfree bodysuits (check them out here, there's a sleeveless option coming soon). They're really comfortable to wear and incorporate fashion elements such as splicing in the fabric (guaranteed to 'splice' up your life). I love wearing them around home in my lounge pants as I WFH - they're so comfy!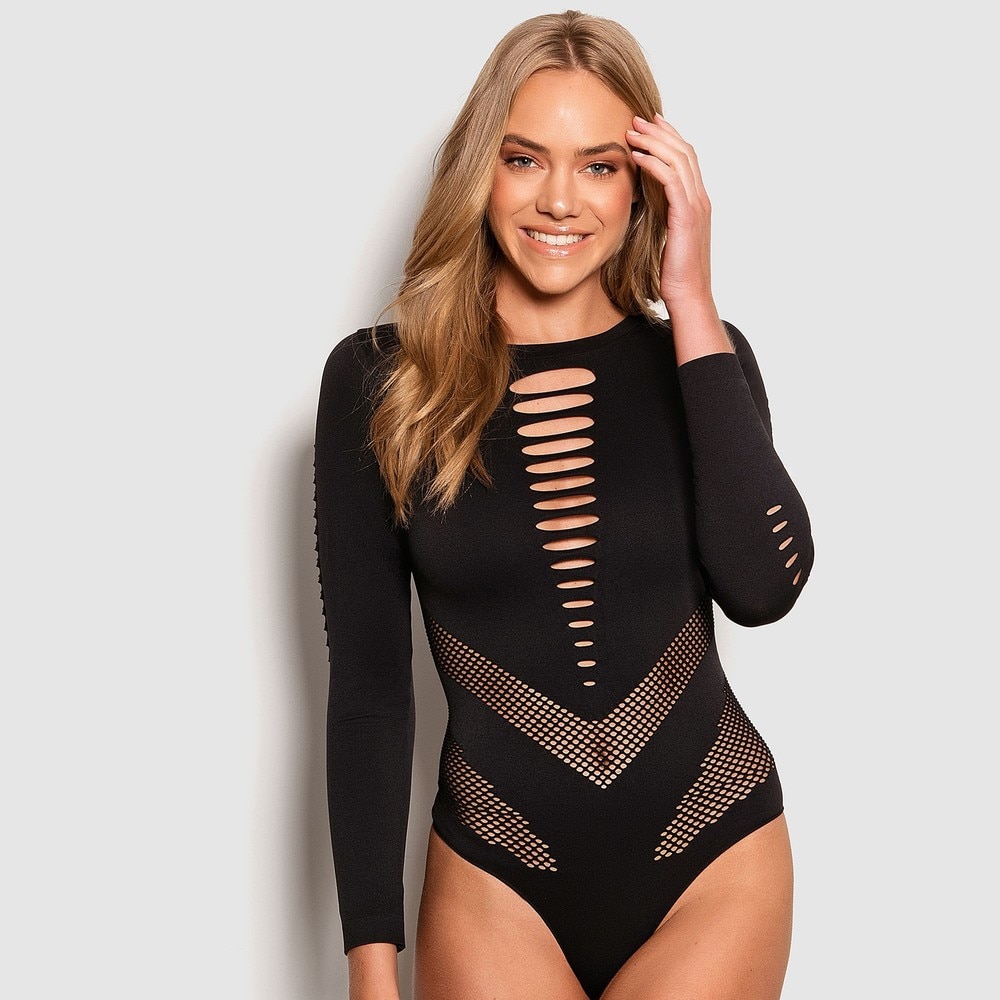 With a love of loungewear on the rise this year, I think we are going to see fashion bodysuits like these, paired back with fashion sweat pants for an edgy street look. These seamfree bodysuits have this element of casual fashion that is trending now, but we elevate the game here at Bras N Things with our quality and fit expertise.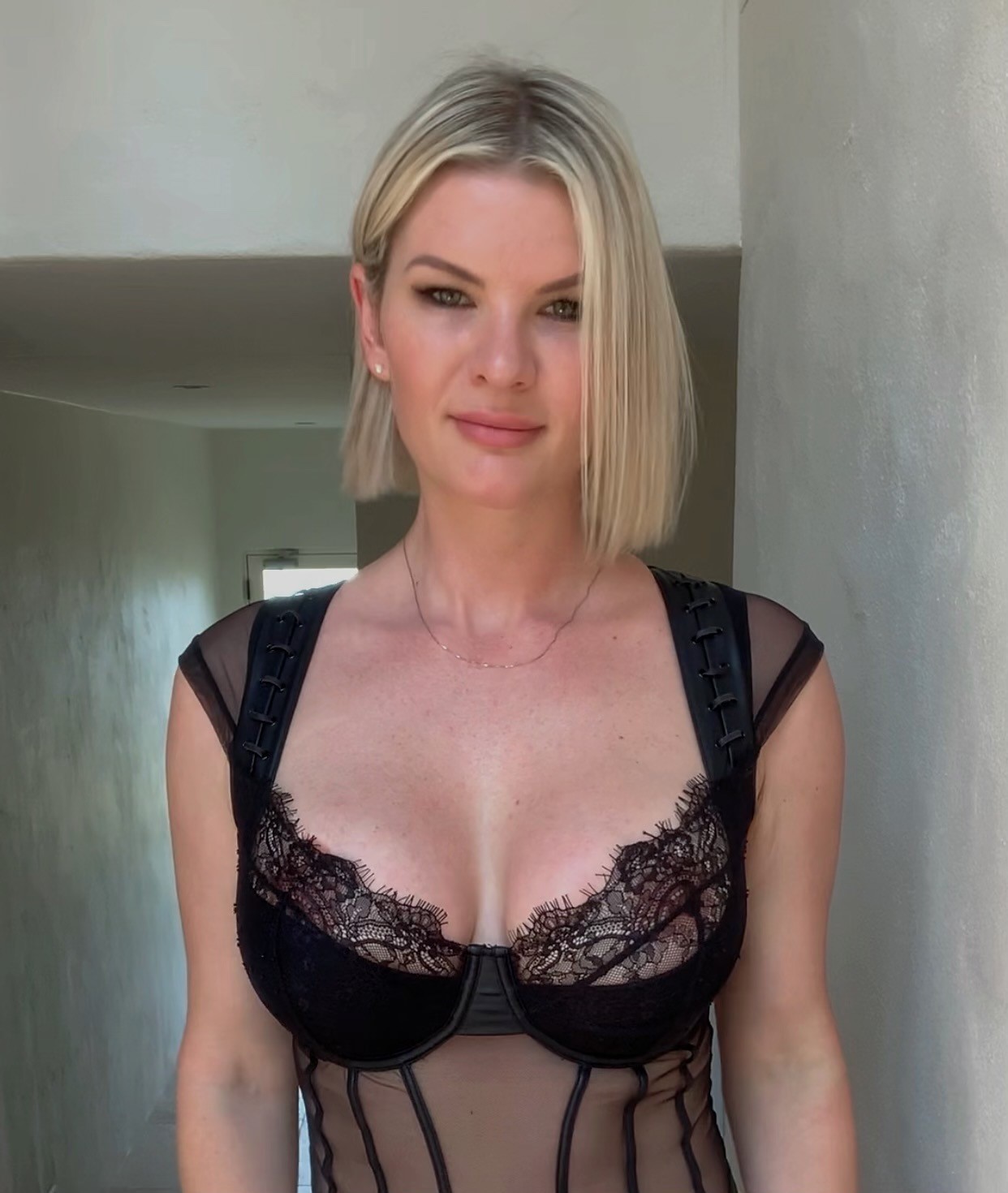 Jana is the Playwear and Bodysuits designer for Bras N Things. She is a strong, seductive queen who inspires others to confidently explore and celebrate every version of themselves.